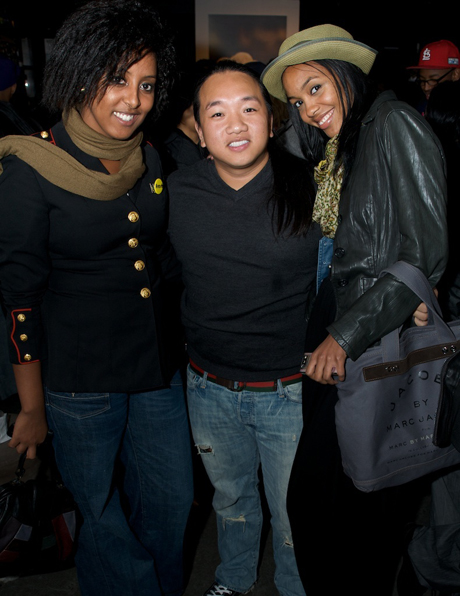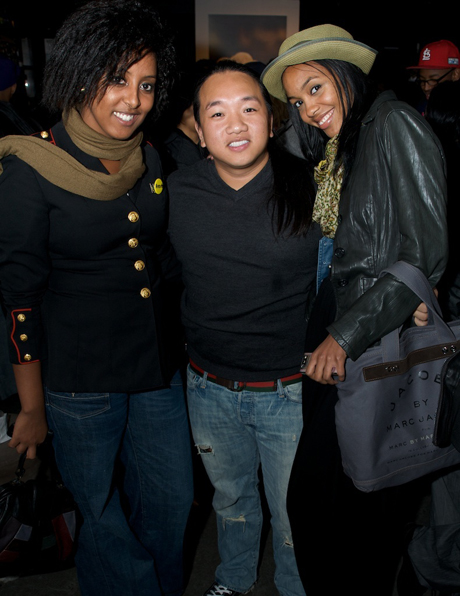 It is the season of the tilted hat. A time when the cold is just warm enough to keep the head partly exposed to whatever bullshit one wishes to fill it with. Like a vein. Like drugs. Taking blood, giving a chill. Tilted hats, nodding to the artwork. Winking. 
Enough flannel to build a house of irony then burn it down with reflected sunlight through black-rimmed, intellectual glasses of feigned thoughtfulness.
They were all there – the storyboard arc of a collective party consciousness, the expected unexpected, the happy current generation. A collective nod to the artwork. Tight jean'd men with bare, chilled ankles, ghetto chicks, Puerto Rican girls, black girls, white girls, white girls with blonde hair…arc peaks…mixed race girls with awkward fashion, tight shoes, loose pants, Vanessa Huxtable wannabees and the arc cums all over itself.
Thi Chien, Addiction at the Gallery Bar. Drugs and nudity. Sexy tits with nipple piercings blue and green setting off a kaleidescope of background in otherwise truthful, personal pictures. Hot girls snorting lines off other hot girls asses. Yes, please.
Faces indicating years of usage are far more personal. More. Close-ups, aggrandized death – a humanizing element holding the sensationalistic pieces in place. Not every fucked up addict is a sexy bitch. Most are real though. Mostly. Close ups on the people. The drugs are secondary – to everyone, except the addict.
Money is a drug. There was money there. Organized, serious money. Ghetto kids hanging out seemed real enough but there were fake pill bottles stamped with the photographer's name and exhibition. There was a videographer, artist donation boxes, a step and repeat with camera man fighting with other camera man for space to take pictures of the camera man. And his addictions.