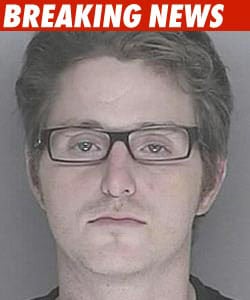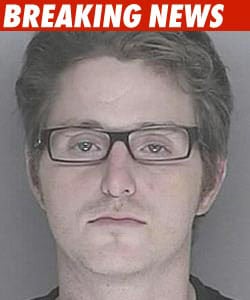 When selling crystal meth allegations over your head preempt your rightful place in Hollywood…
You know all about them the kids who are the sons and daughters of Hollywood legends who with a modicum of talent, ambition, good breeding and their parents 'uber connections' are usually ensured a life of lush celebratory fame and fortune. That is until they fuck it up!
Welcome to Cameron Douglas' nightmare, son of famed actor Michael Douglas (himself the son of famed uber actor Kirk Douglas) who was himself on the way to easy street when unfortunately he got busted selling crystal meth and now the young starlet faces criminal charges which could ultimately end up seeing him having to serve a minimum of 10 years in jail and a maximum of life.
Already a shoe in as an associate producer and actor of the upcoming film "The Beautiful Outsiders," (maybe the title should be changed to 'The Beautiful Insider,') executive producers were forced to drop Cameron as the cost of suddenly having to 'insure' Cameron went up the roof.
In any event Cameron has got a lot of thinking to do and who knows maybe dad and grand dad can buy Cameron out of this one, but then again you can't always buy yourself out of every jam no matter what you think you can get away with and who you are related to.
The myths people hold of themselves…and when it all backfires…