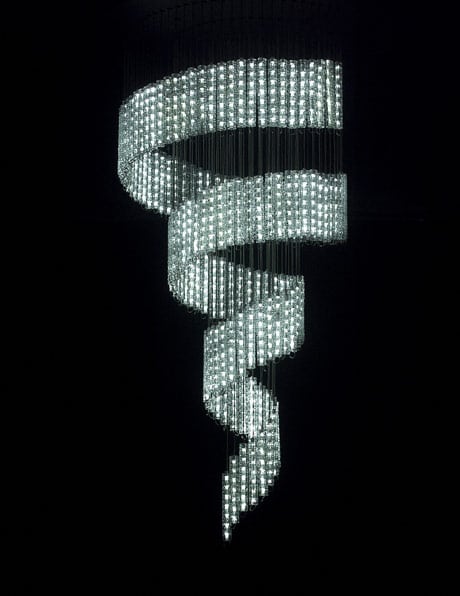 "No Discipline" is a fitting title for Ron Arad's latest exhibition at the Museum of Modern Art.  In a city where nomenclature is everything, where exhaustive definition is a prerequisite for cultural deference, Arad's is an exhibit that is at once unabashedly incomprehensible and vaguely familiar. As I strolled about the sixth floor, hovering behind groups that appeared, by pure superficiality of dress and posture, perfect subjects for observation, I was struck at the endless permutation of meaning each piece evoked.  
"I love this bookcase," exhaled one slender gentleman in reverential whisper.  I looked askance at the piece directly beside me; it was a huge, oblong steel frame fitted with cube-shaped compartments, leaning ever so slightly, in a posture of silent surveillance that perfectly mirrored its newest admirer. "Bookcase?" it appeared to ask; "I suppose."  I personally had forgotten this was meant for a living room; its status as sculpture seemed obvious to me. Another woman extolled it's virtue as a wonderful home for potted plants, furiously writing down dimensions and elbowing her way behind the behemoth to get a better view of its arboreal potential.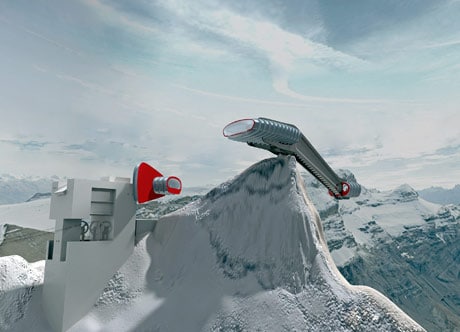 "Design Art" is the term that professionals have come up with to describe Arad's contribution to the industry, though the man himself would scoff at the notion.  "Postmodern" may also be employed in valid definition of the Arad movement, though he would take issue with this term as well.  Arad's is an art born not from an artistic discipline, but from a personal fascination with new materials and technology; he is a man enamored of innovation. 
The MOMA was outfitted this evening with a coal black bar, studded with cocktail glasses of varying sizes and functions; silent waiters alighted upon the crowd with sleek charcoal trays containing a number of vibrantly displayed aperitifs, courtesy of Olivier Cheng.  The silent murmur of the typical "museum crowd" ceased only in the face of a new offering. Chopsticks clicked hungrily, and pincer like extensions stabbed at the ceramic vessels conveying bite size renditions of pure Singaporean pleasure.  This evening was hosted by Singapore Freeport, "a state-of-the-art facility dedicated to the secure storage of the world's finest collections and valuables." As I became momentarily lost in reverie, dreaming of the treasures such a vast holding company must acquire from all corners of the world, I noticed Yves Bouvier, the principal figure and face of Singapore Freeport Ltd, standing at the bar.  He was to leave for Geneva tomorrow, and I asked if he would be coming home with some of Arad's signature pieces.  "I will not buy everything," he said in an endearingly heavy Swiss accent, "but every kind of thing."  It was at that moment that I noticed a telltale tan hat slicing through the crowd.  Ron Arad would be happy to know he had a patron in the place; I thought I should go tell him.