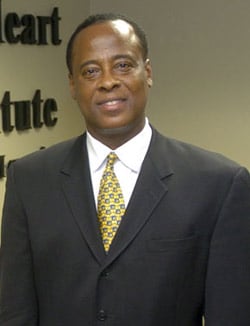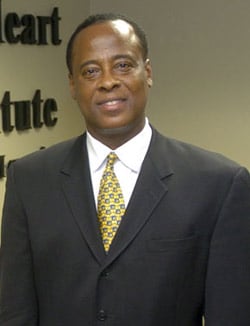 When a good thing suddenly becomes a very bad thing…
Here's a story about a doctor sought out by uber celebrity Michael Jackson who could from time to time give Michael the 'yummy' things he craved. Of course what those yummy things consisted of would make the ordinary individual wince. But Michael wasn't ordinary and we know that for a fact after watching ten million shows about him and hearing him occasionally sing.
Of course one does wonder what fun things like Dilaudid, Vicodin, Demerol, Xanax, Vistaril, Soma, Zoloft, Paxil, Prilosec were doing in Michael's drawer and how they got there.

Nevertheless for a handsome fee (like most drug dealers- legal or not) Dr,. Conrad Murray found himself raking in some serious bucks.
Of course the lucrative trade sort of went downhill for Dr.Conrad Murray when Michael's heart gave out and the question begs how did this happen and in lieu of pending release of toxicology reports pursuant to Michael's death coming out next week everyone from Michael's family, his fans, the media want to find out what exactly went down.
That shouldn't of course have caused as much alarm as did when the Drug Enforcement Agency came looking at Dr.Conrad Murray's Houston abode for more clues.

As for Dr. Conrad Murray? He's holding on tight with his newly acquired legal team. Thank god he made the money to afford them right?

If only you could have so much in the middle of the week and in the middle of your life…