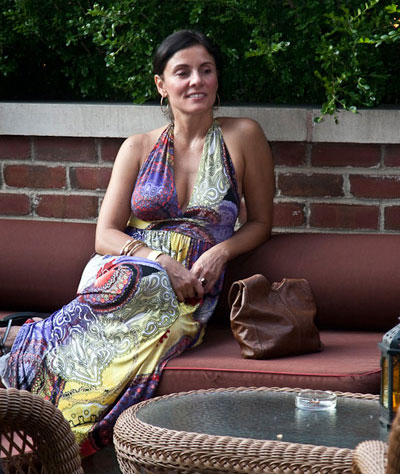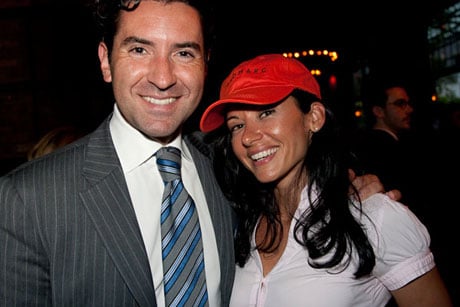 Though ostensibly a charity function, Chefs for Scher gave ample opportunity for its celebrity participants to show off their talents. Held on the terrace of the Bowery Hotel, this event brought together gourmet eats, fine wines, and a summer atmosphere that can't be beat. The foodie's dream.
Lately, Scarpetta's Scott Conant has brought crudo back to the New York City dining scene. Though perhaps the world wasn't ready for Bar Tonno, Conant's failed 2004 endeavor to bring the Italian raw fish dish to the forefront, he certainly seems to be succeeding now. Crudo is currently available on Scarpetta's late night menu, and Conant impressed foodie neophytes by offering a trial sized portion at the NoHo event.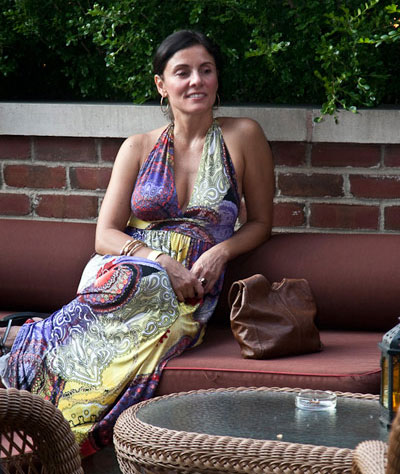 Clearly Conant wasn't the only chef who felt that fish would be perfect for the breezy summer event. More than half of the sixteen participants featured some kind of fish or shellfish in their featured item, including Food Network star Bobby Flay. Flay excels at presentation, and did not fail to bring his A game on Monday. Serving a dish reminiscent of a southwestern ceviche out of a half coconut most definitely an improvement over the standard disposable plastic plates.
The chefs weren't the only celebrities out in support of Steven Sher Memorial Scholarship for aspiring restaurateurs. Matt Dillon arrived with quite the entourage and was not especially interested in schmoozing with the random female fans who always managed to be nearby. One can hardly blame him though- it's hard to enjoy the food when constantly being asked to shake hands and smile for pictures. Lauren Graham of Gilmore Girls was also spotted in a trend conscious tie-dyed maxi dress, mingling with Katherine Erbe of Law and Order: Criminal Intent (who one partygoer was overheard mistaking for Michelle Pfeiffer).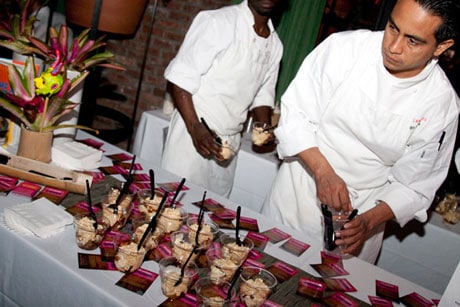 This was a mature crowd (read: average age of 35, money), resulting in a highly competitive silent and live auction. Groups of couples were seen repeatedly sending their men over to the auction sheets to clandestinely attempt to outbid each other. The live auction was lively as well- as the auctioneer put it, "If you're doing it right, this becomes a full contact sport." In addition to gift cards and fancy reservations, some more interesting, like a rare photograph of John Lennon, were sold as well. What recession?