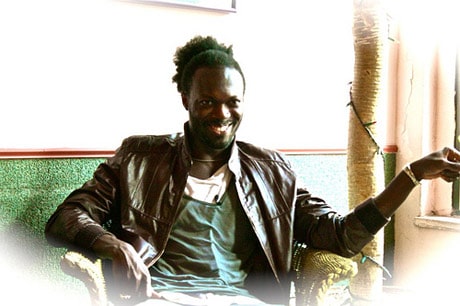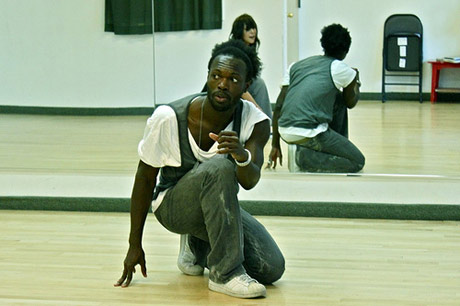 Jermaine Browne, artistic director and choreographer, whose client list includes J.Lo, Britney Spears, Christina Aguilera, Mary J. Blige, Victoria Secret, Toyota and Nike thinks you can do anything. That said, we sent out our newest darling Marushka Mujic to find out more…Scallywag.
I've just spent the last hour sitting in incredulity watching albatross, eagle, feline cat to the world and it's stars grace the stage effortless times over. . And though he throws himself flawlessly across the room while teaching a dance lesson to Britney Spear's, Womanizer, he does so with the utmost strength and rapture. He exhibits warrior musculature, striking vivid lines with his movements, as well as the fluidity of a feral feline with his elegant contortions and malleable frame.
Brown's vigor for life surges through his entire being and reveals itself to the world in his majestic body movements – so simply and constantly grounded and graceful.
He finally turns to me, his bright beautiful eyes dancing vividly in front of me.
SCV: Tell me how you first got involved in dance?
JERMAINE: It was actually at a friend's sweet sixteen and a DJ saw me and he said that he wanted me to dance for his company. I decided to do it, I met a dancer, he told me to go to a dance school. I told him I didn't want to, because I didn't want to dance like a girl, you know that whole stereotype."
SCV: Somehow though you overcame your initial feelings.
JERMAINE: If you're comfortable with your sexuality, with making shapes that are feminine, then its just committing.
After he decided to trust the boy in the dance company and begin taking classes from a teacher, Rachel of Horizons in Dance, Brooklyn, NY, he crossed over to Broadway Dance Center and met a choreographer named Darrin Henson. Enamored by his work, he studied Henson with great diligence. He took classes. He turned himself over to his discipline. You can tell by the perfect contours of Browne's flesh that he possesses a great self will and endurance. He works hard for what he has and he is dutifully and soulfully committed to his career. "Commitment is the key to success," says Browne.
SCV: Commitment aside, how did you get your first big break?
JERMAINE: It's funny, Darrin asked me to sub for a class – He said, 'You choreograph, you put something together.' He trusted me. I did my first choreographing job and it was successful." From there Browne went on to become one of the dance world's foremost cutting edge choreographers. "People started seeing what I was capable of," says Brown modestly, "what I could do…and that's how it happened."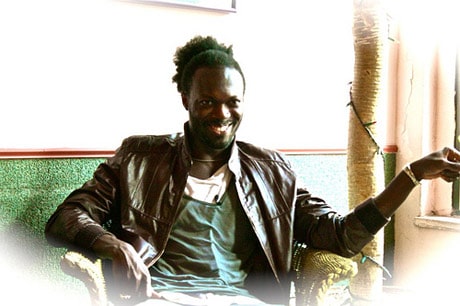 SCV: What do you now find yourself doing?
JERMAINE: I choreograph everything from music videos to commercials to New York City company shows.
SCV: How would you describe your signature style?
JERMAINE: Sometimes I just let things go and sometimes I really get cerebral and try to think of pictures. Sometimes I wanna do something that, maybe is a little quirky or maybe it's a little weird, and I think that's what makes things a little more interesting; and makes it a little more special and it makes it a little more signature for whomever the artist is or whatever the brand is that I'm working with.
SCV: At the end of the day what is it that inspires your work?
JERMAINE: Feeling is art. (pausing momentarily)When you see a painting, you feel something. When you go see a movie, you feel something. I want [the audience] to feel something. It's not always excitement or adrenaline. I want them sometimes to leave a show that I choreograph and go home to their wife or man and spend a cute little moment together or want to go out to a club and dance because they're inspired. It's all about inspiring people to do whatever they want to do with it.