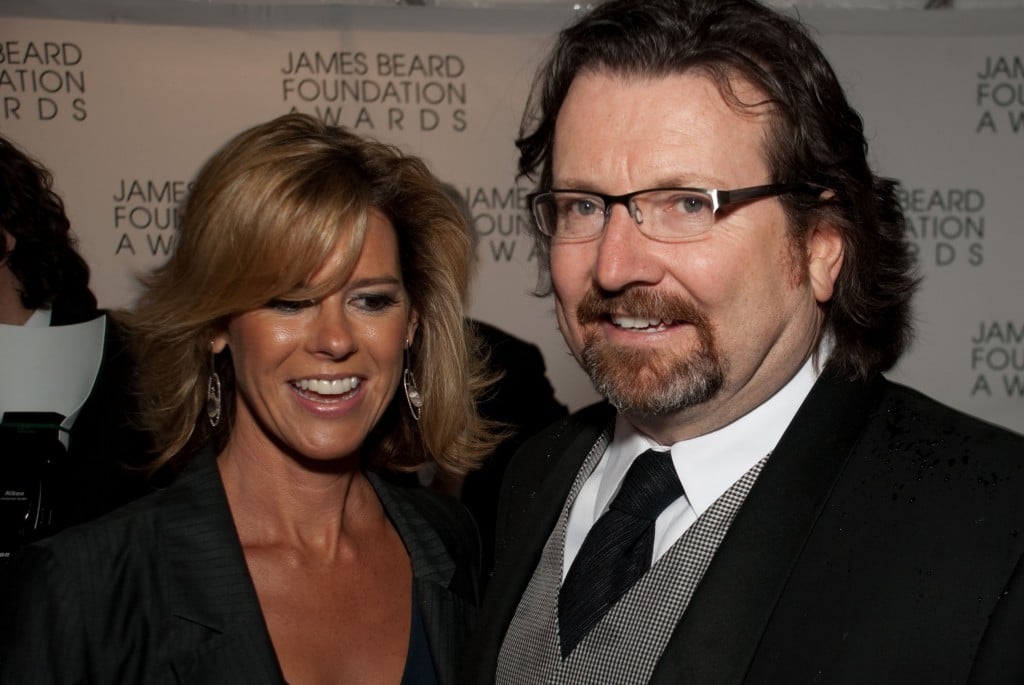 It is customary after a good meal to sit in silence and savor what God and good fortune has bestowed upon you. You will of course in a moment's notice as you search for your evening taxi forget about the wonderful meal you just had until your re emerging appetite insists otherwise. Last night at the James Beard Foundation Gala no such opportunity existed. What transpired was the Emmy's of the cuisine world, and the succoring of some of the most sublime and exulting aromas and personalities. That of course was all of a front of course, cause the tears were just flying everywhere…
If one has ever seen a movie director or a sculptor in action one is held hostage to the unfortunate circumstance of never being able to completely devour the creation there in front of you. That of course does not hold if you are in the presence of a gastronomical whiz kid…Last night was the capitulation of the food and beverage industry honoring the best of their peers. After the awards were bestowed , guests and celebrities alike (no shortage here- Emeril Lagasse, Martha Stewart, Daniel Boulod, Terrance Brennan) converged upon the the double story foyers of the Lincoln Center Avery to partake in some magnanimous feasting, sampling and sheer revelry.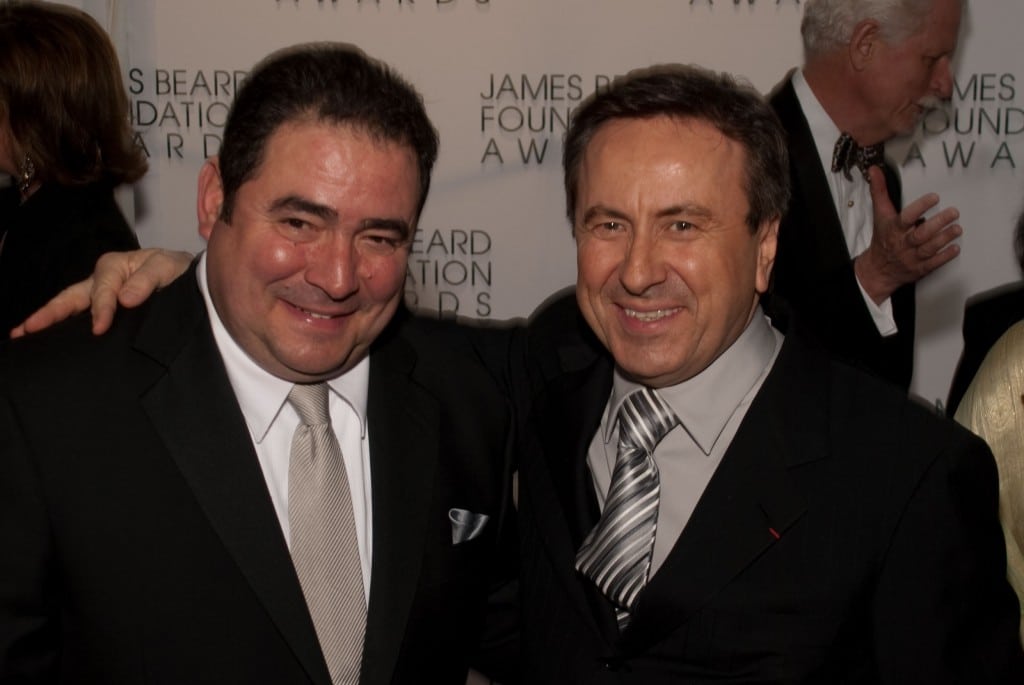 Coming across legend and accomplished chef and restaurateur – Terrance Brennan (of Artisinal and Picholine) I was game to ask him a few questions.
SCV: So what influences your aesthetic?
Terrance: Images, culture, architecture, anything that's beautiful. I love shapes and textures, the contrasts, but ultimately it's about taste.

SCV: If you weren't a celebrated chef what do you think you'd be doing?

Terrance: I'd like to be able to sing. Then again I don't know if I'd make it as a rockstar.

SCV: Talking of which why do you think you keep getting overlooked for best chef ?(this distinction went to Dan Barber of Blue Hill, NY)

Terrance: You know I don't know. It's my 6th nomination and I'm still wondering. Maybe I should've tried singing after all?

From there it was a sojourn up and down the floors where one could feast on duck sausages (never let this opportunity go beyond you), some of the most delicious ceviche, and salmon sushi- courtesy of FlatIron Café- Nebraska (yes, Nebraska!) and assorted cognac doused sweets. Screaming scrumptious.

Of course a sudden respite found me sitting next to a young Christina Turley who was absolutely bawling her eyes out- in a good way of course.
SCV: What happened, did they run of cognac?
Christina: No, I'm so happy. I can't believe it. We just won the new restaurant of the year. We worked so hard and to be recognized like this…it, it just blows my mind.
SCV: What do you do there?
Christina: I'm the sommelier there.
SCV: Wow, this really means a lot to you.
As we have reiterated earlier after a good meal one is inclined to momentarily savor it before moving on to the next thing in their lives, of course for some of us, nay many of us savoring and feeling is a divine way of being…
Photp Galler