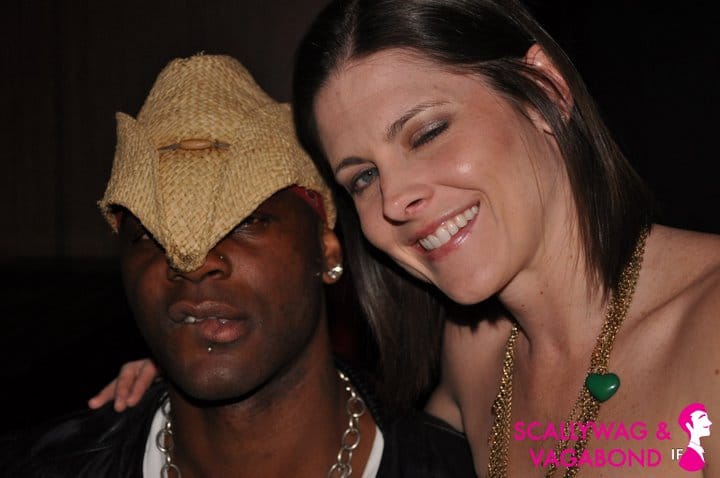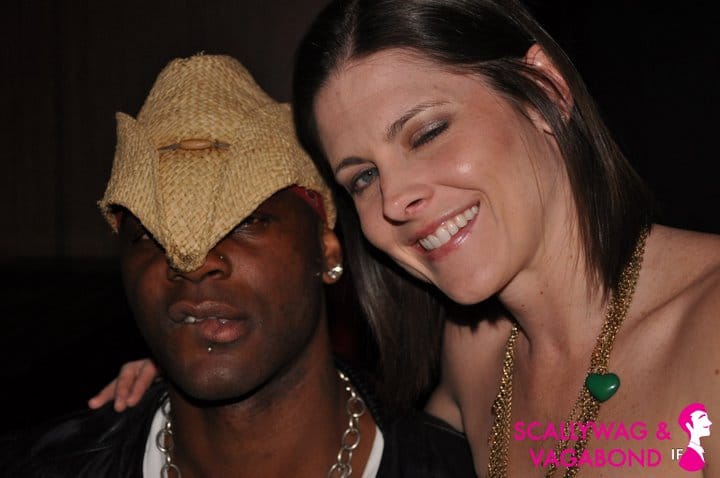 It's about this time of year if one has the option to make a quick dash to Paris or stick around for the milieu of social engagement one is bound to be invited to I would strongly suggest one fly to Paris. I am after all a sucker for lazy afternoons along the Boulevard St. Germain, alas I am more of a sucker for the pandemonium that has arrived in New York city this week, and walking into Marty Bregman's surreal after party Thursday night at the Greenhouse was like appearing in a gangster film. Could this have been the perfect stage setting?
Even before we arrive there is a mob scene the size of which I have not witnessed since I was a young boy on the hottest day of the year at Sydney's Bondi Beach, Australia, nevertheless I pressed forward with the assertiveness of a literary hobnob who had to be accorded his rightful place in the circus throng (one after all needs all subject matter to be stimulated by, of course some less than others).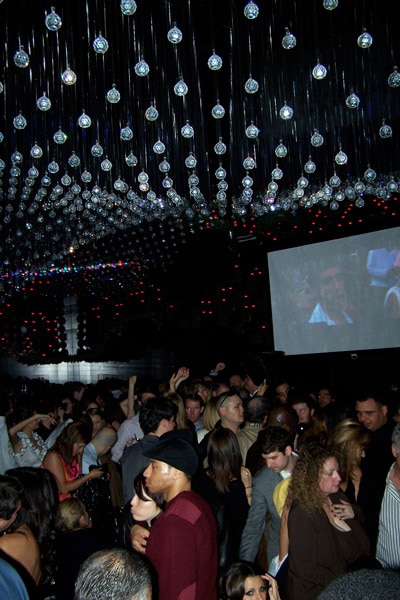 Upon admittance I was greeted by the visage of Tony Montana (of Al Pacino Scarface fame) slathering suntan oil on some pretty girl by some cabaña on the screen while it seemed the whole world danced around Tony and Marty Bregman who sat inside his roped off cage admiring the deteriorating scene in front of him. From what I understood it involved QUINTESSENTIALLY Sponsors Brooklyn's Finest celebrating Diane Passage birthday hosted by Keith Barish and Marty, but the truth seemed more like an invitation to participate in the revelry of the mob.
As we briefly circulated the ultra packed room we noticed a weird assortment of wooden men with ear pieces in their ears, young girls with heavy make up and the boys who are attracted to such women. As we stood there and surveyed the scene a gregarious bunch of party goers managed to splash their Absinthe on themselves, instead of being bothered by it they reveled in it and did what any drunk would naturally do- yes, return to the bar and seek more liquor.
We must of stood there for another three minutes, privately wonder whether we had missed the scene where Tony Montana shoots the crowd (where is he when you really need him), where boys and girls like these secretly come from and what it must have been like at Café de Flore on the Boulevard where I plan to be before the spring is over.
Go to Scallywag's Photo Gallery.