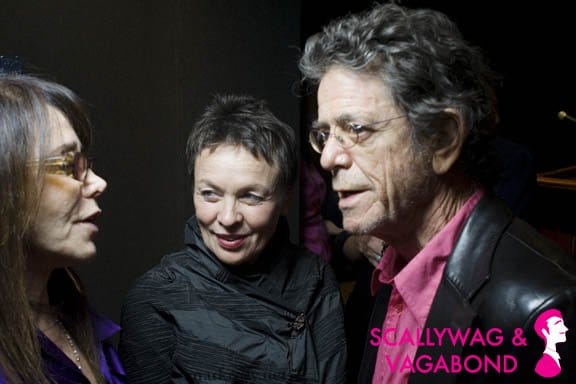 Turning up to the eponymous Bomb Magazine's gala fete in lieu of their twenty eight years of survival at the National Arts Club was like turning up to who's who of culture in America. If one could have soaked the brine out of the room one would of have probably been left with three master plays, a dozen top ten underground hits, a tragic comedy befitting that of any serious absurdist and of course as we are living the tabloid age the years best highlight to good looks and social etiquette.
Honoring the following luminaries- Laurie Anderson, Lou Reed, Alanna Heis, Laurie Simmons, and Carroll Dunham the well heeled crowd (both figuratively and metaphorically) listened intently and quixotically as each recounted snippets of speech prepare ennui, ("…I've given you all my best is all that you get out of me.")
Once Betsy Sussler, Bomb's Editor in Chief had come off the lantern the audience engaged in the bitter struggle of mingling, eating scrumptious hord'deaves and quenching their loquacious throats (indeed such are the habits of a certain breed of society…) whilst I had the good fortune of engaging Betsy on how she had indeed found either the misery or the good fortune of being around for the last twenty years.
"You know we just set out to capture the way we sounded when we'd meet around the kitchen table. We were just artists who wanted to capture each other's thoughts and create a forum for reflection and consideration for what was going on…"
Delighted I thanked her and wondered how the kitchen table had spawned many wonderful iterations within our society and how that artists like the ones that first joined hands with Betsy all those years ago, not to mention the artists they were profiling way back then were all now in one room. In my mind I was sure they were both relieved and I suspect absolutely delighted and amazed that their conversations around the kitchen table had landed them this far.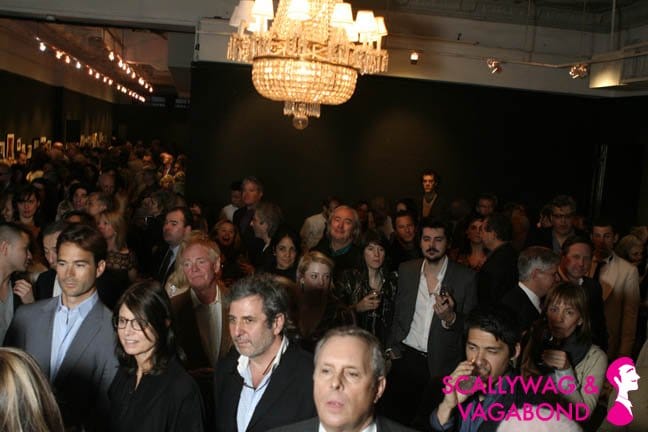 Secretly pleased and confused to be here (was this something to live up to myself? Would we as a culture magazine have to give up on titillation and concentrate on esoteric discussions with German expressionists?) I continued wondering the room in search of good company, a good drink and something unequivocal to consider.