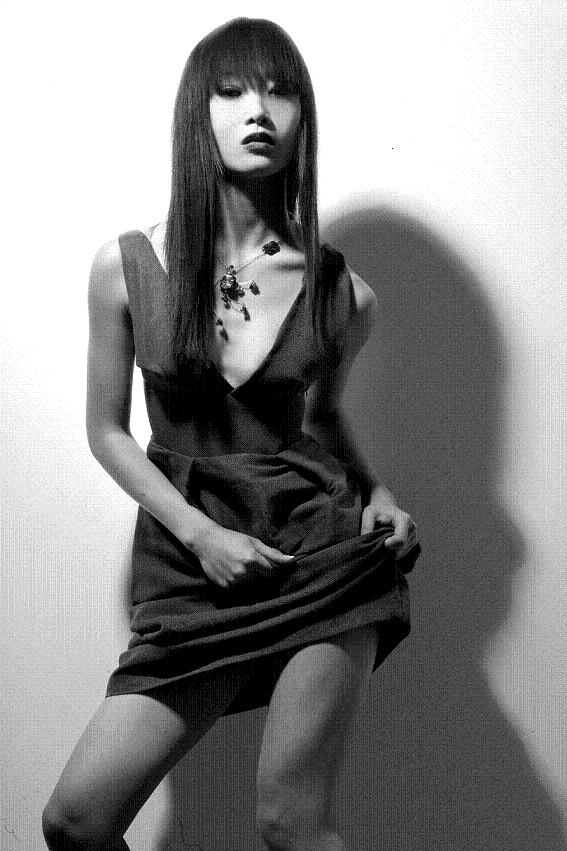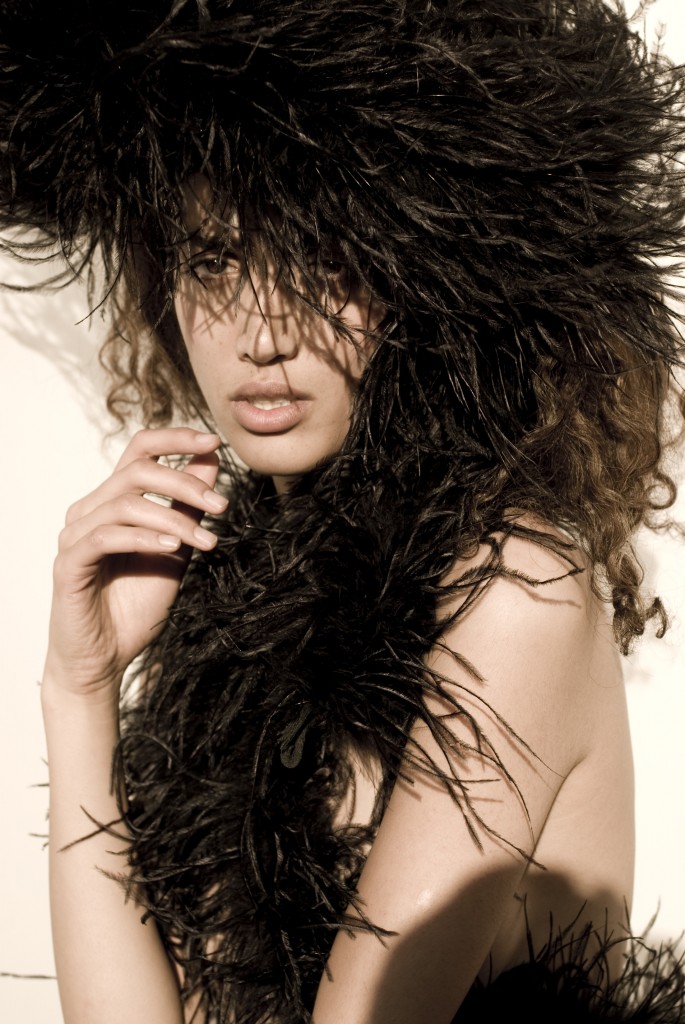 Adonis
It's that time of year to get revved up about fashion, it's consequences and the great lithe figures that take centre stage. Applaud, desire and wonder at will, one also has to take a step back and ask whose vision it was that put this all together. In our society's greater fascination of myth, celluloid and fame I sat down with one of the industry's rising stars- Catherine Tran, principal and visionary of Imodel Talent management , the Beverly Hills import that's taking bold strides here in the city.
Part of running a hot talent and model agency is the ability to facilitate and envision the right look going forward, but more than anything it's also been able to read into society's attitudes, preferences. Being in the business of fashion isn't just knowing where things are at today, but really where they are likely to be at …Think you have a stomach for such things, wait until you meet the ultra cool Catherine Tran…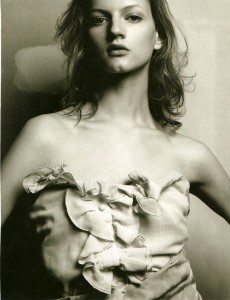 SCV: How does one anticipate fashion?
Cat: I think first one needs to anticipate themselves. Not to fall victim to it, and to be free for what strikes you.
SCV: What struck you to enter this business?
Cat: I have real passion for finding young talent and to help bring it out, to mould it. So often I meet a lot of young girls with dreams, and to find the right girl with longevity, a healthy attitude means the world to me.  I like the idea of going from nothing to something, I really do.

SCV: What do you look for in a girl?
Cat: Transcendence. The best models are the ones that go beyond the test of times, that can be extended beyond trends. They are the hard workers, the committed, who  know to stay in shape, have a professional attitude and are easy to work with.
SCV: This suggests you've had girls with attitude?

Cat: Well,. It's one thing to be one of the finalist's on project runway, but it's another thing to be there live going on castings, turning up for the bookings, that's the real work, and it doesn't help thinking the world owes you something. You owe the world…
SCV: Why is there such a fascination with youth?
Cat: It's interesting, all the shows, the catalogue, editorial it's geared to people who are older or let's say have the power to consume. So it's telling that our society values youth to such a large degree. I think it's an extension of our desire for immortality.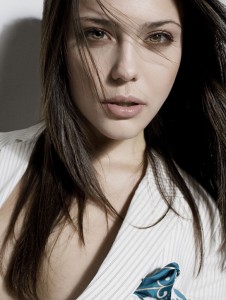 SCV: That said, how is it that you have girls like Naomi Campbell, Christy Turlington still working?
Cat: These girls are no longer models. They are icons. They have lived through a models journey, survived and come out on the other side.
SCV: Why are we so hung up about models?
Cat: I don't think we are. What we're really consumed by is celebrity. You see this on the covers, in the advertising. The goal of a working model has to now become her own celebrity. That's where the real work and money is.

SCV: Can you site examples?
Cat: Agnes Deyn– who does so much for Burberry, Raquel Zimmerman,  Andie Macdowel who has done L'oreal, Gap, Liz Hurley… I think what's interesting is how models are connected to what's perceived to be luxury products and by extension they've become associated with all that's luxurious and desired in a consumer culture.
SCV: Is that the same for our love of celebrities?
Cat: I think that's very evocative of what's so prevalent in our culture. Images of fame, celebrity, the wonderful life are everywhere, it's what we're surrounded by. I think in some ways we use this love affair to have a love affair with ourselves…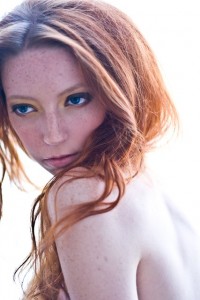 SCV: They say fashion is beautiful on the outside, but ugly on the inside. What do you think?
Cat: Ugly? No. Messy- yes, sometimes. The thing I've noticed since we set up shop from Beverly Hills here to NY (Oct 2008) is how much harder it is to access people here. Everyone has public relations. There are a lot of walls here…but I tell you we've really been very fortunate, we've been able to bypass so many of these walls.
SCV: Lucky or talented?
Cat: I think great interpersonal skills are an asset. Ultimately it's a people business.
SCV: A business of selling dreams?
Cat: I think of showing what we are capable of, of what we are creating, where we see ourselves going.
SCV: Where do you see going?
Cat: Well, I'm certainly committed to NY, especially now that I 'm newly married.

SCV: What of the business of itself?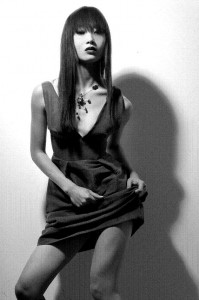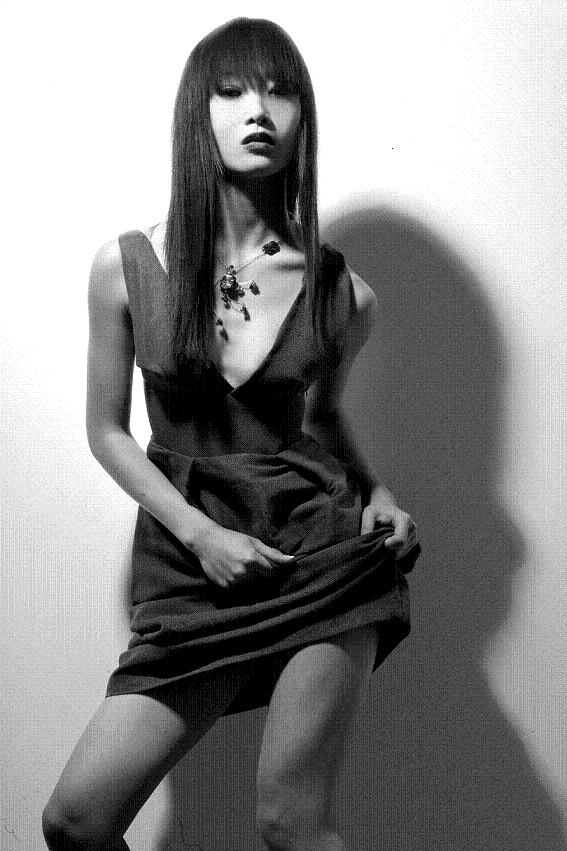 Cat: We see it as a great opportunity. We have some deep pockets from over in California (Artists International) and we're looking to pick up some great talent, bookers now that the big players are way over their heads. I think to stay nimble, and to be astute of what sells, what's versatile is very important.

SCV: What's your sense of fashion going forward?

Cat: I think we are living in interesting times. We are starting to see traffic from the Kmarts, the Targets of the world and I think it's because these houses are taking fashion to everyone   at a price point more accommodating to more consumers. One certainly has to be aware of this, and I think it's important o strike a middle ground with some of your collections while retaining the allure and connotations of glamour.
SCV: Finally how is that you're on the cusp of breaking into the cutting edge here, while so many other players are on edge?

Cat: The thing about fashion is not to not only know where fashion is going but where you yourself are going, to be comfortable in your own skin and rise to the challenges.
SCV: Looking very much forward to seeing more of you…
Cat: That you will…