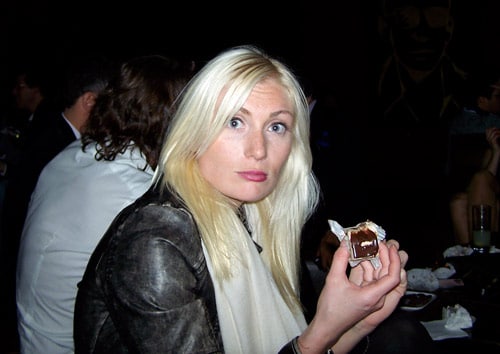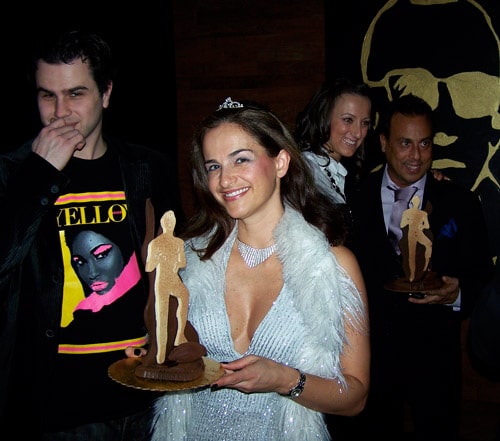 What do you get when you combine a sweet tooth, a fascination for Hollywood stardom and the mink coats that come with them? A night out with America and the Hollywood dream.
This Sunday night saw us join the rest of the country transfixed in front of a gallivant Hugh Jackman, chocolate martinis and the notion that if you watch the screens long enough somewhere along the way you begin to believe you to can be as fabulous, vanquished and as we were soon to find out well fed.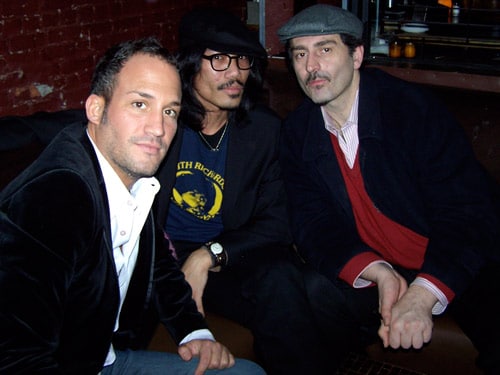 We've always been enamored with our collective lust for shiny cheek bones, sweeping landscapes and the souls that play the wounds out loud in DOLBY digital. Call it guilt by association, validation by association or just a fondness for the cinematic arts. Either way, it's a national past time that has come to define the national psyche, after all if you can't be hero in real life at least you can become one vicariously through Hollywood.
Enjoying the revelry, and the culinary theme of chocolate themed concoctions, COCOA & HAZELNUT SEARED VENISON LOIN W/ A POMAGRANITE GLAZE (courtesy of Sean Olnowich), wasabi pea crusted tuna  pancakes and the tangy Mexican fish ceviches, we watched and delighted in Michael Ellenbogen's presentation of kitsch, gastronomical wonder and the fine company he brought that evening(our protégé Skye Nicolas was there too!).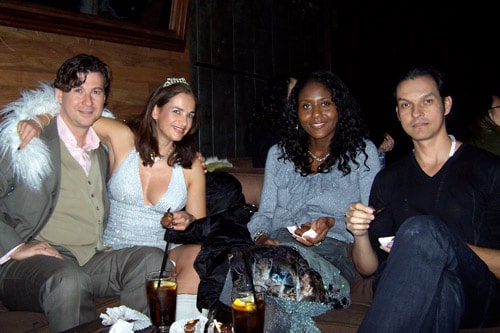 According to Michael the evening was a denizen of high culture, fashion, (Arthur Mandel-the creator of NOLCHA FASHION week), and culinary sublimity courtesy of Fritz Knipschildt of "Chocopologie by Knipschildt Chocolatier", based in Norwalk CT, and the eventual winner of Sunday's jury – Sean Olnowich, chef and partner of "The House", found in Gramercy Park, NYC.
To be frank it was all that, and maybe just an excuse to award our own gastronomical talents but we wonder if the evening wasn't by extension a paean to all that we wish we could be both in front of and behind the screen. If we get it right we'll all be our own winners and that's a song we'd love to see Hugh Jackman sing to us next time.
Then again, if you had to look for stars, they were already in the room…
www.thehotchocolatesociety.com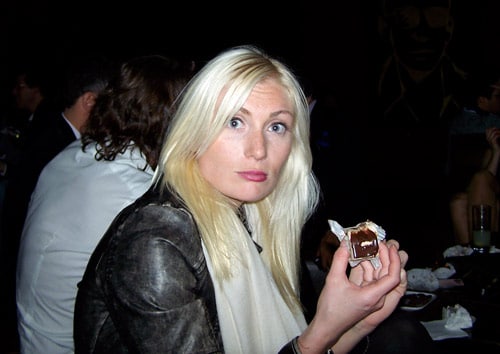 The HotChocolate™ Man statuette, designed by Venezuelan artist Carolina Leon Veljovic, and created from Guittard chocolate with the finest detailing by award winning pastry chef Henry Masterov www.cakesbymasterov.com was presented to the winners of the Culinary Awards, the Fashion Awards, and the Oscar Pool.