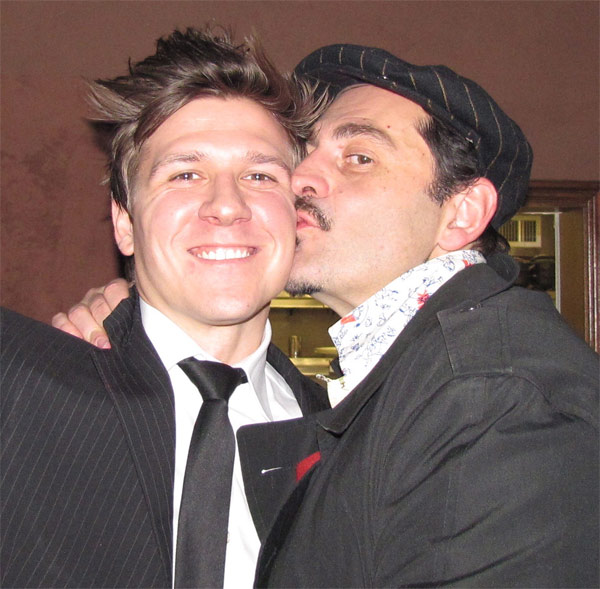 There's an adage that beauty is in the eye of the beholder, but last Wednesday whilst at Mercato 55 we suddenly came to terms with the idea that debauchery and giddy delight is the nominator of all those who drink Vodka. Drink vodka, champagne and maybe make impromptu (and sustained) trips to the bathroom. Then again don't blame it on the lovely and wonderful Koch twins (Daniel and Derrick) blame it on the little tiara falling off my head, if only I could have made it sit straight…
It's approaching 11pm and the crowds are sky deep with exfoliated cheek bones, Ballenciaga adrenalin and potent verbs and verve redolent of a Angelina Jolie action adventure. The only thing is we really don't need Angelina, because every where I look the thrills and spills are well on their way.
To my left is some slinky girl called Barbie (surely her stage name..?) with bleach blond hair shaking her imagination and hustle to the cajole of some obscure Euro song. The type of song you tend to forget except when you're leaning towards the bartender while a hundred thousand guests wish they were the champagne glass you are about to embrace.
To my right an assortment of bounty gents and lasses clasping and in giddy delight. One of them is wearing a tiara and suddenly I'm inspired to ask them if it's alright if I can try it on myself.
"But you're a guy?"
"I'm also a prince. At least when I come to parties like these."
"You wont run off with my tiara?"
"Only if I like the way it looks on me."
Of course the silly thing wont stay still, but isn't that part of the trick?
"What stays still in real life?"
"Do you always come up to people and ask them to try their tiaras?"
"If inspired."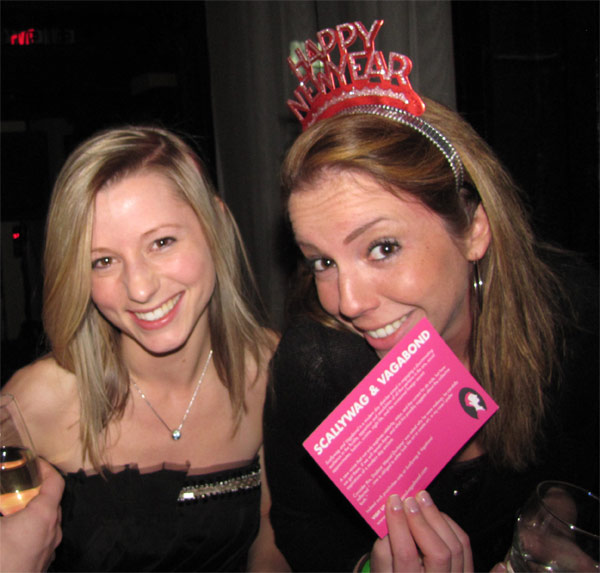 Inspired I now head off to the restrooms upstairs. To be honest, our wonderful (and I do mean it) the Koch twins had us booked for dinner upstairs, but to be candid it's affairs like these which usurp my appetite and inspire other tendencies. So there I am waiting to 'use' the bathroom, when I stumble onto the thing I stumbled upon in one of my trips not so long ago in the Amazonian jungle. That's right the communal bathroom. The way it works here (just like there, surprisingly) is that instead of one person going to the bathroom one at a time, one is inspired to take several partners, the more the merrier, the longer the better too.
"So what do you think is going in there?" I ask one of the patrons festooned against the long wall next to me.
"Well it is new year's eve."
"Meaning?"
"People like to let loose."
"I see," rubbing my lips, "to do what?"
"Well if you want I can show you."
"I see! Show me."
"Would you like that?"
"Maybe too much, but maybe not."
"I think you will."
Just like that this Scallywag took the New Year's dive with the quixotic Charles. There locked in the bathroom, behaving ourselves, except for one very illicit moment which required some degree of wincing, lots of stiff drinks later and a capricious regard for something beginning to drip at the back of my throat. Think what you will, I think…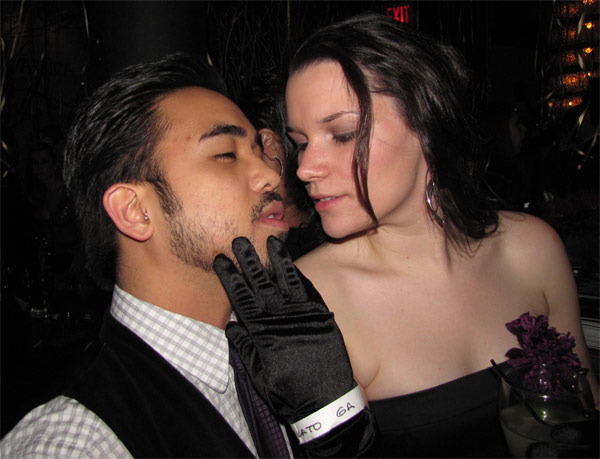 From there it was a run back down stairs, where Sammy our Art Director was now trying to try his own tiara.
"Are you mad?"
"Not as mad as you."
Convinced he had a point I stood there in bliss, watching the world, my life, my vodka glass zoom by fast.
It's days like this that life gets racy, stretched to some often unobserved truth; that we are all mortal and compelled to live to the best of our ability. Compelled to be who we need to be, compelled to believe, embrace, and sustain that vision, that idea that keeps us brave. Keeps us brave and sane, and you thought you needed Angelina for that.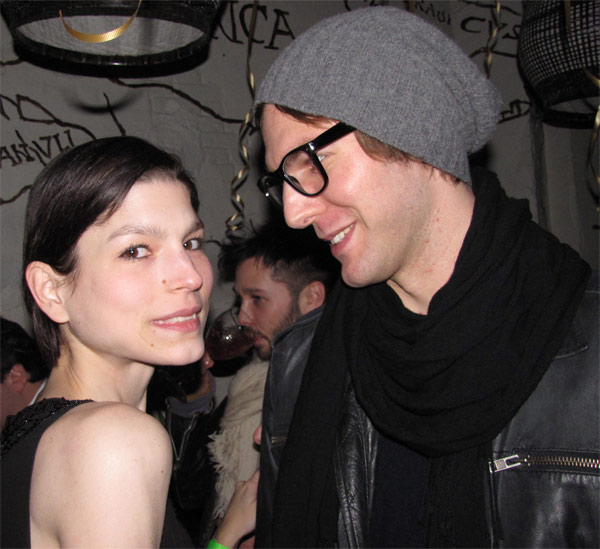 And as the clock fast strikes twelve, fast bleeds us closer to death and life at the same time. I am reminded of the beauty of our collective beauty, and the way human beings can sometimes outshine themselves and bring kindred warmth and love to the world.
Reminded as the disco ball finally falls, the champagne crawls, the vodka drawls, the kisses flow, and the wonderful friends and hospitality in this amazing city that always lives life a seasoned notch above the rest.
2009, here you are, and we'll drink to that, now if only I could find another tiara…