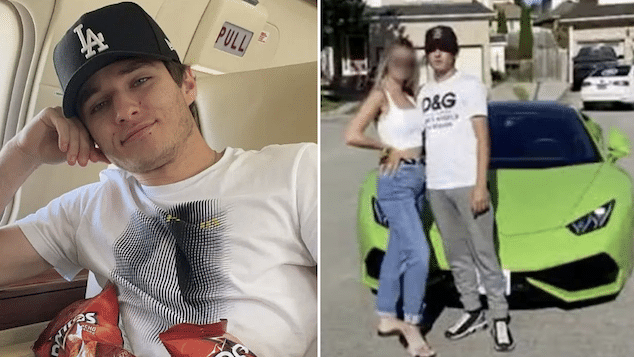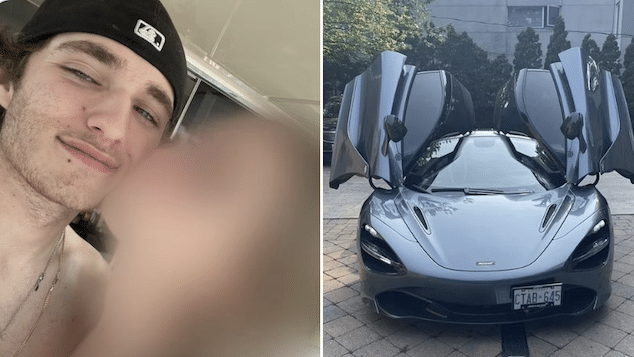 Aiden Pleterski Canada Crypto King, 23, abducted & tortured scamming investors out of $29M as bankruptcy reveal he ran giant Ponzi scheme to fund lavish lifestyle which he shared on Instagram. 
If something seems too good to be true, it probably isn't…. A self-proclaimed Canadian 'crypto king' was kidnapped and tortured after scamming investors out of millions to live a glamorous lifestyle, according to court filings.
Aiden Pleterski, 23, is currently going through bankruptcy proceedings as authorities in Canada try to recover $29 USD million he's accused of scamming investors.
To date, just $1.6 million has been recouped, with reports saying Pleterski spent most of the funds on a private jet, a huge fleet of flashy cars and luxury vacations.
Only a scant 2% of the invested $41M Canadian funds were ever actually put to use. At the time investors were promised massive weekly returns – most of which came from unsuspecting new investors paying off old investors according to a previous CBC News report. 
The latest revelations, made by Pleterski's father in a government report detailing what happened to the invested funds, are that Pleterski was kidnapped in the middle of the night in December.
No known information about kidnappers
Adam Peters said he got a late night call demanding $3million Canadian ($2.1million USD) in ransom. Peters then claims his son was driven around Ontario, beaten and tortured. 
He was supposedly released after a few days and given the ultimatum to quickly come up with the missing funds or else. 
One of the few calls he was allowed to make was to his landlord, who testified that Pleterski called begging him for the millions in ransom payments. 
'I said, 'There's absolutely nothing that I can do.' 
No suspects have been revealed in the kidnapping and Toronto police did not provide any information on the suspected kidnapper or if any arrests were made. 
Rob Stelzer, the trustee appointed to produce the report, told CTV he received a call from Toronto police in early December about the kidnapping.
'I mean, obviously, he owes a lot of people a lot of money,' Stelzer said. 
Funds used to fund fake lifestyle
The $29million may be just the beginning of what Pleterski owes investors, according to attorney Norman Groot, who was hired by some of those scammed by the crypto king. 
Groot characterizes Pleterski as having run a ponzi scheme on his clients, with investments made by some clients allegedly used to fake returns for others.
He's trying to find out just how much Pleterski transferred out of his account, with losses that could be double that $29million. 
Pleterski claimed in 2021 that he lost investments when the crypto market crashed in the fall of that year.
'In doing so, I guess you could say greed took over, and I was taking very aggressive positions, and I was trying to make returns that obviously weren't feasible or weren't necessarily possible at the time, and it just caused more losses,' he said.
A report by trustees investigating the scheme say Pleterski took the $29million from investors and said he would invest it in both crypto and foreign currencies. Except he never did. Instead using most of the funds to orchestrate a fake image of lived opulence which he shared to his over 95K followers on Instagram.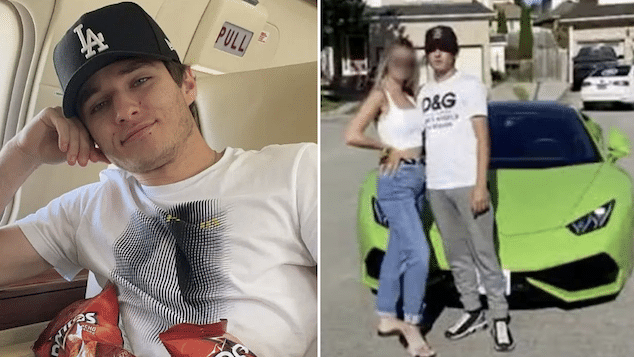 He's living a luxury lifestyle- he must be a Prodigy investor? 
The trustees claim he invested just about $485,000, or less than two percent of the total funds at hand.
The report alleges he spent approximately $362,000 on a warehouse where he stored the remaining cash. 
Videos and photos posted to his Instagram stories and highlights show off his fleet of luxury cars and his private jet trips to Miami. 
His extravagant vacations are also documented in the highlights, showing the crypto king living his best life on luxury yachts, jet skiing over the bright waters, dining out on wine and oysters with women and friends, and front row seats at concerts.
His 95.2K followers gush over his every move, complimenting Pleterski on his fit and drooling brush with celebs, like Machine Gun Kelly, and over his luxury lifestyle.
It also says Pleterski drove at least 10 different sports cars, including a rare McLaren Senna, purchased for over $1million in September 2021. 
Another $700,000 went to the mansion Pleterski lived in, including both rent and a down payment to eventually buy it.
He gave another $940,000 to an associate, while Stelzer claims Pleterski's parents also got around $800,000 from their son.
Stelzer, the government trustee, wants the properties sold and the money refunded to Pleterski's investors.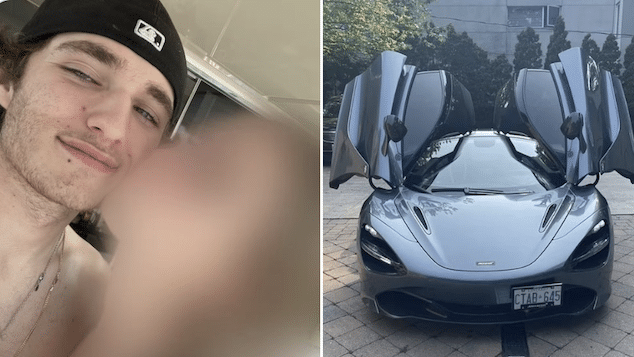 More investors who lost funds feared
Pleterski's parents said they believed their son to be running a successful investment business.
'I knew when he was in high school, he was playing games upstairs on his computer just like any other teenager,' Pleterski's father said in December, which was detailed in a transcript included in the new report.
'But at some point, you became aware that he was trading in cryptocurrency?' the trustee's lawyer asked.
'At some point, yes,' Pleterski's father responded.
Stelzer alleged that Pleterski's parents benefited more than $1.1 million from their son's scheme. 
The pair have agreed to return an Audi S5 and a Volkswagen Atlas – with a market value in excess of $100,000 – to the trustee, CTV News reported. 
They will also fork over $812,000 by June 30, in cooperation with the bankruptcy proceedings, the report claims. 
Stelzer has said he believes there are more people who lost money in the scheme and encouraged them to come forward.  
'We know $41 million came into the account net,' he said. 'We know only $25 million have filed claims. You can do the math,' he said.
'They should reach out … and get the claim filed. The only way they can participate in a dividend is by doing it.'
Lawyers for Pleterski have yet to comment on the kidnapping allegations, according to CBC.