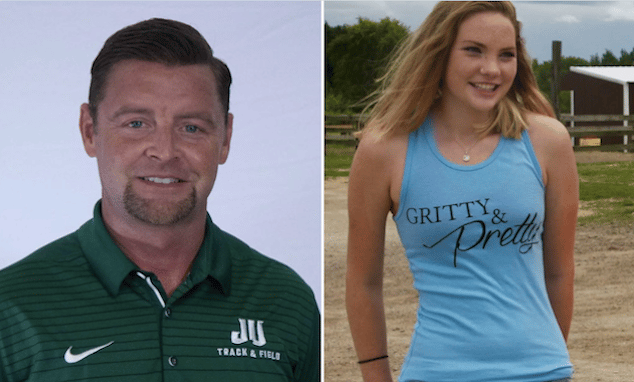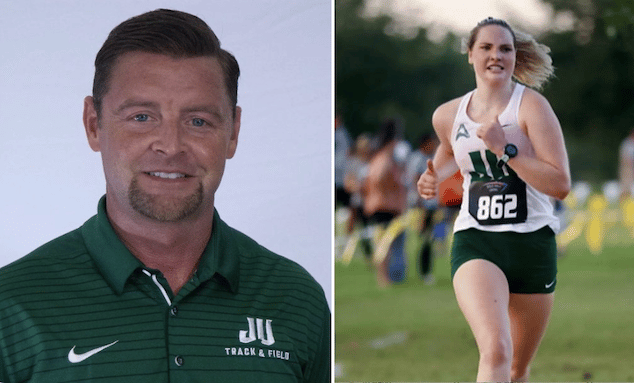 Julia Pernsteiner wrongful death lawsuit: Parents allege Jacksonville University track coach Ron Grigg, humiliated, fat shamed runner along with school ignoring her pleas before taking her own life. 
Institutional failure or a student who wasn't cut out to be a top athlete?  The parents of a Florida student-athlete who took her own life amid claims that the school and its former track and cross-country coach, 'humiliated' their daughter while repeatedly ignoring her pleas for help have filed a wrongful death suit.
Julia Pernsteiner, a 23-year-old student at Jacksonville University (JU) died in her dorm in 2021 by suicide — just two months after being cut from the cross-country team.
The wrongful death lawsuit filed on Feb. 3 by her parents, Ray and Lynne Perstiner, claims JU allowed the team's coach, Ron Grigg, to torment the young women on the team.
Grigg recruited Persteiner, who had learning disabilities that impacted her reading, writing, spelling and math skills, to transfer to JU and join the cross-country team.
Persteiner's parents say JU did not meet the requirements under the Americans with Disabilities Act (ADA) to provide their daughter the services she needed to succeed academically.
Toxic behavior or no feelings spared coaching for athletic excellence? 
As her grades began to suffer, Persteiner tried to remain focused on her sport but was surrounded by 'a toxic atmosphere of humiliation and intimidation,' the lawsuit stated.
'Teammates recall Grigg taking a special satisfaction in humiliating Julia, referring to her as 'retarded,' the slowest f—— runner on the team' and unable to 'wipe your own a–,' the suit claims. 'Julia, already struggling academically, now found that the sport she loved and found comfort in was the source of her coach's targeted ridicule and harassment.'
The coach according to the suit, often 'fat-shamed' the female runners, demanding they keep their body mass index under 10 percent. This type of behavior 'prompted eating disorders in certain young, impressionable women on the team,' the court filing states.
The lawsuit says that Persteiner was not the only student to complain to the university about Grigg, but 'the school closed ranks around Grigg and refused to take any action.'
A cry for help
A month after she was kicked off the team, the Florida Times reported Pernsteiner emailing the university's athletic director Alex Ricker-Gilbert and telling him she was 'more than heartbroken.'
'I just don't know where to go from here,' the email stated. 'I rely on the athletic academic help to do well. I would like to stay and work on improving my grades. I just am not able to do it myself. I'm looking for advice on how to proceed.'
The student's email went unanswered with Pernsteiner's concerns having 'spiraled into desperation and depression.' A month later, Pernsteiner died by suicide.
Grigg who had worked at JU since 1998, resigned by July, soon after Ricker-Gilbert reported that the school received 'concerning information' about the treatment of its student-athletes.
As per university policy, Jacksonville University have not released a statement regarding the lawsuit and do not intend to comment while the litigation is pending.