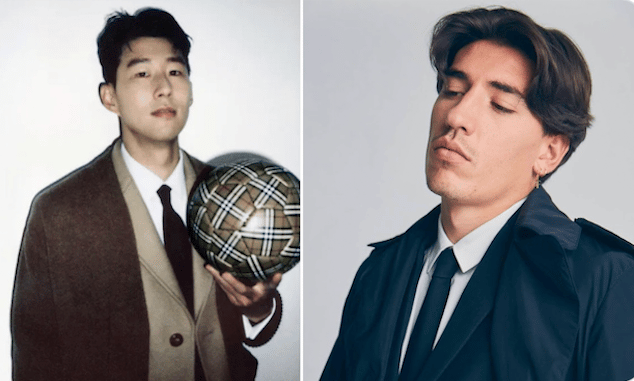 When it comes to fashion, there have been some faux pas and masterpieces in the world of soccer. Here are ten of the very best styles from over the years.
As football becomes richer and high-end fashion becomes more absurd, soccer players have been known for having lousy dress sense for the most part, but the tide seems to be changing for the modern-day player. Fashion brands by soccer stars are seen more and more, and with the 10 players mentioned below, we can see why so many people are turning to soccer players for fashion inspiration.
Hector Bellerin
A controversial decision, but the sophisticated style of Hector Bellerin is dividing people from all over. Hector can dress up, but he can also dress down, all bringing top-level effectiveness in terms of style. The chameleon of cool, Bellerin fits anywhere he goes, being seen at festivals, catwalks, formal events, and even more. Along with the excellent style in his wardrobe, his hair has taken some serious transformations through the years, adding another element to his dress. A seriously cool player and a seriously cool guy.
Mason Mount
The name Mount may not come to mind right away, but in recent years he has increased his fashion game. Mount uses his resources well to create a classy, high-brow style that is not intrusive. All you need to know about his style at the 2022 Monaco Grand Prix is his outfit. 
Andreas Pirlo
Pirlo could well be the 007 of the soccer world. He is one cool character on the pitch, and that can also be said for his style off the ball. Rolled up sleeves and sunglasses hanging on a shirt, Pirlo is the master of smart casual, making him ready for any situation. Like a fine wine, it seems that Andreas is getting better with age. No flashy trainers, just a stylish suit always dressed to kill.
Kylian Mbappe
Perhaps the new all-time great of soccer, Kylian Mbappe, but along with his superior brand of playing, his style is well matched. The Frenchman keeps his outfits looking tidy and clean. Always up to date with the latest styles and trends with lots of accessories on the go. Mbappe is particularly known for his sneaker game, which rivals that of any keen collector. Is there anything this man isn't good at?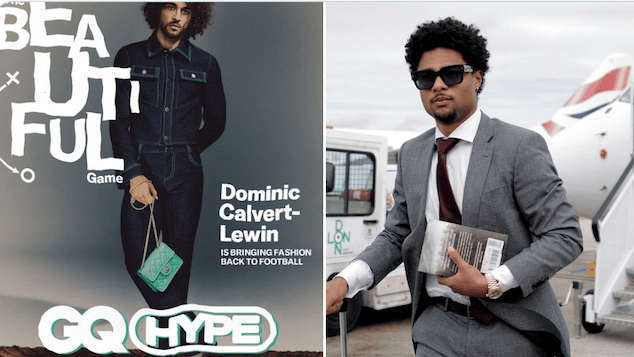 Sergio Ramos
Having tattoos to match your hairlines like a fine diamond and a picture-perfect beard to go with it, it's hard not to appear stylish. But Ramos knows what he's talking about. The styles he wears, whether they are short or long, are unique and highbrow. In the fashion capital of the world, he now lives in Paris Saint-Germain, further solidifying his status.
Dominic Calvert-Lewin
Calvert-Lewin is on our list due to his long-standing affiliation with fashion shoots and magazines across the world. Sometimes negatively commented on for outfit choices, Dominic has been the poster boy for many publications and seems to pull off any look he wants. No matter if it's a laid-back sporty fit or something more high-fashion style, he always looks incredibly cool. 
Serge Gnabry
It is impossible for Gnabry to fail when it comes to dressing. He looks great in vintage suits, vintage football shirts, as well as more contemporary outfits. It's no secret that the Germans have an eye for style, but being dashingly handsome will always help. Every occasion needs the perfect ensemble for this man, who appreciates outfits and finer details. 
Paul Pogba 
While Pogba's style may not be for everyone, he's just as creative when it comes to his wardrobe. The Frenchman doesn't spare any details, from hairstyles to shoes, shirts to shorts, and jewelry. Despite his 'garms' being outrageous, he always pulls them off.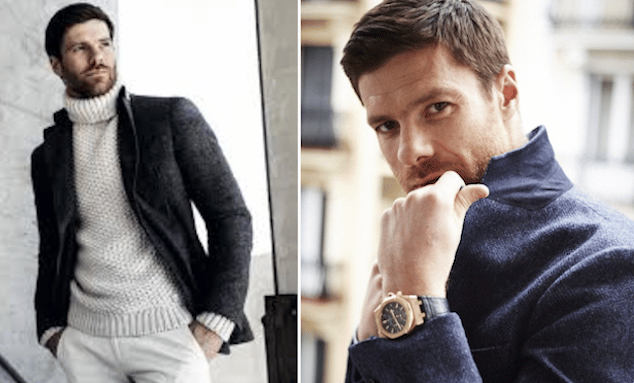 Son Heung-Min
Someone that may go under the radar is Heung-Min Son, but did you know that he has just signed as a Burberry ambassador? That tells you all you need to know about his style. When not creating a beautiful partnership with fellow Tottenham striker Harry Kane, you can catch him strolling around in simple contemporary fits. With subtle touches of high fashion, Son's wardrobe is expertly put together,  improving even further with the addition to the Burberry roster. 
Xabi Alonso
It is true that Alonso's fashion sense is a little safe. Nevertheless, he is able to get the most out of what others cannot. As suave and endearing as he makes the minimalist style look, very few can match his abilities. There's no messing around with Xabi, he wears suits, sweaters, and cropped pants. Keeping it simple is working wonders, and it doesn't hurt that he is a good-looking guy.