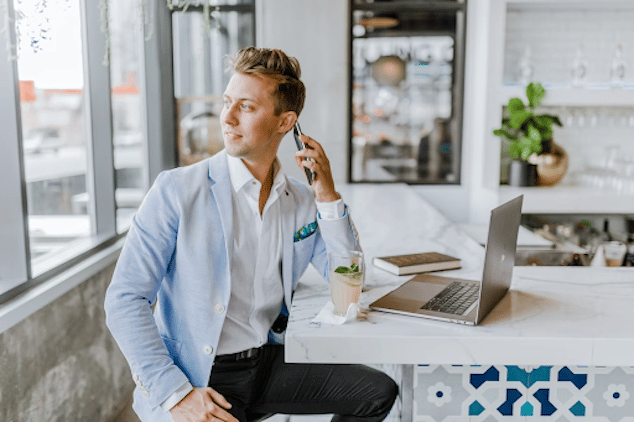 How to succeed and become a successful realtor: Traits and characteristics that lead to real estate agents clinching more business deals. 
Running a business is no easy task and running a business that sells high-value items such as property is definitely for the faint-hearted. Luckily, this is something you can get better at even if you aren't very happy with where you are now. Like most things, being a successful realtor and eventually having a thriving real estate firm requires patience, practice, and continuous refinement and improvement. While it can seem like a difficult and even impossible task when you first get started, it is achievable.
You could spend a few years, even a few decades, learning through trial and error, but you'd be much better off looking at what successful people have done and following in their footsteps. Here are some of the top tips from the pros that will help you reach the next level in your real estate career.
Networking
Networking is extremely important in any kind of business. The more people you know, the easier it is to get the word out to the general population. Some people like to differentiate between business/professional relationships and personal relationships, but both are good for your business. Think of people in your network as fishing rods in the water. The more you have, the higher the possibility of finding something profitable. Just like fishing, where you decide to fish also makes a big difference to how much you eventually end up catching.
Ideally, you should be networking with people from all kinds of backgrounds, ethnicities, religions, localities, income levels, and any other social metric that we can use to differentiate between groups of people. Property is something that everyone needs so every individual in your network will matter. Similarly, real estate is usually a high-value purchase for most people. When taking such a risk they are more comfortable executing the deal through someone they know or someone they have found through a reliable reference. The first thing you need to do is to work on your interpersonal skills and then actively seek out opportunities where you can network with people. This could be joining your local chamber of commerce or flying to a specialized real estate event. As you start developing relationships, you will understand which kind of people are the best sources of business for you. Later, you can start focusing on that specific category of people.
Physical Marketing
Some realtors deal in international properties or even in properties that are in another part of the country. However, the bulk of real estate professionals chooses to focus on a specific city or even on a certain part of the city. This is because it is easier to study the market, it is easier to establish yourself as an expert in that region and it's more efficient to contain your operations to a specific area. A big part of this process is to market yourself through physical channels in the region that you want to focus on. If you are focusing on selling commercial property in a downtown area, then that is where you need to market yourself. Most people interested in buying property in that area will visit that space physically and see what is available. During this process, you can grab their attention by having good ads, banners, billboards, or any other marketing plan in place.
Physical marketing is still very important for two reasons. The first is that physical marketing has a very different impact from digital marketing. When someone sees a billboard with a product or service on it, it creates a positive impact. This is partly because we are so accustomed to looking at physical marketing material and partly because you need to have a really strong digital presence to have the same impact. The other reason is that a lot of people buying real estate are baby boomers and they love physical marketing. It's usually millennials and later generations that are more inclined to take action on digital ads.
Digital Presence
In the modern world where over 50% of the total work population is using the internet on a daily basis, being present online is a necessity, not a choice. Even if you were doing great just with local physical marketing, you would still be leaving a lot on the table if you weren't available online. For a lot of business owners, including service providers such as realtors, digital marketing is outside their scope of expertise.
It's a very learnable skill, but why waste time on something you can easily delegate. All successful companies prefer to hire a specialist for tasks that they can't do in-house. This not only saves them valuable time that they would be taking away from their core processes but it also ensures that they get far better results more quickly when they have professional handling that specific task. Marketing and digital marketing in a particular can also be quite technical when you are doing it at an advanced level. Hiring a professional will cost you some money but consider it an investment into your business rather than an expense.
Powerful Website
Digital marketing can mean a lot of different things. One thing that is important for any kind of business is a good quality website. No matter what you are selling or where you are selling it, a good website is almost as important as having a properly registered business. In the modern era when the internet is such an integral part of our lives, a good website acts as a stamp of quality and adds reliability to your brand name. Moreover, with the modern features provided by the team at OneKey MLS, you can drastically increase the functionality of your website. This way your website is not just a marketing tool but it is an asset that helps improve the customer experience for your clients.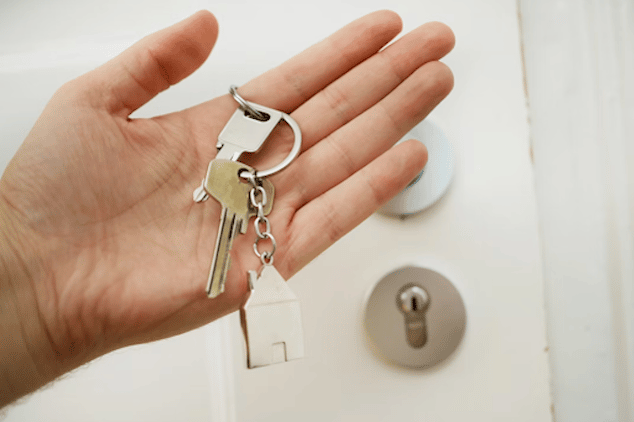 They can find all kinds of critical information about different properties through the MLS service which only makes your website more useful for them. At the same time, it will also improve your reputation as you become known as a business that is open, fair, transparent, and generous with sharing information. If you can get access to extremely high-quality information to list on your website you can even charge customers for access to this data. Similarly, if you have a huge influx of visitors to your website because you are such a valuable source of information, you can monetize this traffic in different ways. You could even start your own little marketplace on your website where people list assets and you get a commission when things are sold.
Social Networks
When you go online, or when you go into any market for that matter, it is important to know what the most profitable part of that market will be. For instance, on the internet you will notice that out of the billions of daily users, nearly 80% are online to visit social networks. Naturally, this means you will get the most bang for your buck if you are part of these social networks because they have the highest footfall. For realtors, it is helpful to look into directories and social networks that are dedicated to real estate trading. These platforms not only have a lot of people visiting them daily, but they have a very specialized audience. These are people specifically there to either buy, sell or rent a property, and that is exactly who you want to be marketing yourself to.
This way you save yourself the trouble of having to target your ads to a certain audience and spend time optimizing your ad spend. Even if it costs you a bit of money to get access to these directories and platforms it will be well worth it considering the quality of leads you will be able to generate. You will also save a lot of money in sales because you won't have to warm up these leads. They are going to be people already willing to buy.
Bigger Area
One of the easiest ways to expand your business is to start serving clients in a different region. This could be a different category of clients or it could be clients that are physically in a different area. For instance, if you specialize in rentals, you could look to start facilitating sales and purchases. If you only do residential, consider getting into commercial. If you are limited to one city, expand into the neighboring towns and cities. This will only put more options on your plate in terms of the properties that you can trade but it will also give you access to a wider customer base.
Other than the business strategy you also need to focus on yourself and your team. If you look at any successful realtor or developer, you will notice that they don't do everything on their own and that they are often the best at what they do in their market. Delegation is critical if you want to expand your operations from being a service provider to being a business. Proficiency is a natural requirement if you want to be handling the big deals and closing the major clients. No one wants to work with someone who can only offer standard quality. Especially when you start moving up to bigger deals, people are looking for nothing but the best quality in terms of service and business convenience. The more you can learn and the more you can invest in yourself in this regard the better it will be for your overall growth.