Renting a Campervan: The ins and outs of picking the right RV and what to keep in mind, from mileage, cost, space, luxury facilities for your getaway trip. 
We've all experienced it –– the sudden, overwhelming urge to disappear from our mundane lives, go full-on 'main character' and drive into the sunset in a campervan. I know I'm not alone! Although you can't necessarily turn your life 180 degrees around, we're still able to help you plan the perfect getaway retreat –– in a campervan. 
Funnily enough, although campervans are a staple sight in most camping venues, not many people know how to operate or plan for an adventure with one. If you're looking to experience an epic campervan getaway for the first time, we've got you covered! Scroll down more to find out useful tips and tricks on how to pick your companion from these campervan rental companies, and plan for your next adventure.
Getting Down To Business
The very first thing you need before you get started is a plan. You need to decide who you're going on the trip with, how far are you going to travel in your campervan, what type of activities you want to have during the trip and where you are going. These will help you narrow down the campervans you want amongst the vast selections out there. 
Different Types of Campervans
When you hear the word 'campervan', you might picture the retro Volkswagen bus –– a throwback to the good ole' seventies. Since then, there has been an explosion of campervans, with one for every kind of trip available. Let's explore all the different options and choose the ideal one for you.
Classic Campervans
This is the ultimate poster boy of campervans and is sure to bring back old nostalgic memories for every millennial. If you are not rushing to travel between destinations and would like a cozy and small campervan, this is it. Although classic campervans can accommodate up to four people, it is best suited for a trip for two if you're looking for larger luggage and walking space.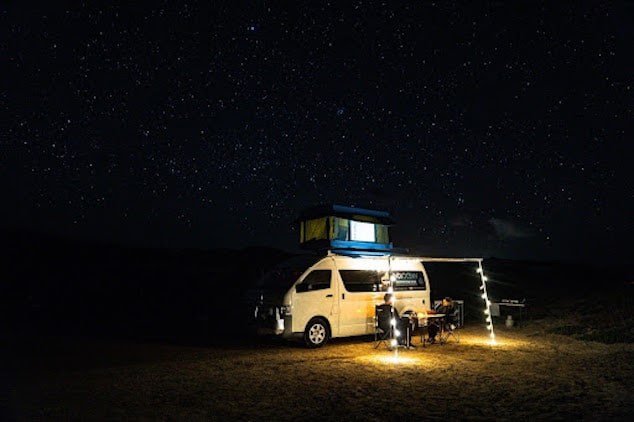 Such campervans have an expected top speed of 55 mph –– fast enough to get you to where you want to in time, but slow enough for you to lay back and enjoy the beautiful scenery. As much fun as you had growing up watching these campervans, you're bound to make your memories in them, too. 
Modern Conversions
You've probably seen these unique vans-turned-campervans around, specially tailor-made by specialists to accommodate a larger crowd than their counterparts. These campervans operate similar to large cars, which makes them durable, efficient, and reliable –– especially when traversing on long routes. They also run on diesel, which means that they are more fuel-efficient and emit less noise when driving. Plus, did I mention that they come in many sleek, modern designs too? We highly recommend this option for larger families or those who want to travel in large groups. 
Motorhomes
If you're planning on embarking on even longer distances or even to make it your home, you might want to check out motorhomes. Although they may not be as aesthetically pleasing compared to modern or classic campervans, motorhomes are the most spacious and comfortable option. 
Motorhomes are homes within a vehicle. This means that they come equipped with toilets, showers, kitchens, beds, and even a television set to keep you comfortable for long journeys.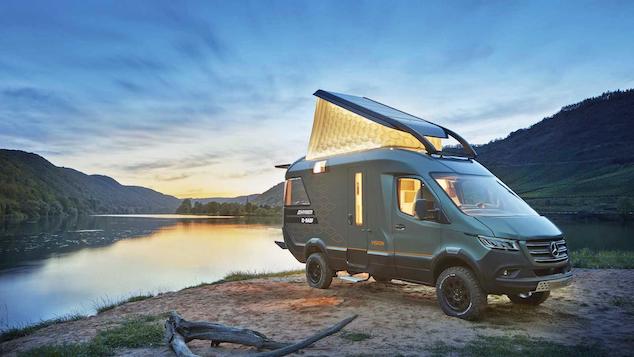 Although motorhomes can be troublesome to navigate on smaller roads, the cruise it gives on long and large roads in the countryside is unbeatable.
Housekeeping Matters
Now that we've gone through several common campervans, let's look at some factors to consider before settling on one.
Facilities
A good campervan should be able to double up as your house, even if it is only for a few days. In a campervan, you should have the basic stuff like a refrigerator, foldable beds, a sink, and a water tank. Although most of them come with built-in grills or stoves, we highly recommend purchasing your portable stove which would save you the trouble of buying your grill –– there's nothing more ambient than cooking outdoors beneath the breath of a million stars.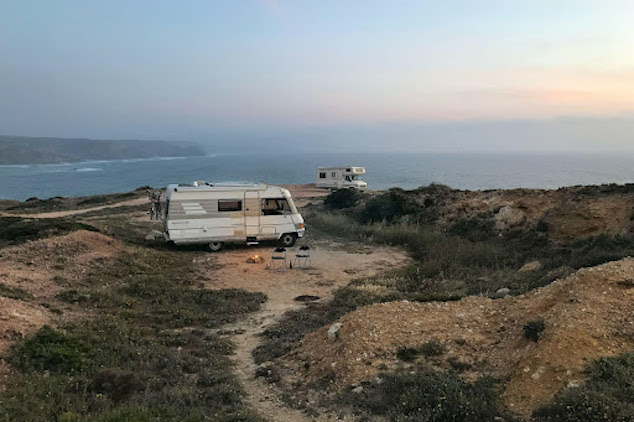 Almost all campervans will have portable toilets, but only a select larger few will contain washing facilities such as a laundry machine or a dishwasher. However, don't worry! You can always make pit stops at campsites to use the washing blocks provided there. 
Space
Be sure to get campervans with pop-top roofs for more comfort! They give you more space in your campervan especially when you're just chilling and relaxing! Also depending on the location of your trip, make sure your campervan is well heated and insulated if you're in colder climates, and well air-conditioned if you're in humid and hot places. 
Temperatures
During warmer climates, you might want to look for an air-conditioned campervan, or bring along portable cooling equipment just in case –- the last thing you want is to be sweating buckets throughout your trip. Alternatively, during colder climates, ensure that you have had gas or diesel heaters installed which can be used even without turning the van on. Do bring clothes that can keep you warm too as you would also want to keep yourself warm when you are not in your campervan! 
Luxury Items
Campervan rental companies should have already provided basic facilities, such as bedding, cooking equipment (cutlery, utensils, crockery), an outdoor table, and chairs. In some cases, you might even come across campervans that include DVD players, bike racks, roof racks, and even driveaway awnings. Moreover, pets can normally be accommodated at an additional charge. 
Having a well-equipped campervan means that you have more time to pamper yourself, such as packing clothes, snacks, books, and other personal items. Do remember to bring along fun items, such as a camera, board games, and sports equipment! 
Mileage
The distance you plan to drive will affect the rental price of your campervan. This is because certain rental companies charge you per mile, whilst others charge you based on a fixed mileage package. Hence, it's important to calculate the route you intend to take, and factor in extra mileage allowance in case of any emergency detours. After you calculate the average or expected distance you plan to drive, you can decide which option has more value for your money. It's up to you to decide if you'd go the distance for the price they offer!
Conclusion
You may have envisioned a perfect campervan getaway, but in reality, not everything turns out the way you have imagined it to be. It's important to remember that whether a situation turns out well or not depends on how well-prepared you are. As such, choosing the right campervan best suited to your needs is the first step in making your dreamy Hollywood-like getaway a reality! As you drive into the sunset, windows down, and good music blaring in your ears, we hope that our guide has played a part in achieving where you are today.