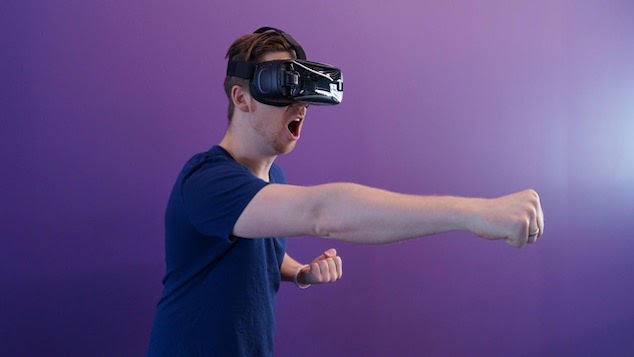 The Best VR Setups For Your Gaming Needs: Assessing different technology for virtual reality headsets and how well they accommodate for a variety of uses. 
Choosing a great VR headset is a slightly different process than with other pieces of tech. A VR headset has to fulfil more than a tech role. Being comfortable is paramount so a well-designed easy to use VR headset will always be best. Historically VR headsets have been time-consuming to use, that situation is starting to improve with better inside out tracking ability. Some of the latest headsets are doing away with the requirement for external room mounted sensors for tracking.
Oculus Quest 2 VR Headset
The Oculus Quest 2 is a great priced headset featuring Oculus Link tethering and improved graphics over the previous model. Its display LCD is per eye and comes in at 1832×1920 per eye which offers a great image for the price point. With the ability to provide up to 90Hz image refresh rate, with even higher 120Hz becoming available in some games. The Quest 2 is fast to set up with both hand tracking, as well as Inside-Out tracking. There is a drawback, however, one you may or may not mind. You will require a Facebook account to use your Oculus Quest 2 VR headset.
The Valve Index VR Headset
The Valve Index VR headset offers premium performance for a premium price. Boasting the best in class specification hardware, it is comfy and easy to wear. Currently, a 120Hz refresh rate, with 144Hz coming soon, a field of vision of 130 degrees offer a class-leading visual experience. This is backed up by superb sounds provided by near field speakers close to your ears. Comfy and made from high-quality materials this is a great VR headset, but it comes at a premium price.
HTC Vive Cosmos Elite VR Headset
The HTC Vive Cosmos Elite uses base stations for tracking accuracy. Combined with high-resolution displays, The HTC Vive Cosmos Elite improves upon the original HTC Vive Cosmos. With dual 1440×1700 displays running at 90 Hz this headset is capable of a great image.
The HP Reverb G2 VR Headset
The HP Reverb G2 Is a good headset for its price point. Coming capable of great images with the decent resolution provided by 2160×2160 displays and a refresh rate of 90Hz. Nicely above the range where the screen door effect can be troublesome. With features like a physical toggle for IPD located underneath the headset it offers an overall comfortable headset for VR gaming.
Although that is just a handful of the VR setups that are available, it just goes to show what is on the market and is proof that there is something for everyone. VR technology is ever-evolving with more games, apps and even VR adult content being regularly accessed by VR headset users.
The setup that you need for your own gaming needs will depend very much on what you are looking to access and what sort of gaming you want to enjoy, but as you have seen above there is plenty of choice so finding the perfect set-up shouldn't be too much of an issue.