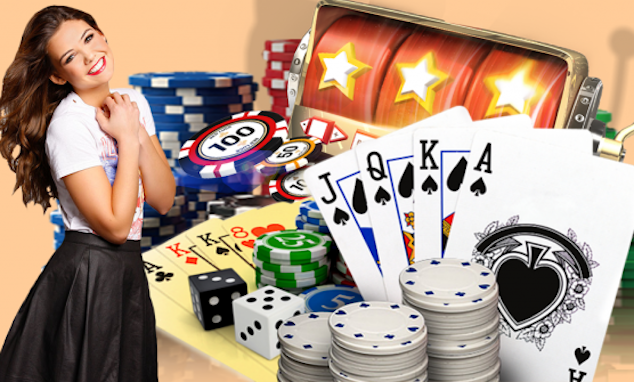 What to look for when choosing an online casino to play. Whether it's licensed, following state gambling laws, what type of games it has along with promotions offered.
Picking the ideal online casino isn't the easiest task in the world. There's a vast number of them vying for our attention, with new ones popping up all the time. Just two factors you should take into account when choosing a new online casino are the number of games available and the various promotions on offer. Here, we're going to explore some of the more important aspects of an online casino to bear in mind when finding a new one to play at.
   1. Licensed Casinos

This should be one of your top priorities, and in fact, possibly the biggest. A casino could offer some of the best promotions around and provide thousands of quality games from some of the top developers in the industry, but if it isn't associated with a reputable regulator, your money is at risk. There are also different laws for different countries, and even in different regions. In California, for example, there are specific gambling laws that must be followed. As long as you play at a licensed casino, however, you can feel confident that you're playing with a reputable operator.
Online casinos are required to adhere to certain rules and regulations in order to operate in certain markets. If a casino wants to target a European audience, for example, it will likely need to be licensed by the Malta Gaming Authority. And there's no way to operate in the UK without permission from the UK Gaming Commission (UKGC).
A regulator is important, as they hold an operator accountable. If a website is acting in bad faith, they will have their license taken away from them. And without a license, fewer players will be interested in playing there.
    2. Games

Of course, what you'll spend more time doing than anything else is playing games. We all love games, where traditional board games and table sports, console games, or slots. Whether RNG-powered games or live dealer games, there'll always be online players with an interest in trying out classic casino games. If you're interested in playing slots, you'll likely want to play at a casino with hundreds of slots or more. Some of the very best online casinos offer thousands of titles.
You should also take into account the type of games you want to play. If you enjoy blackjack, for example, you may find that one casino has far more variants over another that you're interested in. Or it might be that the website emphasises games from a particular developer that you like.
    3. Promotions

One of the first things you'll likely notice from online casinos is the generous offers being promoted. Often, you'll see a promotion that doubles the money you fund your account with on your first deposit. Or it might be a free spins offer. These casinos are keen to win your business, as they know that another casino will be around the corner trying to do the same.
One thing you'll want to look at with bonus offers are the wagering requirements. Look for operators that impose wagering requirements from 30x-40x. Anything over that isn't really acceptable.
There are other things you should bear in mind here as well. For example, make sure there's no maximum conversion as, as it limits how much of your bonus money can be converted into actual cash. Also, note which games contribute to the wagering requirements. Finally, keep tabs on maximum bets. If you go over a maximum stake per round, you'll be disqualified from the bonus.