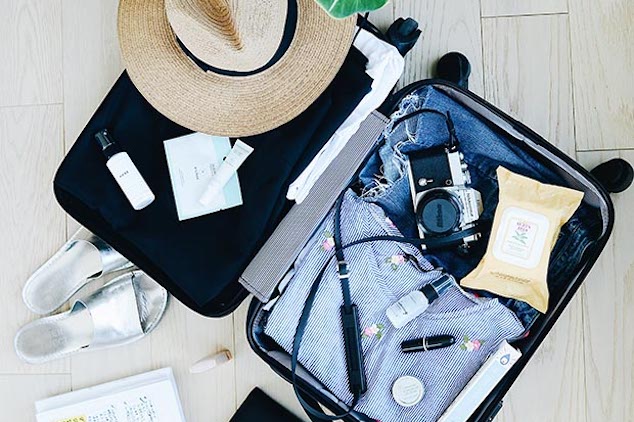 The Excitement & Anticipation Of Travelling Can Sometimes Distract From The Need To Pack Appropriately. This List Will Help You Pack The Essentials!
Travelling abroad is an exciting time, removing yourself from your comfort zone and taking in other cultures and experiences is definitely a great way to open your mind and look at life differently. If you want to make your time travelling a great success then planning is essential, and there no more crucial planning than what to take with you when you travel. If this is your first time, or you're just looking to see any items you have missed then you have come to the right place. Take a look at this list for to make your travel as comfortable as possible.
Clothes
This will probably be the top of your list too, but what clothes do I need to pack I hear you ask. Well, don't worry because here you will see a few of the items that make up the travel packing.
Make sure you pack something comfortable to travel in, for me it's the personalised sweater I got from Banana Moon, I know if I have this then I am going to be comfortable and any long journeys will be a little more bearable.
Don't get caught short, be sure you pack plenty as travel time between 2 destinations may take longer than your supply will last before you find washing facilities.
Be sure to take something waterproof as warmer climates are not exempt from rain, and the more tropical the destination gets the more likely is it that you are in for stormy weather. Keeping dry will be crucial to staying comfortable when on your travels.
      Electronics
When travelling your electronic devices are going to become invaluable to you, as they are likely to become your connection to the world back home your navigation device and a way to capture memories.
I imagine there are very few who travel without a smartphone these days and that's for good reason, you have a communication device meaning you are safe and can contact someone in case of an emergency.
If you are planning on making memories of your trip and your mobile phone doesn't do the trick, then taking a digital camera is a good choice.
If you are going to do some underwater adventures like snorkeling or scuba diving, we recommend investing in an underwater camera that can capture beautiful moments even under the ocean waves.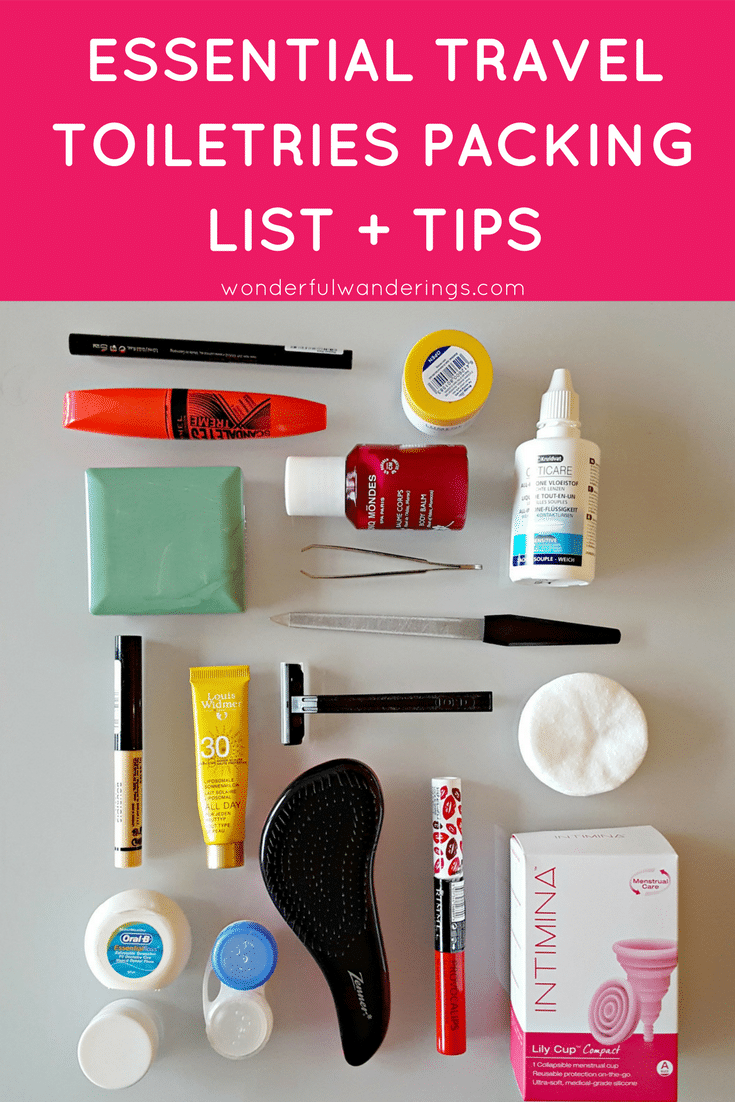 Toiletries
Being away from home it is always nice to have a little pamper time to help feel refreshed and ready for the next leg of your adventure.
Having a familiar shampoo and shower gel with you will make your trip more comfortable, because you may not have access to the most luxurious showers, but you know that you have your favourite shampoo and shower gel to comfort you.
If you are travelling to warmer more humid climates, then it is likely you will be dealing with creepy crawlies of all varieties. Make you have insect and repellent packed to keep the bugs at bay, and if that fails you can apply the bite cream for some sweet relief.
Money/Travel Documents
Leaving without money, passport and tickets won't see you travelling very far. Make sure you have these packed away safely and securely from the minute you leave, as this is literally your ticket home.
Make sure it is in date and not about to expire whilst you are on your travels.
Be sure to have a printed copy of your tickets as well as a digital copy as a backup.
I would advise using a travel card when abroad to avoid the need to carry excessive amounts of cash with you. If you are travelling to various locations where different currencies are used there is usually no need to convert your currency.
If you have a layover, or a couple of hours before check-in or after check-out at your Airbnb or hotel, consider using 
luggage storage.