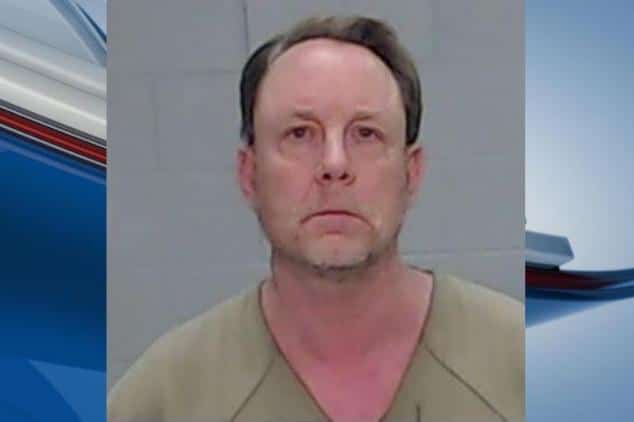 Midland College professor

William Goble

charged w/ road rage shooting murder after argument with Odessa, Florida neighbor turns deadly. Had previously been awarded for being knowledgeable and compassionate in the service of care.
A Florida college professor regarded as being a 'knowledgeable and compassionate' nurse has been charged with road rage murder after allegedly shooting and killing a man in a traffic dispute. 
William 'Cliff' Goble, 60, was charged with first-degree murder after police said he shot 50-year-old David Young in his driveway in a Odessa neighborhood on Friday. Goble a Midland College associate professor and registered nurse was charged with murder after his victim mortally succumbing to a single gunshot wound. 
Goble remained held in the Ector County jail on a $250,000 bond.
Previously lauded for inspiring patience, compassion and care: 
A member of Young's family refuted the police version of the argument between Goble and Young, leading to the victim's death CBS 7 reported.
Goble and Young were reportedly neighbors and Goble was upset that Young's son was riding a motorcycle through the neighborhood. Goble 'flashed' a gun at the son and when Young confronted Goble, the family member said that's when Goble shot Young.
Goble teaches health science courses at Midland College, which placed him on 'paid administrative leave, pending criminal investigation,' the Midland Reporter-Telegram reports.
In May 2012, Goble was awarded the "DAISY Award" honoring extraordinary nurses in the surgical unit at Midland Memorial Hospital, where he previously worked, per the DAISY Award website.
His nomination described an instance of him going above and beyond in encouraging a patient to keep his spirits high.
'Cliff was very attentive to my father after he came out of surgery. During the course of my father's stay, he was very encouraging. He kept telling my father not to lose his sense of humor and to keep his faith. He reminded us who was 'really in charge," the nomination read.