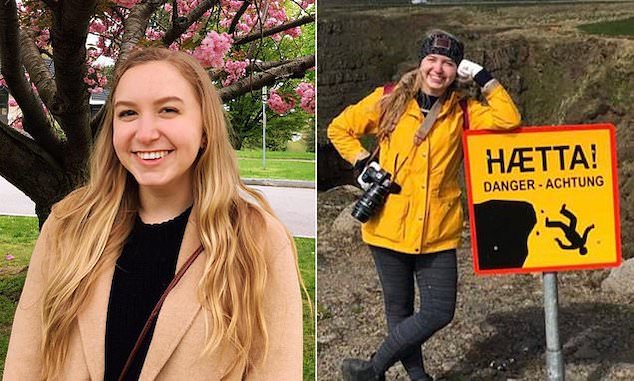 Katherine Vollmer Rochester NY woman falls to her death during Monday night hiking trip.

SUNY New Paltz student and friends got lost during trek.
A 20-year-old college student has died after getting lost during a hiking trip and plummeting 150 feet off a cliff in upstate New York.  
Katherine Vollmer and several classmates from SUNY New Paltz were exploring cement caves and trails in Kingston's Hasbrouck Park, Monday night, when they group struggled to find their bearings as they returned to their park cars.
The group had been walking along the edge of a cliff when Vollmer slipped, lost her footing and fell to her death at around 9.50pm, according to the Kingston Police Department.
Vollmer landed in an area that was 'only accessible by an experienced rope team', authorities said. 
Her body wasn't recovered until the next morning. 
The woman had suffered 'severe trauma from the fall' and was pronounced dead at the scene. 
Of note, the PoughKeepsie Journal reported the group's hiking trip had been 'unsanctioned'.
New Paltz President Donald Christian confirmed Vollmer's death in a statement on Tuesday.  
'We extend our deepest sympathy to Katherine's family and friends and to the students, faculty and staff who knew her,' Christian said.  
In his statement, Christian said Vollmer was a visual arts major who'd transferred to New Paltz in the fall from Monroe Community College.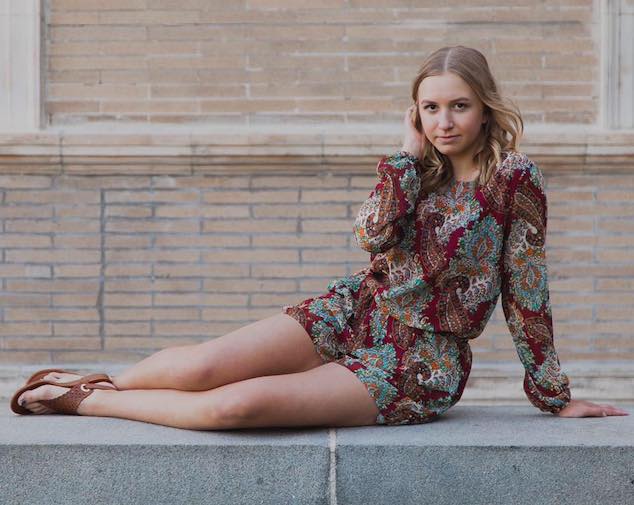 'I'm so glad I got to experience the most beautiful place I've ever seen with her.'
A regard of Vollmer's Facebook page shows her participating in previous hikes. 
Not immediately clear is how the group came to be lost and what degrees of safety and cautious standards the group had employed during their hike.
And then there were this tribute on social media too:
'I don't really have many words because it doesn't feel real that I have lost a sister and a best friend. Katherine was a light in everyone's life. She was smart, and witty, and sarcastic most of the time. I often noticed myself looking up to her even though she was my little sister.
6 months ago, we went on a trip together to Iceland. I'm so glad I got to experience the most beautiful place I've ever seen with her. It hurts to know there's so many other places she wanted to see but will never get to. She saw the world differently and was able to capture it through a camera. I'll look back on these beautiful pictures she took for the rest of my life.'