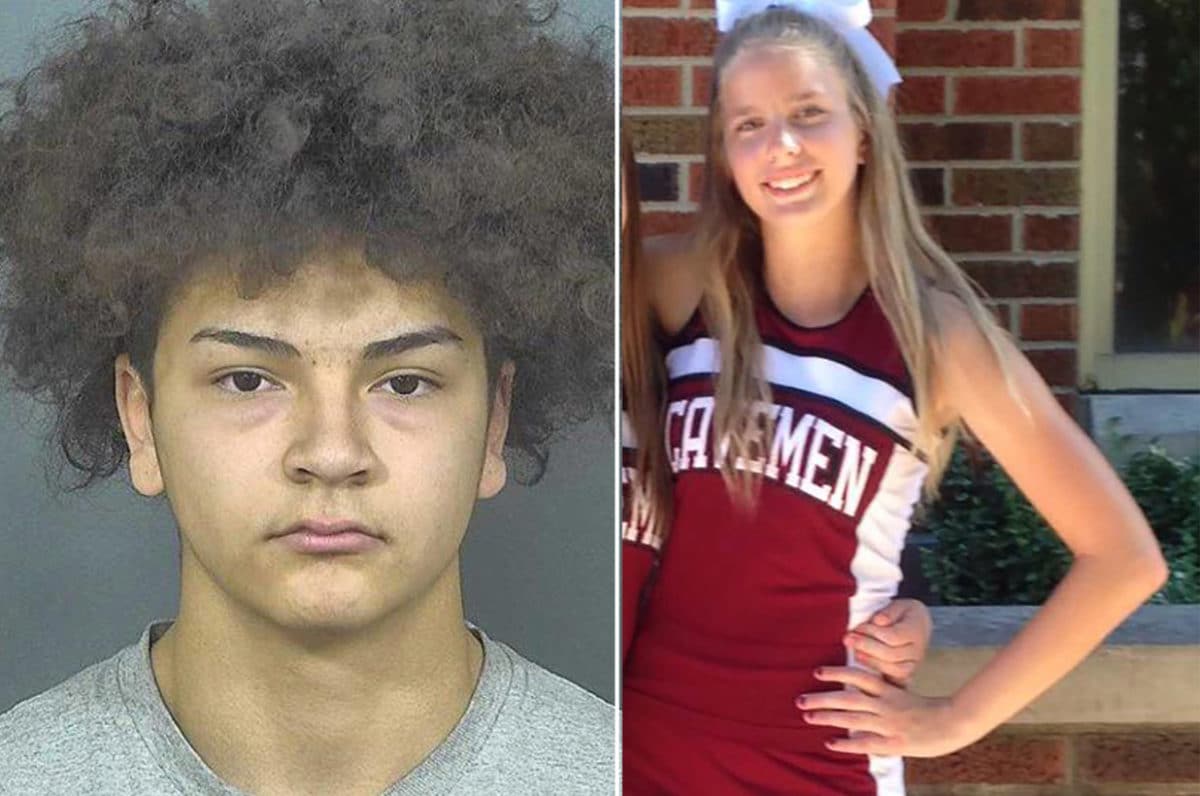 Aaron Trejo pleads guilty murder of Breana Rouhselang.

Mishwawaka High School football player murdered pregnant cheerleader girlfriend cause she waited too long to get an abortion.
A teenager in Indiana pleaded guilty Wednesday to killing his cheerleader girlfriend who had been pregnant with his child.
Aaron Trejo, 17, of Mishwawaka made the plea deal in connection with charges of murder and killing a fetus for the December 2018 slaying of 17-year-old Breana Rouhselang, WSBT-TV reports.
The teen who'd originally pled not guilty to charges of murder and feticide made an about turn in a bid not to face further charges.
The high school football player told police that the two had an argument about Rouhselang's pregnancy. Trejo believed she waited too long to tell him and it was too late for her to get an abortion.
'I took action … I took her life,' Trejo told South Bend Detective Gery Mullins, according to charging documents.
He also told police that he stuffed her body in a trash bag and placed it in a dumpster behind a restaurant after stabbing the girl to death. Following the murder, Trejo threw Rouhselang's phone and the murder weapon, a knife – into the river. 
The football player also said he had thought about killing his victim for a week prior to taking action.
'I stabbed her in the heart because I thought it would kill (her) quickly,' the teen told police.
Rouhselang was six months pregnant at the time of her death.
Rouhselang's father and stepmother were not even aware their daughter was pregnant.
As part of the plea deal, Trejo, who was to be tried as an adult agreed to waving his right to appeal a conviction and sentence.
Trejo faces up to 80 years in prison at his sentencing in January.