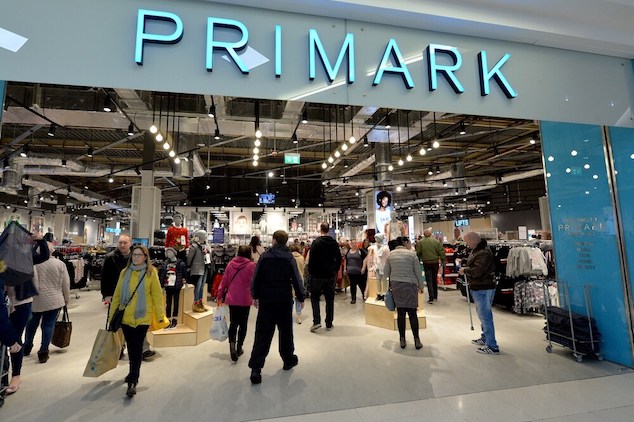 Are Online Retailer Surveys the new shopping give away? How Primark and other 'fast' retailers are expanding their marketing wares and wooing customers. 
Women love to shop at discounted prices. For this reason, they always look for chances to win gift cards, cash prizes, and other perks. That said, astute participants can earn incentives and rewards via online surveys and exclusive deals. Given the current competitive era, brands are becoming creative to acquiring new clients and have devised tempting marketing give-aways.
That said, here are how vendors are reaching out to would be customers and how shoppers are being wooed with cash prizes, gift cards, along with discount vouchers.
TellPrimark Survey
Primark, who started off as a European fast fashion retailer bills itself as a one-stop-shop for customers. Consumers can buy everything from clothing brands, cosmetics to homeware. Through the use of surveys offering prizes and discounts, ellprimark.co.uk encourages customers to give their feedback. Tellprimark Customer Satisfaction Survey for instance woos participating consumers with the chance to win between £1,000 and £1,500 per week.
After completing a short survey, shoppers are offered free cash prize to make purchases. Vendors as a stipulation for consumer participation require shoppers needing a sales receipt of latest shopping wares. The company then uses feedback to improve their services.
Nothing is off limits. If shoppers are not satisfied with the behavior of their sales agent, they are encouraged to share 'your experience honestly'. After recording feedback of customers, retailers and brands process the information and seek to bring necessary changes. To become a part of this survey, shoppers are asked to have basic English skills. Answers are to be written in plain languages instead of using complicated vocabulary.
Primark as part of its marketing strategy also offers gift cards to its customers. Shoppers are also encouraged to buy a gift card to give as a gift to be used at a specific Primark store. 
Smartphone Apps
Shopping vendors have also embraced smartphone apps which are increasingly being used as a proxy for cash shopping and other online purchases. Numerous apps are available for Apple and Android phones. By using these apps, shoppers are encouraged to participate and possibly win sweepstake entries, coupons, and gift cards. Some popular apps are Swagbucks, Checkout 51, Ibotta, Groupon Snap, etc.
The information used allows vendors to fine tune their marketing wares while reaching customers and increasing sales with the latest developments in app technology. According to online retailers, the apps make it easy for shoppers to increase monthly savings.
Users are encouraged to redeem online retailer gift cards or discount vouchers through these apps. As an added enticement, users are also offered the opportunity to earn money by referring the apps to friends. 
Cash-back Credit Cards
As an added advantage, shoppers can also use cash back to pay off the monthly balance of one's credit card. That said, users are advised if they are unable to manage the monthly balance of credit cards, to avoid this payment method given the chances of expensive debt and interest rate surcharges. 
For astute shoppers- the use of credit cards also allows them the chance to earn points for spending on each dollar. Based on the type of credit card, shoppers may receive two or more points of particular items, such as travel, groceries, gas, etc. Again users are advised to pay off the monthly balance at the right time to avoid unexpected charges. 
Shoppers are also encouraged to use referral credit to get free cash or discount vouchers. On each referral, shoppers quality to earn rewards or discounts. Some offers see shoppers receiving coupon codes offering discounts from 10 percent to 50 percent. A tempting offer to get consumers spending more and online retailer sales churning.