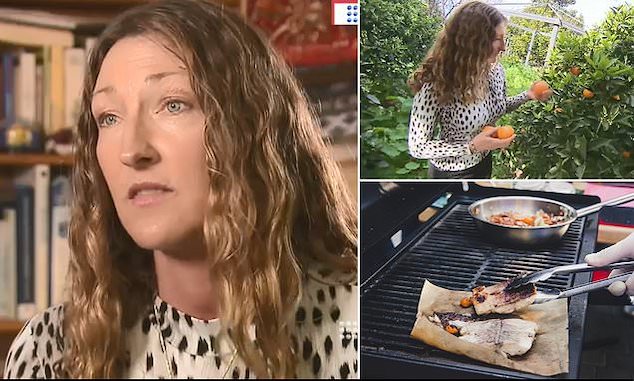 Cilla Carden Perth vegan vows to continue taking her neighbors to court over quality of life complaints, including the smell of fish and meat during bbq get-togethers. 
Shrimp on the barbie? Better ring on Cilla's door first and check in with her….
Also going viral is the saga of one Perth, Australia vegan who has found herself person non gratis after taking her neighbors to court after complaining (amongst other things) the smell of meat and fish coming from their barbecue (but how very Australian !).
Cilla Carden has been locked in a legal battle since last year with her neighbors, claiming that the odors have ruined her quality of life at her home in Perth, 9News reported.
'All I can smell is fish,' a chagrined Carden told the media outlet. 'I can't enjoy my back yard. I can't go out there.'
Which is to wonder if Carden can't enjoy her backyard, ought neighbors who've invested in property and their own presumption of quality of life be asked to shelf the Aussie bbq staple? Or better still tiptoe on their front feet when waking up in the middle of the night to use the loo?
How come no one complains when I mash my bananas in my porridge every morning? 
Not surprisingly Carden's complaint was thrown out of court earlier this year, leading her to file to appeal in the country's supreme court. 
The supreme court judge rejected the massage therapist's appeal in July and encouraged both parties to instead 'direct their considerable energy towards the resolution of their differences as best they can.'
Carden instead has vowed to continue the fight against her neighbors and return to court.
'It's been devastating. It's been turmoil,' Carden told 9News. 'It's been unrest. I haven't been able to sleep.'
Also unsettling the vegan are claims of cigarette smoke wafting into Carden's backyard, forcing her to relinquish use of the backyard. Also rattling the sleep deprived woman are the sound of next door neighbor's basketballs banging along the fence (forget flying cricket balls over the neighbor's fence during family outings of my youth). The kids have since been forbidden by their father from playing in the backyard. So much for youth.
Then again maybe Cilla can pack it all up and move too? Just a silly thought reckons me…
And then there were these sample comments on the web that made this author wonder. See what you think?
'I'd love to cook bbq every night. Steak, stir fry, sausages, onions. Simply all the meat we can eat. Love the smell of a good BBQ cooked right. I'd invite her and give her a different experience. Vegan products at times can be so dry and bland.'
'If i was her neighbors, I would bbq more & get all the surrounding neighbors to all bbq at the same time.'
'Cry everybody a fxxcking river you fatuous, virtue signaling cunt. Or move elsewhere'.