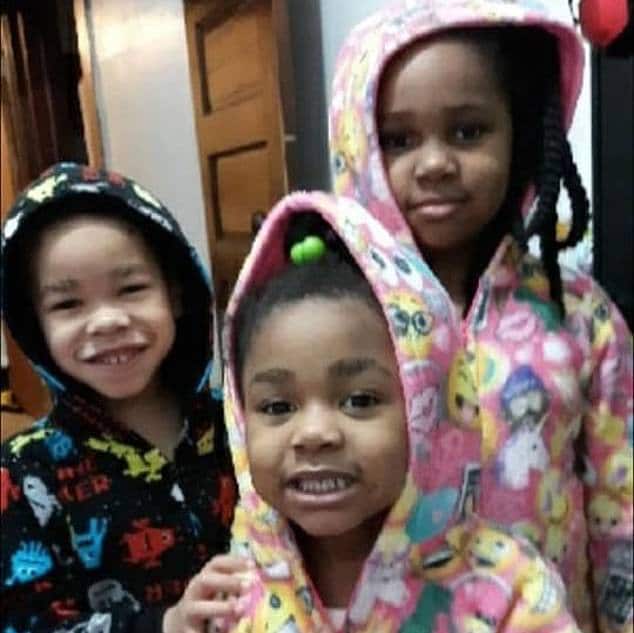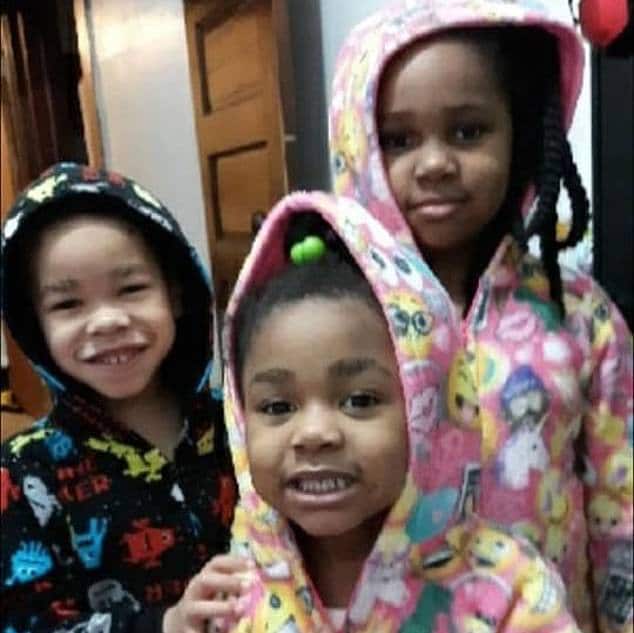 Luther Jones tragedy:

Lawrence Park Fire

volunteer firefighter loses three of his biological children at Erie, Harris Family Daycare center blaze while attending false alarm blocks away. 
A Pennsylvania father has lost four of his five children at an Erie daycare center after dropping them off earlier that day during a Sunday fire. At the time of the blaze- the father- a volunteer firefighter was battling a separate fire just blocks away, according to officials. A blaze that turned out to be a false alarm. 
Luther Jones' children were at the Harris Family Day Care in Erie overnight when the deadly fire ripped through the home at 1:15 a.m., according to Erie News Now.
Jones worked for neighboring Lawrence Park Fire Department and had been tasked with battling another call because locals crews were desperately trying to rescue his kids at the day care center. The dad had dropped off his kids at the day care center so he could go to work.
The Erie daycare blaze claimed the lives of at least five children- with two teens injured after jumping from the roof. The victims ranged in age from 8 months to 7 years, officials said.
DEADLY FIRE: 5 young children died in a fire in Erie, PA in a house that doubled as a daycare. We're now learning firefighters believe most or all of the deaths in the Sunday morning blaze were avoidable. Click this @abc27News link to read more: https://t.co/SA3ujDlSJZ pic.twitter.com/3flkgBnHth

— Christine McLarty (@ChristineABC27) August 12, 2019
In loving😢 memory of 8-year-old La'Myhia Jones, 6-year-old Luther Jones Jr., 4-year-old Ava Jones, and 9-month-old Jaydan Augustyniak. They passed away in a fire at their daycare in Erie Pennsylvania. pic.twitter.com/OlpP95P1h7

— CBS 21 News (@CBS21NEWS) August 12, 2019
Erie daycare blaze might not have been so bad had protocol been followed:
A post inspection following the Erie daycare blaze revealed 'There were a number of extension cords underneath a carpet and underneath the couch where the fire originated, so we're leaning toward over-loaded extension cords,'  according to Lawrence Park fire official – People reported.
The blaze might not have been so deadly had the home been equipped with more smoke detectors, Erie Fire Chief Guy Santone told CNN. Only one was found in the attic of the home.
'If there were the proper amount of smoke detectors in this structure, then most, if not all, would have survived,' Santone said during a press brief.
Lawrence Park Volunteer Fire Department Chief Joe Crotty called it 'unthinkable,' telling NBC, 'It's really beyond comprehension.'
'Organizationally and individually, we are heartbroken by the recent tragic fire in the City of Erie. We are grieving deeply as this has affected one of our members,' the department posted on Facebook.
Adding, 'We offer our heartfelt thanks to the Erie Firefighters and all units on scene for their heroic efforts.'
It remained unclear how or why the facility only had one smoke detector and the last time fire officials ran a check.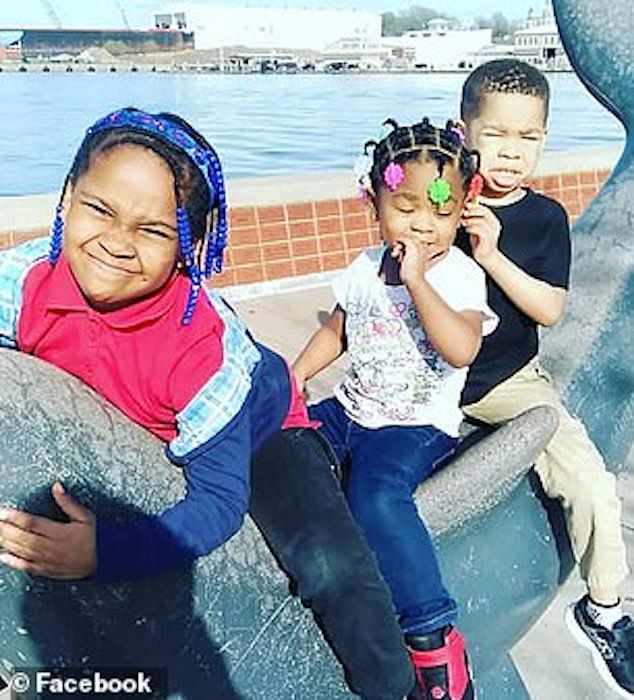 Harris Family Day Care: 'We teach kids age-appropriate skills.'
'I'm just so hurt my babies are gone,' the deceased children's mother, Shevona Overton, told Erie News Now. 'I love them dearly. I just hurt inside knowing that my kids were fighting and hurting in that fire. Every minute, I feel the same pain.'
Overton identified the children, two boys and two girls, as La'Myhia Jones, 8; Luther Jones Jr., 6; Ava Jones, 4; and Jaydan Augustyniak, 9 months.
It is believed the volunteer firefighter was the father of three of the four siblings that perished.
The children's grandmother, told the Erie Times-News that the children were staying at the day care because their parents were working overnight.
Lawrence Park fire officials have set up a fund for Jones, who has five other children.
Of note- the owner of the Erie daycare facility, Elaine Harris, suffered burns while trying to escape the building and was then injured in a car crash after leaving the location. The woman remained hospitalized and unable to respond to media overture for comment.
According to its website, Harris Family Day Care is a 24-hour childcare service facility that teaches 'kids age-appropriate skills.'
It remained unclear- what charges- if any, the Erie daycare owner may now face.
What we have, instead, is a couple of systemic problems combining into the truly worst case scenario. First, the inspection: "Records show that Harris Family Daycare was last inspected for a license renewal in December 2018 and found to be compliant…" (3/7)

— Elliot Haspel (@ehaspel) August 12, 2019