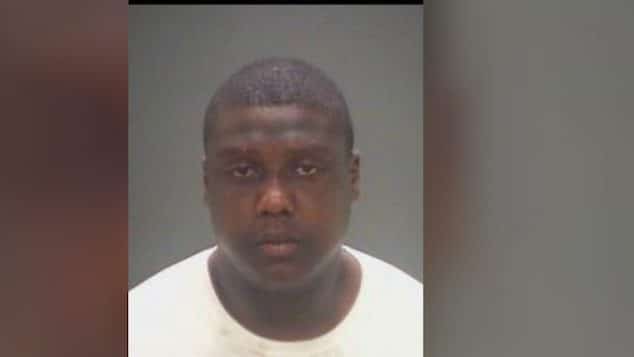 Armond Johnson charged in quadruple slaying in Cleveland's Slavic Village after killing his ex girlfriend, two children, including his own 6 year old son and a neighbor. 
A man with a history of domestic violence has been charged with the murders of four people in Cleveland's Slavic Village.
Armond Johnson, 26, upon his arrest on Tuesday was booked with four counts of aggravated murders- with the suspect alleged to have killed two adults and two children, including his own 6 year old son.
During a press conference, Cleveland Police Chief Calvin Williams said the suspect killed a woman, two children — including one of his own — and then fatally shot a neighbor who happened to be in the area.
Fox8Cleveland identified the victims as David Cousin Jr., 35; Takeyra Collins, 25; Armond Johnson. Jr., 6; and Aubree Stone, 2.
Chief Williams said the two adult victims were shot multiple times while the two children died of smoke inhalation from a fire Johnson set to the residence upon fleeing the crime scene.
The six year old female victim was identified as the two year old boy's sister, with Collins- the children's mother. The 35 year old male victim was identified as a neighbor who was shot dead after coming into the crime scene.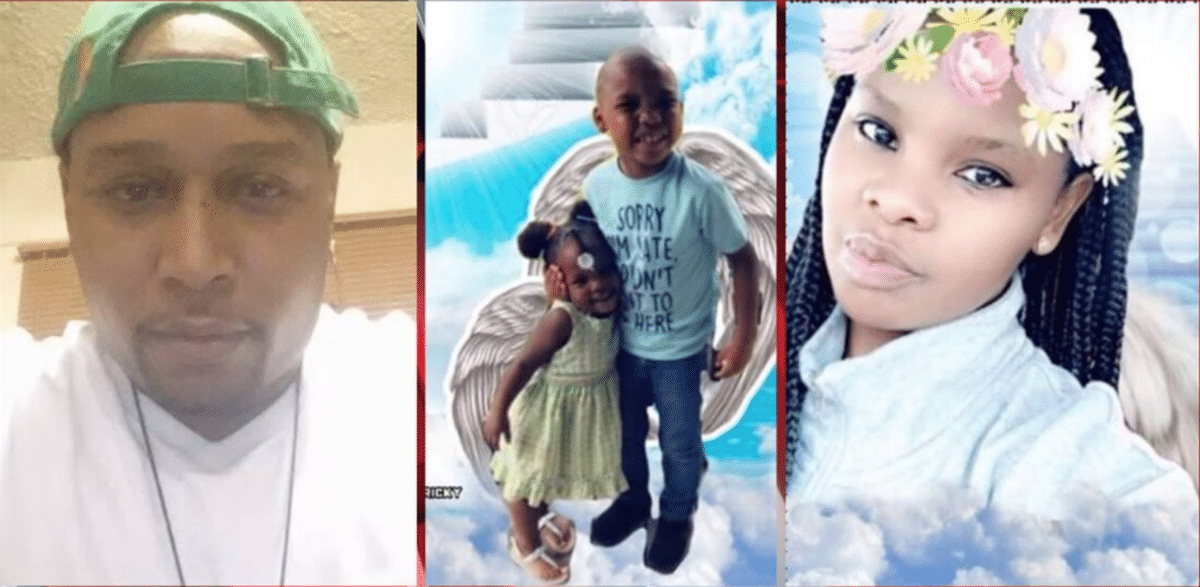 Multiple bodies found at house near field where man was shot dead in Cleveland's Slavic Village neighborhood. Reporter Jane Morice is at the scene, giving you the latest information. WATCH LIVE HERE: https://t.co/g7BYFcsX4w pic.twitter.com/UCxbDCP8gJ

— clevelanddotcom (@clevelanddotcom) July 9, 2019
Slavic Village murder suspect had history of prior criminal offenses including domestic violence against female adult victim:
Notice of the slayings occurred after Cleveland police responded to East 63rd st circa 8am Tuesday morning following reports of a man down in a field. Officers found the body of a man who had been shot.
Collins worked as a house cleaner and raised her children, family members said according to cleveland.com.
Police working on a tip went to a nearby home and smelled smoke, so they forced their way inside and found Collins and the two children dead
CNN reported
.
'We hope and pray this person never sees the light of day again,' said Chief Williams during a press conference.
Cleveland police officers arrested Johnson at the crime scene Tuesday, after he showed up to join grieving family members.
Officers took him into custody on a warrant stemming from an armed robbery that happened March 20, just one day after he was released from prison in yet another criminal case.
The murders come just four months after Johnson was released from prison on March 2. He'd served four years on felonious assault and drug trafficking charges.
According to papers filed in Cleveland Municipal Court, Johnson is currently facing a robbery charge from March and a domestic violence charge from December 2013. Collins is listed as the victim in that case- she was described as the suspect's ex girlfriend.
Johnson is scheduled to appear in court at 8:30 a.m. on Friday. Authorities have yet to say what motivated the shootings.
Kids with the Boys and Girls Club of Cleveland walk with a sign in memory of Armond Johnson Jr. who was one of four killed on E. 63rd in Cleveland. Johnson was a member of the club. @wkyc pic.twitter.com/CljTP47JH7

— Amani Abraham (@AmaniAbraham) July 11, 2019