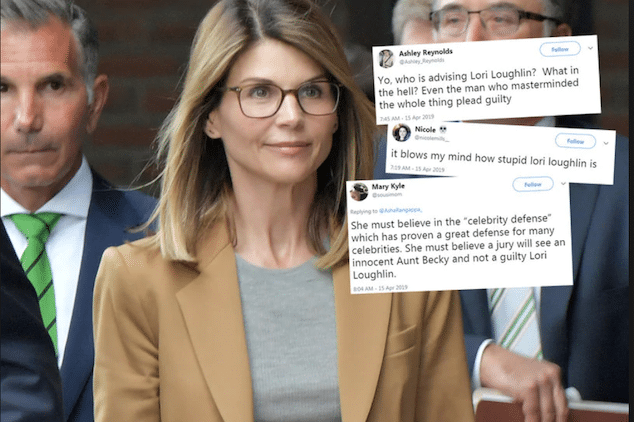 Latest Scandals 2019: News events that made for some of the most riveting gossip, revelations, reactions and re assessment of culture and society at large. 
There are plenty of entertaining things out there in the world. Of course, some of them are more exciting than others. If you're a fan of celebrities and celebrity news, there is a good chance that you love scandals as well. Who doesn't? It is nice to see a celebrity get wrapped up in something scandalous or criminal. Every single year, there are hundreds of scandals to enjoy. Below, you're going to learn more about some of the hottest scandals of recent months.
College Admission Scandal
First and foremost, you should take the time to learn about the college admission scandal. There is a good chance that you've already heard about it. If not, you've probably already figured that celebrities paid to get their children into top colleges. Well, this scandal proves that it is actually true.
A whole handful of celebrities have been caught paying for admission to college. Just this week, a sentence was handed down in the case. The sailing coach at the Stanford University was sentenced to one day in prison. Prosecutors wanted Vandemoer to spend a lot more time in jail. Unfortunately, their hopes were squashed by the judge.
Meanwhile, 19 other defendants have already admitted to conspiring to subvert the conventional admission process. Felicity Huffman has already pleaded guilty in the case. Meanwhile, Lori Loughlin and her husband have both pleaded not guilty. Celebrity news fan will definitely want to keep an eye out on this scandal. Once the trial gets started, things should get really interesting.
My PMQ today asking Theresa May to reconsider her view that those infected and affected by the NHS Infected Blood scandal should wait years more until the @bloodinquiry concludes for full compensation. See https://t.co/8NvGUBBfZS and https://t.co/Q7Jt8mq3dc for more information. pic.twitter.com/fKjq1j8pWz

— Diana Johnson (@DianaJohnsonMP) June 19, 2019
NHS Blood Scandal
Meanwhile, the United Kingdom is dealing with a scandal of its own. Earlier this year, it was revealed that the agency had actually infected more than 30,000 people with contaminated blood. This is the worst treatment disaster in the entire history of the NHS. That is definitely going to give the agency a big black eye. A public inquiry has been started. So, what happened? Well, it was announced that during the 1970s and 80s, people with bleeding disorders were actually given blood that was infected with HIV and certain hepatitis viruses.
The new treatment was supposed to make their lives better. Unfortunately, it did not work. These individuals faced numerous setbacks and their conditions never improved. It is estimated that roughly 5,000 individuals were infected. Meanwhile, 3,000 have died. Some sources claim that as many as 30,000 were impacted in one way or another. There is a good chance that the NHS will be paying out big settlements in the near future.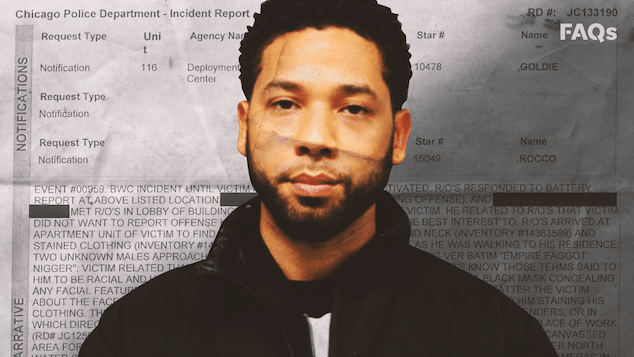 Jussie Smollett Scandal
The Jussie Smollett scandal is definitely one of the most interesting of recent years. Well, Smollett is an actor. He is best known for his time on Empire. Just recently, Smollett was attacked in a hate crime. Thankfully, Smollett wasn't playing poker online that day. If he had, there is a good chance he would have lost it all.
Smollett was attacked by two individual. He claimed that they hurled racist and homophobic slurs against him. After the attack, it was revealed that Smollett had actually paid the two men to attack him. And, they were African American as well. Ultimately, Smollett was charged with several crimes.
However, the charges were dropped and people were very upset. Nevertheless, Smollett is now back on the streets. He got off free without any big hiccups whatsoever. The only downside for Smollett is that it might have ruined his career.
Facebook usage has collapsed since scandals, data shows https://t.co/jDIj8WhfCu

— The Guardian (@guardian) June 20, 2019
Facebook's Latest Privacy Scandal
You have no doubt heard about Facebook unless you have been living under a rock for the past couple of decades. Facebook is certainly known for being the first of many and making their mark. There is no denying that they made their mark on the social media world. Well, it looks like Facebook has left another mark with its latest privacy scandal. It seems that the empire is being accused of sharing technology with companies like Microsoft, Netflix, and Spotify. It was suggested that Facebook gave these companies access to user's data without their consent.
Unfortunately, this is just one of the many strings of back luck that Facebook has been involved in over the last couple of months. Not too long ago they suffered multiple outages along with revelations that they introduced a bug into their platform that affected around 6.8 million users. This bug was specifically designed to give third-party apps access to members photos.