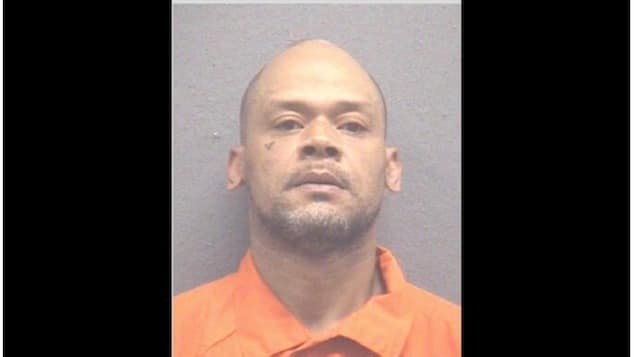 Muskegon Heights, Michigan man, Vashon Flowers charged in the shooting murder of wife, 

Jamie Thomas-Flowers after fight over cigarette smoking.
A Michigan man has been charged with murder after fatally shooting his wife in the chest after the two had an argument over cigarette smoking.
Vashon Flowers, 46, allegedly shot Jamie Thomas-Flowers inside their Muskegon Heights home at about 6:30 a.m. on Sunday following an argument that took place when the husband earlier that morning coming home with cigarettes, according to Muskegon Heights Police.
The couple had recently quit smoking, but Vashon arrived at the residence and said he wanted to smoke while drinking, despite the pair previously coming to an agreement over the negative health aspects of smoking.
Police were called whereby the couple were separated.
Yes kids, you know where this one is going ….
Infuriated, Vashon gathered some clothes and left the residence only to return several hours later.
Vashon Flowers returns and shoots wife four times in the chest: 
Upon his return, circa 6.30 am Sunday morning, Flowers is alleged to have kicked in the door and shot his wife four times in the chest before running away, according to the detroitnews. The husband later surrendered to cops that evening. 
During his Monday morning arraignment, in addition to the murder charge, Flowers was also charged as a four time habitual offender due to prior felony convictions.
Muskegon County District Judge Raymond Kostrzewa denied Flowers bail. 
Flowers is scheduled to be back in court for a preliminary examination on June 3.
Muskegon Heights man charged with open murder. 46-year old Vashon Flowers held without bond for shooting death of his wife Jamie Thomas-Flowers. Sunday's homicide was the first in Muskegon County this year. More in the news tonight. @wzzm13 pic.twitter.com/92LJ1UTXB8

— Jon Mills (@JonMills20) May 20, 2019