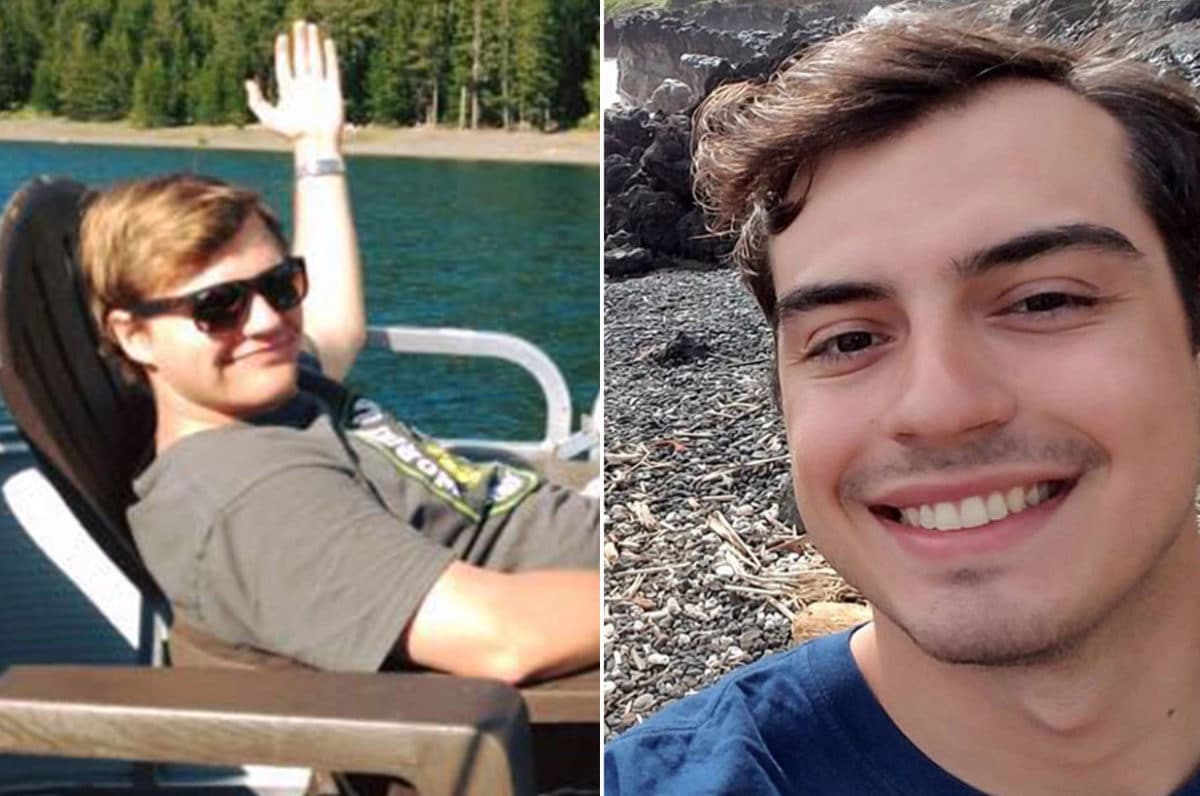 Texas State University murder suicide: 

Matthew Pfluger shoots close friend and roommate Connor Shannon dead before killing self. 
The bodies of two Texas State University students have been found dead close to campus in what authorities describe as a murder-suicide.
Matthew Pfluger and Connor Shannon, both 24, were close pals and roommates at the San Marcos residence, where a friend discovered their bodies around 9:30 a.m. Sunday, KEYE reported.
Investigators believe Pfluger shot Shannon multiple times inside the home Sunday morning, circa 9.30am before attempting to kill himself with a knife. He then went into the back yard and shot himself in the head, police said.
Authorities haven't released a motive.
Pfluger and Shannon were described as the people living at the property and had been renting it for around one year. Prior to enrolling at Texas State, the two 'close friends' had graduated from Lake Travis High School in 2013.
Shannon, a junior studying electrical engineering at Texas State University, was described as non-confrontational by friends.
Following this weekend's murder suicide, friends took to social media to pay tribute to the college buddies.
'Connor Shannon you always had my back and knew how to brighten anyone's day!' Cheyenne Brazier posted on Facebook. 'You always saw the good in everyone! You were my best friend and I love you so much! RIP you sweet soul!'
Brazier also said Pfluger was 'like a big brother' and her 'heart was heavy' after news broke of the pair's deaths.
'Matthew Pfluger you were one of my first friends when my family and I first moved to Austin,' Brazier wrote. 'You could make anyone laugh and were always such a goofball!'
'Connor was a friend who you could always count on to make you happy, smile and laugh,' friend, Erica Gauthier posted. 'Just a genuine, sweet, caring soul that you would gravitate to. That saying that, 'Only the good die young' has never been more true. He will be missed so much.'
In a statement obtained by KXAN, Shannon's family described him as a guy 'with a big smile and a bigger heart.'
They added: 'The perfect combination of kind, goofy, and intelligent, he was a joy to every person that had the opportunity to spend time with him. 
'He was the life of the party, and every room was brighter when he walked in the door. In his free time, Connor enjoyed watching sports, hunting, fishing, and playing video games.
Authorities continue to investigate.