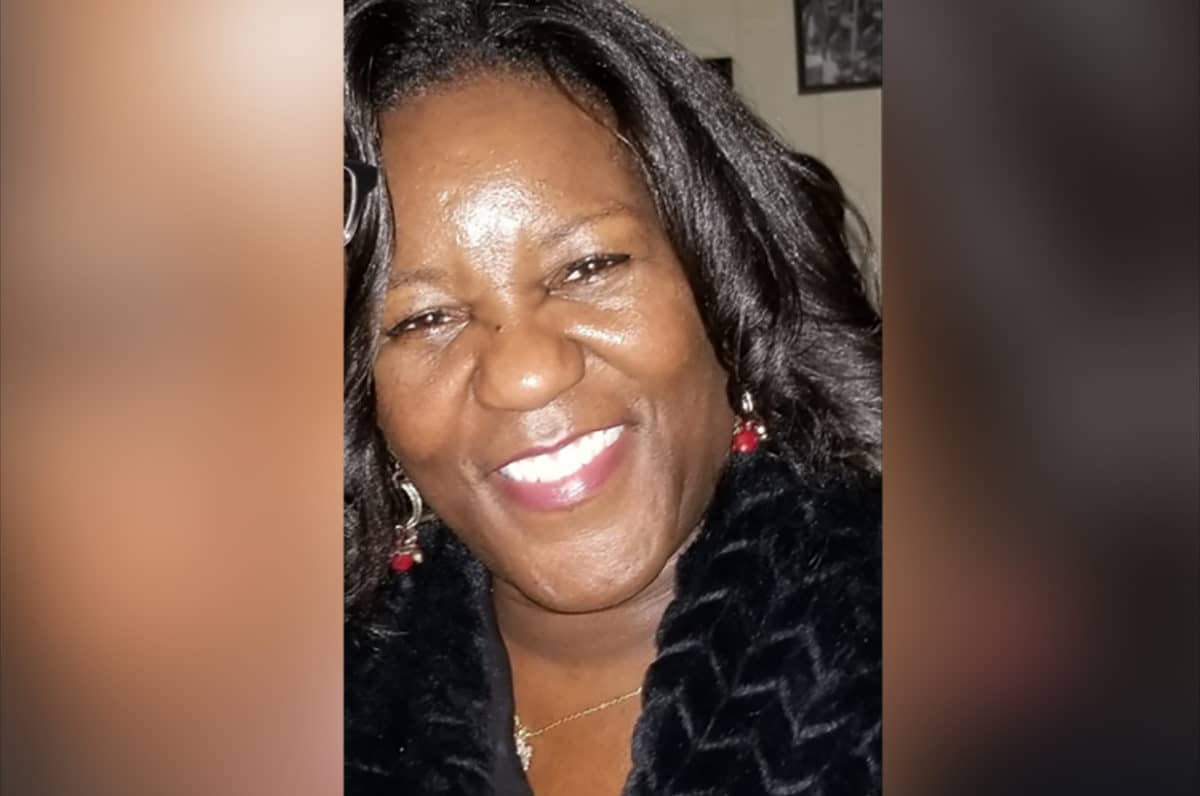 Jacqueline Smith husband, Keith & daughter, Valeria charged in mom's murder after the pair accused Baltimore panhandler in her slaying. 
A Maryland man and his stepdaughter have been arrested as they sought to escape into Mexico after blaming a panhandler in the killing of the woman's mother last year. 
Keith Tyrone Smith, 52, and his daughter Valeria Shavon Smith, 28, were taken into custody after attempting to flee the country only to be apprehended by Texas State Police in Harlingen, near the border of Mexico. Both have been charged with first-degree murder, police said.
Keith Smith's wife, 54-year-old Jacquelyn Smith, was found stabbed to death on Dec. 1, 2018. Smith had told police that his wife- an engineer from Harford County – was stabbed to death after giving money to a panhandler in East Baltimore.
At the time, the husband said a female panhandler had been asking for money alongside their vehicle to feed her baby daughter when his wife was attacked according to previous reports.
Come Sunday, following the pair's arrest, police alleged that is was Smith and his stepdaughter – not the panhandler – who were responsible for his wife's death.
'The information and evidence points it wasn't a panhandler,' Baltimore Police Commissioner Michael Harrison told reporters on Sunday.
Harrison went on to say how the 'concocted story' took advantage of negative perceptions of Baltimore crime, panhandling and credited detectives for their work in solving the crime.
#WJZ will be on in minutes.
Police release mugshots of Keith Smith and his daughter Valeria Smith. They are charged with the murder of Keith's wife. @wjz pic.twitter.com/S3aNtPwVXV

— Avajoye Burnett (@AvajoyeWJZ) March 4, 2019
Jacqueline Smith murder cover up:
Smith's family reportedly became suspicious after investigators began asking questions about him, The Baltimore Sun reported. A family member said Smith had told the family he was moving to Florida and left Baltimore in mid-February.
A spokesman for the Texas Department of Public Safety highway said the department had received information on Smith and his vehicle. A Texas state trooper spotted Smith and his stepdaughter leaving a grocery store parking lot in a rental car around 10 a.m. and arrested them on warrants from Baltimore.
Smith and his stepdaughter were reportedly taken into custody without incident and were being held at the Cameron County jail as of Sunday evening.
Following his wife's death, Keith Smith and Valeria gave numerous media interviews while lobbying the city to pass legislation to ban panhandling at city intersections. He said he wanted the law to be named for his wife.
Not immediately understood is what motivated Smith and the stepdaughter in taking Jacquelyn Smith's life.
This is a portion of the media interview in December with Keith Smith and Valeria Smith. Both now charged with 1 degree murder in the death of Jacqueline Smith, his wife and her stepmother.They blamed the murder on panhandlers. Both arrested in Texas near Mexican Border. pic.twitter.com/ZWGscGrUbB

— Barry Simms (@BarrySimmsWBAL) March 3, 2019