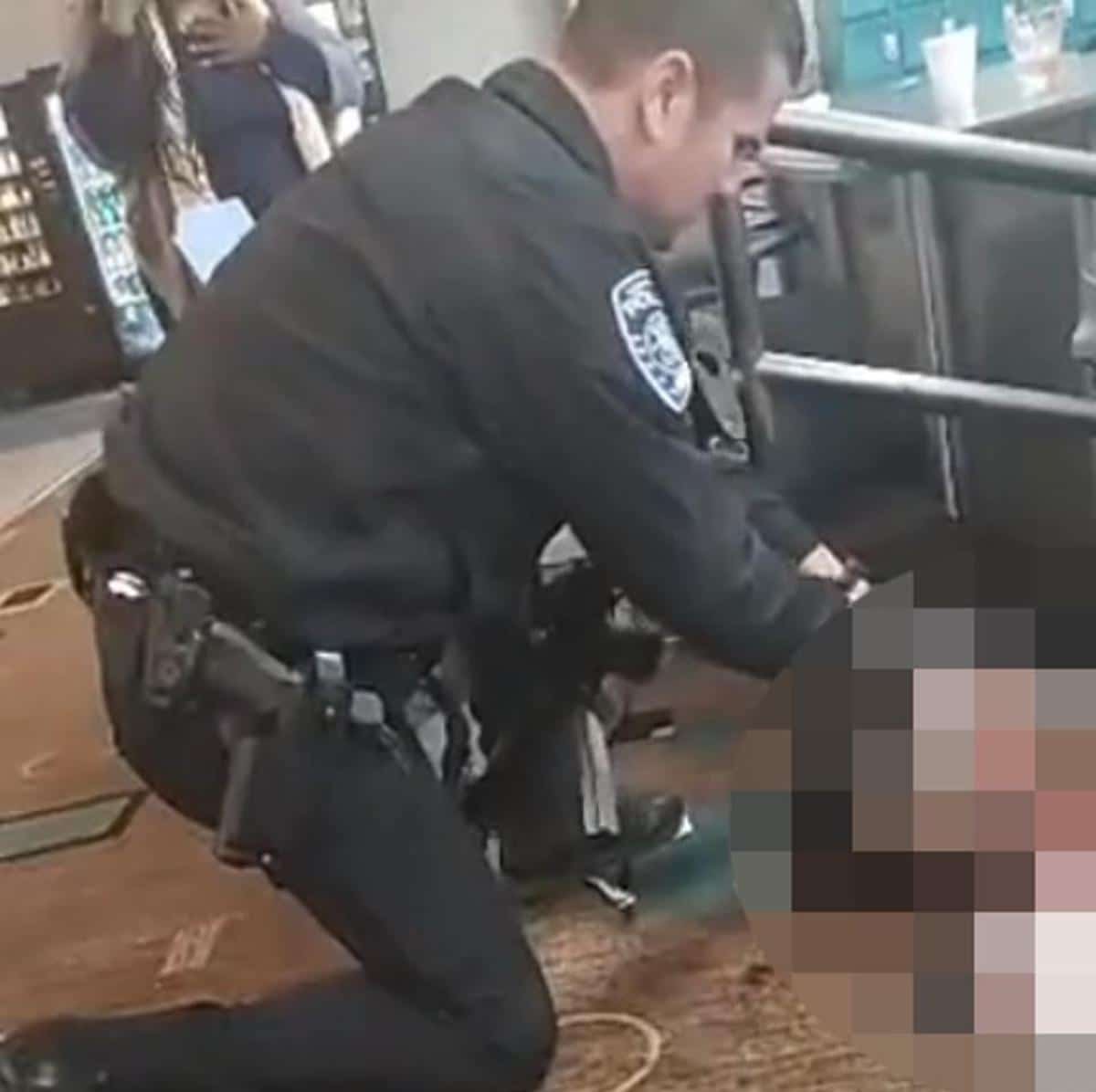 Torrance Gable House Bowl shooting; Birthday party argument leads to three men shot dead, four others. No arrests, no suspects. 
Three men have been killed and four others wounded after a shooting at a bowling alley in Southern California. 
Shots rang out at about 11.54pm on Friday after a brawl between patrons at the Gable House Bowl in Torrance, witnesses said.
Investigators with the Torrance Police Department secured the scene and were working to identify the suspect or suspects, police said. 
To date the identities of the deceased and injured have not yet been released. It was not immediate clear whether there was just one or multiple shooters. 
No arrests were made.
Torrance police told of two people being taken to a local hospital for their injuries, while two others sought their own medical treatment.  
Following the shooting, social media commentators posted of mayhem inside the bowling alley, including throwing up along with relatives screaming.
Of disconcert was a video showing a male victim lying covered in blood on the ground while a female kneels next to him. 
Screaming can be heard in the background while an officer cuts a blood-soaked shirt from the motionless man as the woman pleads for help.
'You have to get an ambulance now! I'm holding it, I'm putting pressure' the woman is heard screaming.
'I know! I know!' the officer responds. 'I don't have an ambulance. I'm trying ok?'
'Call his f**king baby momma please!' the woman continues. 'You have to apply pressure!'
Torrance bowling alley shooting victims identified by family members.
Video: At least three killed and four others wounded in a shooting at a bowling alley in the Los Angeles suburb of Torrance https://t.co/L9xFqyTA9q pic.twitter.com/sC6pyigtjH

— CGTN (@CGTNOfficial) January 5, 2019
Torrance Gable House Bowl shooting; Birthday party argument devolves into bloodbath
LA Times journalist at the scene, Ruben Vives, reported seeing a man with bandages to his back, with his t-shirt torn and covered in blood.
He tweeted: 'Brandon Tyre, 31, said he was inside celebrating a friend's birthday, bowling when a fight broke out and then he heard gun shots. When he looked, his brother had been shot in the chest. He's waiting to hear what happened to his brother who remains inside the Gable House Bowl.'
Patron, Jesus Perez was inside the venue at the time. He told the latimes that there had been a 'big fight' prior to the incident and he heard about four gunshots.
'We just ran right into the bar and took cover. All we heard was just, like two people got shot,' Perez said.
Perez told of sheltering for about 15 minutes before a security guard escorted him outside via the back exit. 
Other witnesses also reported seeing a fight between customers just prior to the shooting. Whether or not this confrontation was the cause of the shooting has not been confirmed. 
'Bowlers were diving under the benches,'
witness,
Dana Scott
, told
RMG News
.
'The people that were still bowling on the lanes were on the floors, underneath the seats, behind the benches.'
'People were looking for their parents, because this is a family league. You've got mothers, fathers, sons, daughters, everybody's friends in that league,' she said.
Wes Hamad, 29, told NBC4I that he was at the bowling alley with his 13-year-old niece and cousin when they witnessed a 'huge fight' that descended into 'complete chaos'.
Hamad told the news outlet that the fight blocked the entrance of the venue. 
'I grabbed my niece and started running towards the far end of the bowling alley,' he said. 'As we were running, we heard 15 shots.'
Hamad said he'd never witnessed any violence at the venue in the past, while conceding he'd stopped going for a while because he heard someone with a gun was recently seen there.
Gable House is described on its website as a gaming venue that offers bowling, laser tag and a full arcade. The outlet is open until 3 a.m. on Saturday mornings. The complex also offers laser tag and a bar, its website says.
Torrance, California, is a coastal city about 20 miles from Los Angeles.
A February, 2018 report via the Guardian revealed there being 1,624 mass shootings in 1,870 days (four or more shot at). The report noted Americans owning an estimated 265m guns, more than one gun for every adult. Mass shootings are predicted to happen nine out of every 10 days on average
Welcome to a brave new America.
Early reports are 3 dead and 4 injured in the Gable House Bowl shooting in Torrance @DailyBreezeNews @ocregister pic.twitter.com/O6QzwgXa0k

— Scott Varley (@VarleyPhoto) January 5, 2019
My heart breaks for the victims of the shooting in Torrance and their loved ones. Thank you to the law enforcement & first responders on the scene. We must do more to address gun violence. Americans should be able to go to a bowling alley and be safe.

— Kamala Harris (@SenKamalaHarris) January 5, 2019