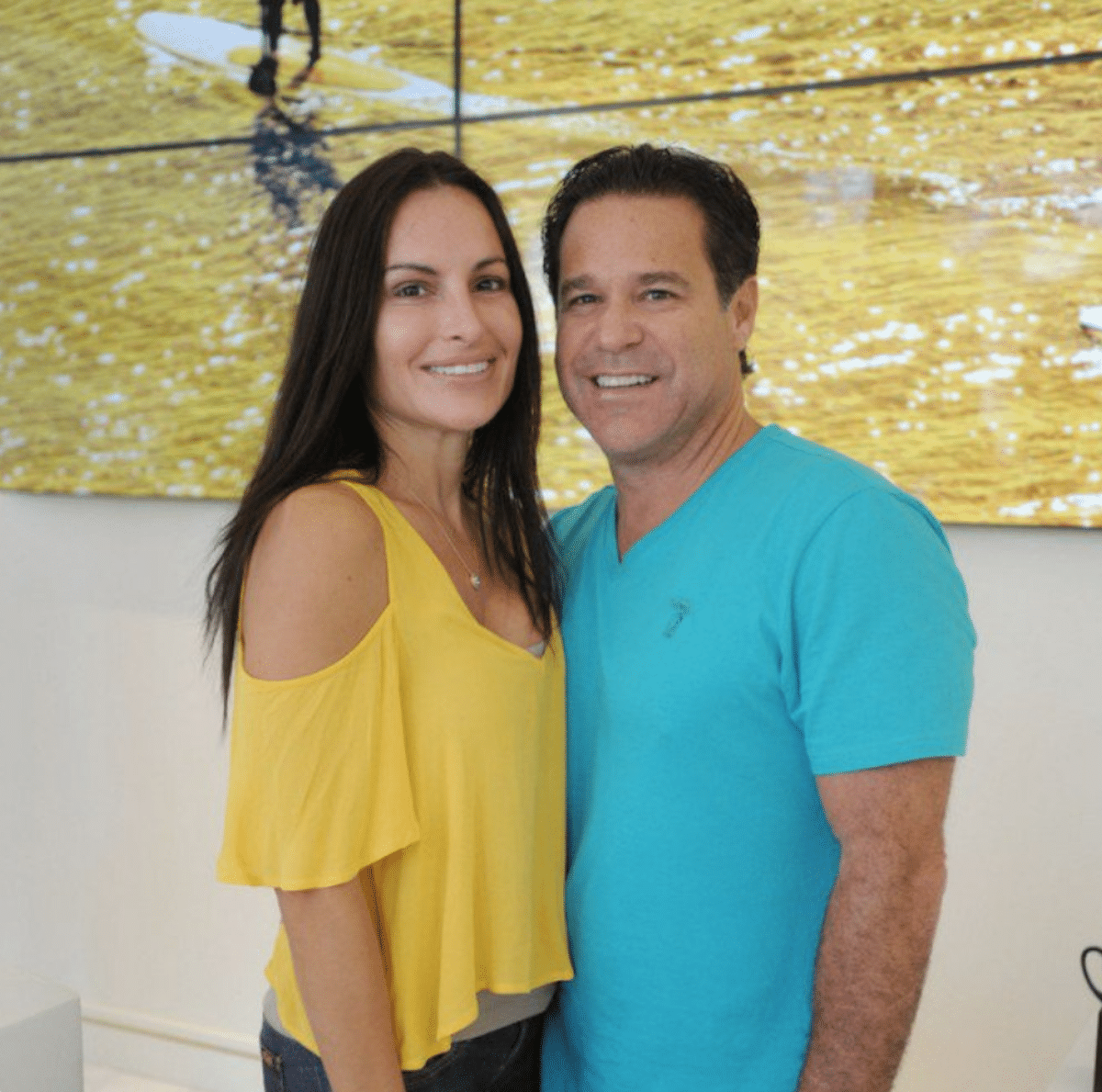 Dana Scalione and Mark Allen Bartlett outed as racist thugs during Florida 'Wheels Up, Guns Down' protest featuring 

Dream Defenders activist group in Miami's Brickell district.
Cops have arrested a 'white' man after viral video appeared to show the individual and woman in a heated confrontation with bicyclists taking part in the annual 'Wheels Up, Guns Down' protest in Florida. 
Posted social media detailed cellphone video being taken on a bridge by a member of the Dream Defenders activist group in Miami's Brickell district, Monday afternoon.F
Footage shows a woman visibly upset at the group of bicyclists blocking the roadway.
'Please move your bikes!' the woman is heard repeatedly telling the group. 'I have kids I need to pick up!'
A separate video showed the woman (since identified on social media as Dana Scalione) accusing one of the riders of running over her foot.
"You just ran over my foot with your tire!" she yelled at one of the riders.
The riders were protesting being displaced from the Liberty Square area.
Caught on Camera: Altercation between bicyclists and drivers on MLK day in Brickell. In part of video, driver is carrying gun, heard yelling racial slurs. Police made arrest. See you on @nbc6 at 11 pic.twitter.com/6a9vocVoh0

— Dan Krauth (@DanNBC6) January 22, 2019
BREAKING: Miami teens participating in annual #BikesUpGunsDown event assaulted and threatened with a gun in the Brickell Avenue area of Miami today. Captured by one of our members. pic.twitter.com/Hxtscb52PK

— Dream Defenders (@Dreamdefenders) January 22, 2019
Mark Allen Bartlett: 'Fxxxxng stupid nxxxers!'
Things then escalated when the man, later identified as 51-year-old Mark Allen Bartlett, ran up to the group with a gun.
'Get the [expletive] out of here, you [expletive] piece of [expletive],' Bartlett is heard screaming at one of the riders. 'You [expletive] losers.'
As Bartlett walked away, he's heard calling them the N-word three times.
'You stupid [expletive],' he yelled.
'Put the gun to my head!' a rider screamed in response.
Following the incident WSVN confirmed cops arresting Bartlett and charging him with carrying a concealed weapon.
Monday's 'incident' comes as hundreds of people took over South Florida streets on their all-terrain vehicles and dirt bikes on Martin Luther King Jr. Day.
Social media has since indicated Bartlett and Scalione, the woman screaming at the activists as a 'romantic' unit.
UPDATE: Mark Allen Bartlett, the man who allegedly appears in this video, was arrested tonight pic.twitter.com/7kCXBEws07

— Billy Corben (@BillyCorben) January 22, 2019
Mark Allen Bartlett with racist girlfriend Dana Scalione pic.twitter.com/kM8JXQDttX

— Westwood 🌊 (@WestwoodW1980) January 22, 2019
Dana Scalione is busted. I'm emailing this video to the Real estate firm she works for in the morning……

— MTNRon824 (@824mtnj1) January 22, 2019
While humanity was celebrating MLK's legacy, pathetic racists Dana Scalione and Mark Bartlett confronted teenage protestors, pulled a gun on them, and yelled racist epithets at them. The world could use a lot less of this. https://t.co/fIKPW99PYc

— Oscar Guzman (@OsGuzman) January 22, 2019
Dana Scalione is a real estate agent with ***Florida Realty Of Miami, Corp****. The other POS is Mark Allen Bartlett pic.twitter.com/9R5jOVfSlk

— Armyofone1975 (@Armyofone19751) January 22, 2019