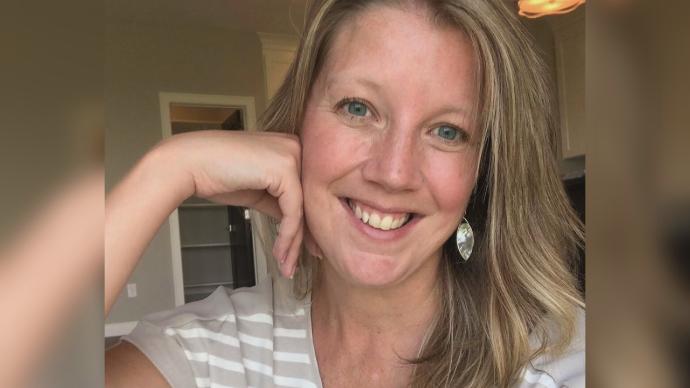 Melissa Peskey: Sioux Falls, South Dakota realtor shot dead in mystery circumstances while driving with her two children last week for the holidays. No arrests. 
A Sioux Falls, South Dakota realtor has been shot and killed while driving for the holidays to North Carolina with her children.
Melissa Peskey, 40, was found dead on Interstate 70 in Missouri on Dec. 13. Her two children, ages 5 and 11, were in the car with her. They were not injured.
To date no arrests have been made. Investigators have yet to figure out whether the fatal shooting was a random shooting or whether Peskey was specifically targeted. 
An autopsy determined the mother dying as a result of a gunshot fired from somewhere outside the vehicle.
Melissa Peskey husband named as person of interest by police but no arrest.
Peskey's husband, Ryan, a member of the military, home from a deployment to Afghanistan told KELOLAND News that his wife and children were headed to North Carolina to spend time with family.
Ryan said he has been named as a person of interest in Peskey's death, but he said that's because he didn't answer his phone when law enforcement first called him.
He said he had nothing to do with Melissa's death. He said he's working to get his wife's body and his children returned to South Dakota.
The two children have been temporarily placed in foster care as the father seeks custody of his two children.
A LinkedIn profile identified Melissa Peskey as a realtor who has been with the Jeff Merrill Team, a local Keller Williams Realty subsidiary, for four years.
A GoFundMe page has been created for Ryan and his family to help pay for Melissa's funeral and buy the children Christmas presents. As of Friday morning, $10,265 of a $13,000 goal had been raised. 
'Melissa was, she just was like that light in every room,' friend Erin Sanderson told KELO. 'We all have that person that has a positive outlook on everything and they ask you how you're doing before you even get the chance to ask them how they're doing.'
Meanwhile, investigators are asking anyone with information about Peskey's death to call (573) 751-1000. To date- more than 60 leads have been forwarded according to investigators.