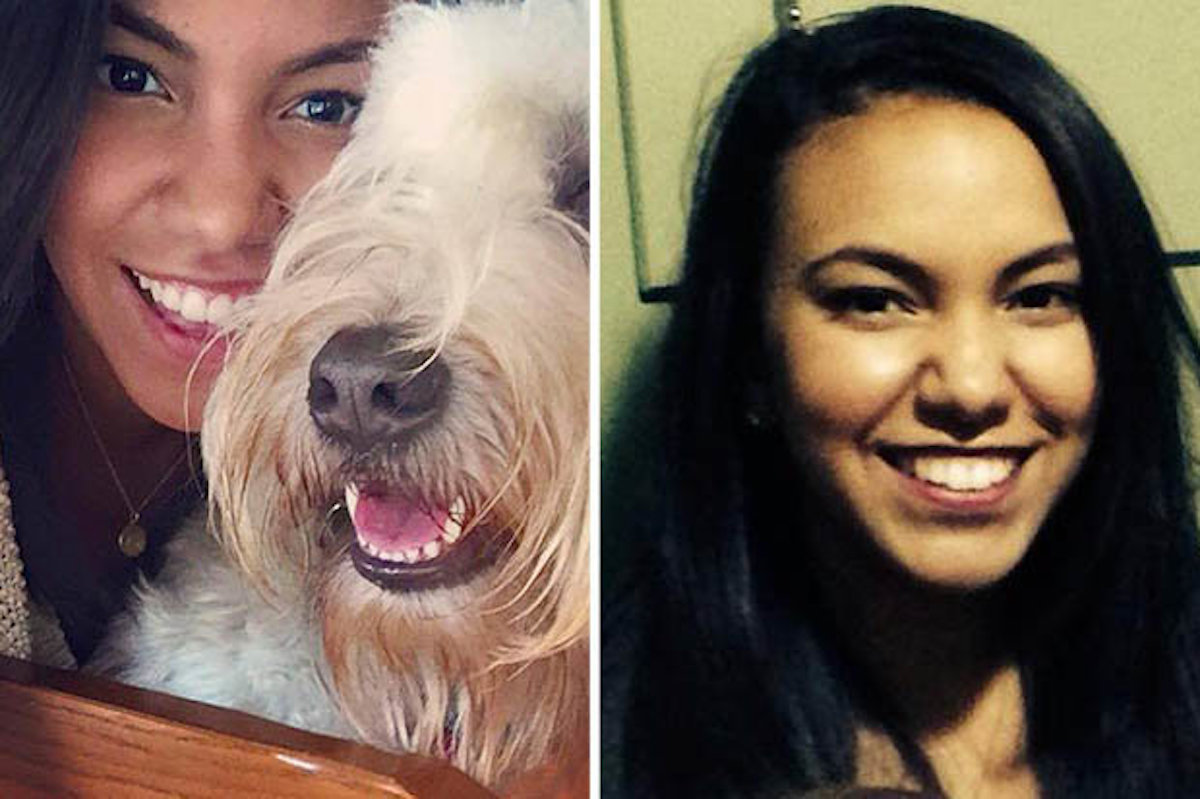 Marissa Harris is killed after a suicidal 12 year old boy jumps from above an overpass along Virginia's 1-66 highway and lands on top of her while she was driving. Prosecutors decline to pursue charges against the boy who survived. 
A 22 year old woman has died while her and her boyfriend were driving down a Virginia highway after a day of hiking when a 12 year old boy plummeted from an overpass and landed on their car.
Killed was Marissa Harris of Olney, Maryland, who was sitting in the driver's seat- as she and her boyfriend, Perry Muth (who'd been sitting in the front passenger's seat) were returning after spending the day hiking at Burke Lake in Fairfax County in October, 2017.
Miraculously the 12 year old boy who landed through the SUV vehicle's roof- survived.
A year plus later, Marissa's family has learned that prosecutors are declining to pursue charges against the boy.
The Washington Post reported the unidentified boy at the time climbing over a three foot, two inch tall guardrail along the I-66 overhead overpass and jumping in a bid to take his own life.
According to Marissa's family, the 22 year old who was in grade school studying to become a clinical child counselor (yes the irony…), never saw the boy coming.  
The fall led to the roof of the couple's SUV being torn apart. The roof had collapsed in and the steering wheel had snapped off.
When Perry looked to where Marisa would have been, a terrified boy with a bone sticking out of him looked back at him. 
Under the boy was an unresponsive Marisa.
The car was still going 55-miles-per-hour on I-66.  
'I reached over to grab one of her legs and tried to put it on the brake,' Perry recalled. 
'Then I was like, okay this isn't going to work, so I grabbed the steering wheel. I waited for a long, straight stretch, and I just rammed it into the wall.'
He got out and waved motorists down for help. 
Perry was brought to the hospital, as was the boy. He would later find out Marisa was killed- with the boy surviving his life threatening injuries.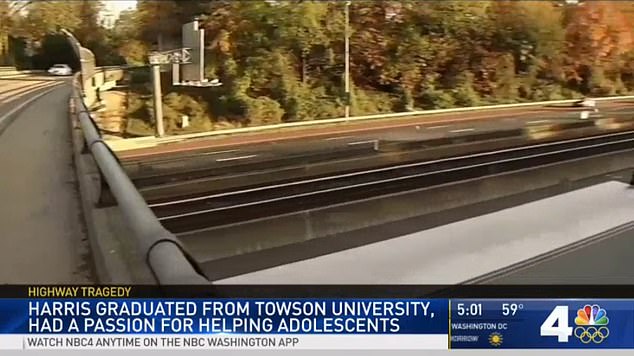 Family of 12 year old boy who killed Marissa Harris insist boy accidentally fell: 
In the coming months people asked Marisa's mother, Leigh Miller, if the boy's family ever called them, or if prosecutors intended to press charges against the boy.
Leigh was also worried about the boy. She wondered if he got the help he needed and if he knew he killed someone else in jumping off the bridge.
She made several calls to the state trooper handling the case. He called Leigh back a week before Thanksgiving to tell her the investigation wasn't over yet.
Two days later, he emailed Leigh and told her the case was being closed and that the state was not pressing charges against the boy.      
'This whole process, it has felt like we were an afterthought,' Leigh said. 'We weren't looking for charges to be brought. We didn't want that. But it would have been nice to know. What's the harm in telling us if you have made that decision?'
The family would not let the boy be interviewed by police, and they said he fell after he dropped his cellphone.   
At the boy's school the teacher told his class he 'fell' onto the road and was hit by a car.
The Virginia State Police said it was being treated as a suicide attempt. 
Commonwealth's Attorney Raymond Morrogh, Fairfax County's lead prosecutor dug into what had happened that brought the 12-year-old boy to the bridge.  
'We wanted to make sure someone was not molesting this child or bullying this child,' Morrogh said. 
'If there was anyone down the stream who was somehow at fault, on behalf of the victim in the case, we wanted to find out.'
The boy's family would not allow him to be interviewed, nevertheless investigators did obtain search warrants for his cellphone and computer. 
'There just wasn't anything there,' Morrogh said. 
When the boy returned to school on crutches, a fellow student said 'It was like nothing even happened.'