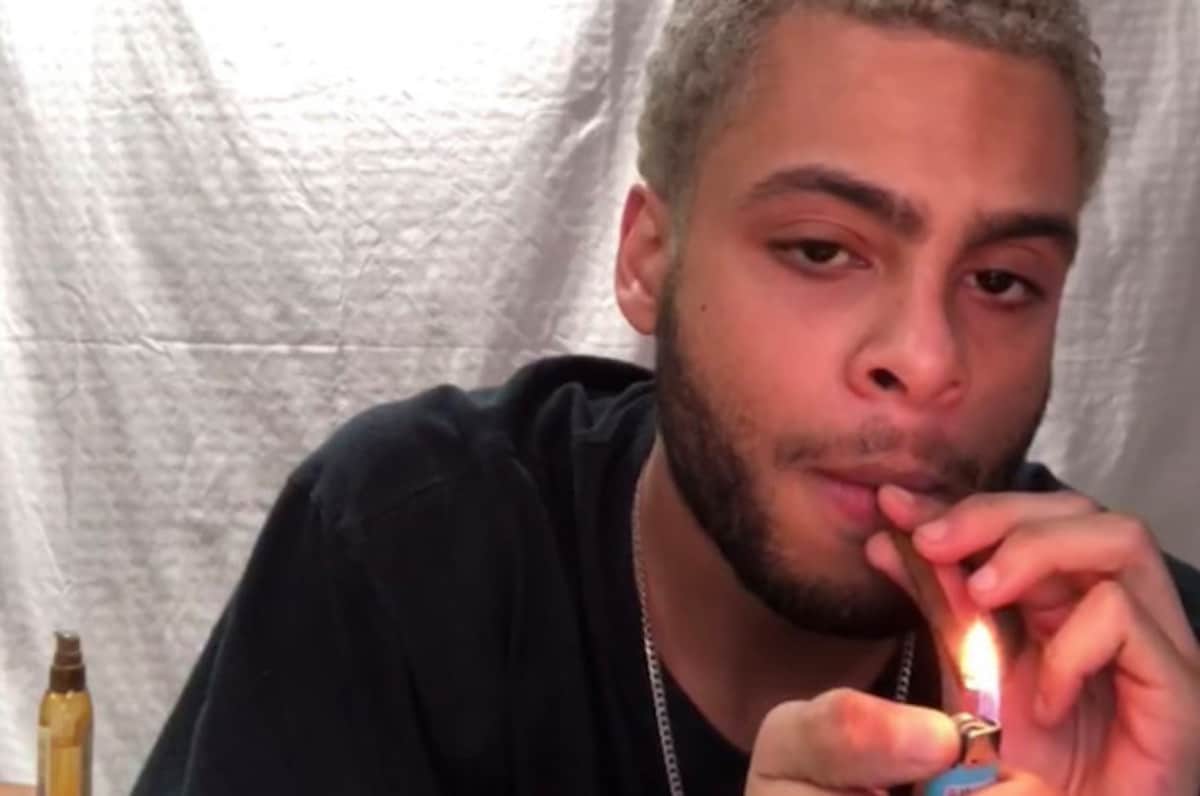 How Brooklyn, NYC emigre, Jovan Hill learned to harness the power of social media where he implores fans, followers to fund his $4K plus a month lifestyle. A lesson in pop culture and marketing for millennials.  
Got no job. Down on your luck. Looking to get your hands on some extra cash to party tonight? Why not try soliciting money via social media and watch as the money rolls in.
Capturing the imaginations of a vortex of recent media outlets is Jovan Hill, 25, who has found himself the reincarnated poster boy of, 'I may have dropped out of society, but somehow I found a way to ingratiate myself into people's consciousness- who now happily fund my existence. Charm, gusto, presumption, and a wink are a must.'
According to a report via the nytimes, Hill has adroitly utilized a phalanx of social media channels, including, YouTube, Periscope, Instagram and Twitter (since suspended…hmmm) in a bid to get his message out ('I am lovely- please support me')- encouraging followers to freely give.
And for reasons not immediately understood- followers, presumably entertained, and intrigued- where they would have avoided him had he been panhandling on the street or subway- give without judgement via social media. 
In one seven minute video, Hill talks about wanting to move out to Los Angeles except for one prevailing conundrum. His lack of money.
Explains Hill, 'I'm very poor today. So if you want any tax write-offs, please donate to the Jovan charity.'  
And of course- you being a newly installed social media follower, one of many of thousands, intrigued, mildly guilty of your own good fortune and hard work- give a one time donation and write it off to novelty- while Hill rides it to his $4K begging cap. Not that Jovan Hill would agree he is begging. He is after all entertaining us and feeding off the mantra- 'as long as one can have a good enough social media marketing rap- then the world is theirs for the taking too'.
This is America after all- where dreams and nightmares do come true.
Jovan Hill: 'Not above shaming or enticing you to give.'
And then there are the live stream episodes where viewers are offered a voyeuristic vantage of Hill's existence- episodes which are between 10- 30 minutes long and occurring three times a day. At least Jovan Hill is consistent.
But rather than concentrating on his lack of money or wealth, Hill- who simply films his episodes on expensive I-phones makes sure to discuss current events, while also referencing his childhood, how he likes to smoke weed (once he gets your money) and other useful insights that will compel you to part with your money.
According to Hill, his monthly expenses include; $1300 rent for his Brooklyn apartment, $100 to spend on thrift store T-shirts, and additional living expenses including marijuana, video games and money for his mother (who one wonders Hill is obliged to placate given the sheer horror of what her son has become: the social media freeloader of millennials the world over). 
According to Hill, a typical month of charming and pleading nets him a least $4,000 a month through donations from his various accounts, which combined hold more than 200,000 followers across his social media channels. 
And that is a catch which shouldn't be overlooked and which probably gives this particular millennial his veracity- no one can overlook 200K followers and the skill and talent it takes to get there-and by default lessens the notion that one is simply donating to a sponger. 
But Hill being up on how to really make it on social media also offers diehard fans the option of becoming a donor via Patreon where loyal followers are offered exclusive videos of Hill explaining the world to you.
But if that isn't enough, Hill concedes, 'shaming and enticing' fans to give him money on Twitter by posting screenshots of donations made to his Venmo account. 
'Don't be left out- give freely. Don't deny me the very thing you wish you could be too.'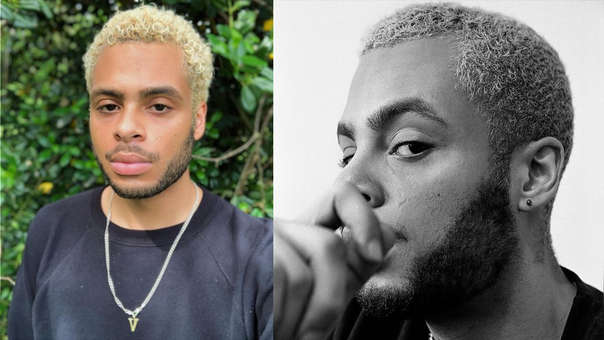 Jovan Hill: Understanding how social media works.
According to the nytimes, our collective hero grew up in Missouri City, Texas, raised by a single mother with 11 siblings. No enviable or mean feat. 
According to Hill, he first realized how generous social media users could be when he reached out to his Tumblr followers in 2016 after his grandmother's power was turned off due to late bills.
Hill says he only expected to raise a couple of hundred dollars, only to end up being shocked when he ended up raking in the $3,000 his grandmother owed. God knows what he owes his mother I hear you wondering….
Hill attended Texas State University but ended up dropping out a few months before graduating before moving to New York City for a fresh start where perhaps he may have found his real calling- being a social media wizard who knows how to feed off our collective desire to do good and self redeem- even if that means occasionally giving strangers who at least have marketing clout- some extra cash.
Won't you be also starting your own social media outlet charming the world for your above ground existence – unless you already have?