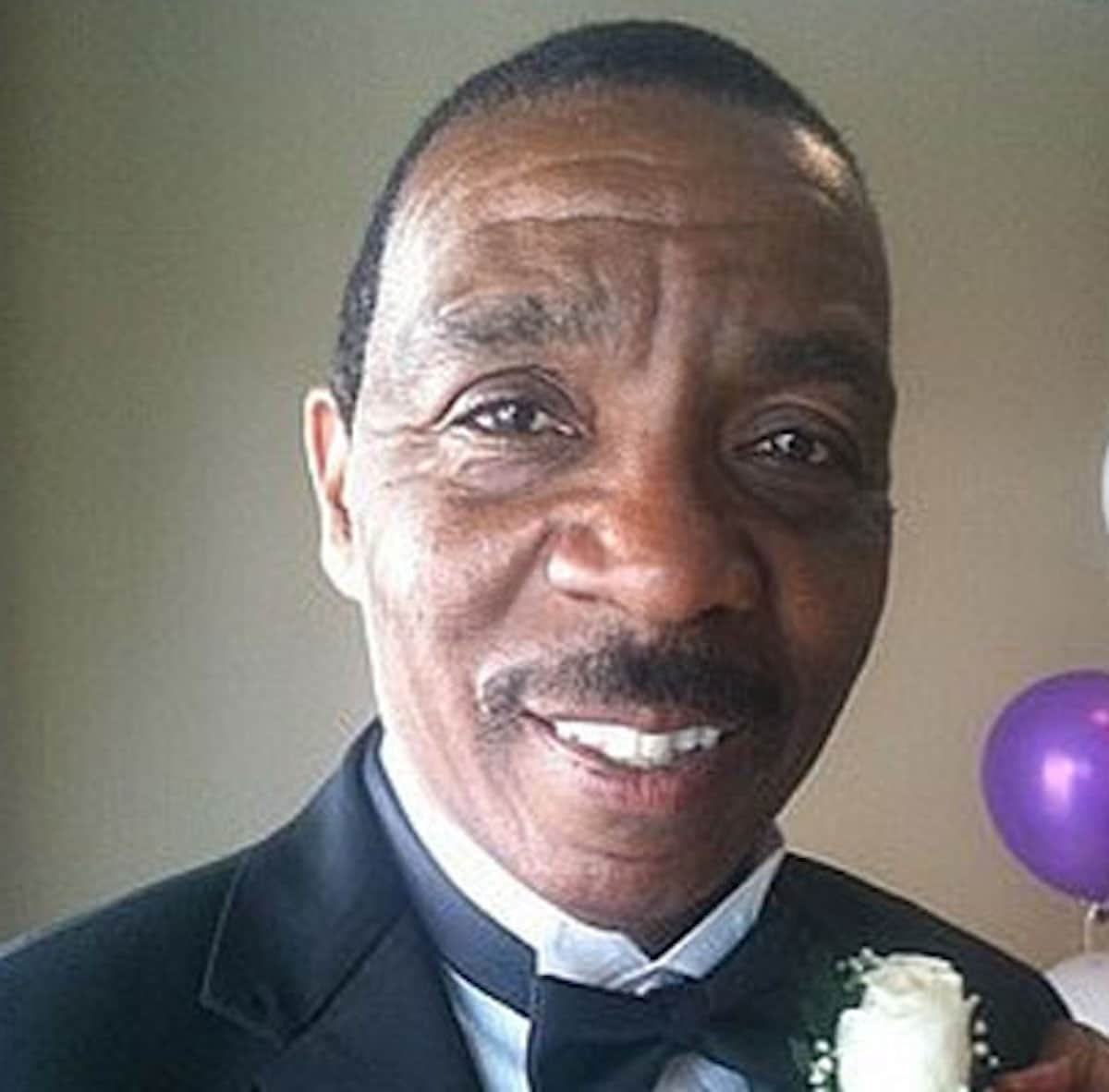 Did one educator go too far? Marston Riley a 

Maywood Academy High is caught on video beating a 14 year old student after being called a racist term. 
Fellow teachers have defended a music teacher at a California high school after the 64 year old 'black' educator beat up a 14 year old boy after calling him a n*gger.
Arrested over the assault incident which occurred last week at Maywood Academy High was Marston Riley.
A GoFundMe page created by a woman working in the same school Los Angeles district as of Monday afternoon had raised just on $39K.By Wednesday morning that number had gone up to $135K. 
Police held Riley overnight at the Los Angeles County Jail on Friday on suspicion of child abuse. Riley was released on Saturday after posting $50,000 bail, CBS Los Angeles reported. The teacher was scheduled to be arraigned Nov. 30.
Cellphone video of the incident showed Riley standing face to face with the student at the front of the class before throwing a punch at him. The student in turn punches Riley in retaliation— only for Riley to repeatedly punch the student until the boy ends up on the classroom floor.
Despite the efforts of a female campus officer appears to intervene, footage showed Riley continuing to pummel the child.
A Black band teacher-Marston Riley was arrested after he defended himself from a hispanic student who hit him with a basketball,called him multiple epithets, & continued to threaten him. If this were a Black student, the kid would have been arrested & the teacher would be a hero pic.twitter.com/0KkQi3Zk2t

— Tariq Nasheed (@tariqnasheed) November 4, 2018
Marston Riley Maywood Academy High teacher: Can an educator ever use force against a child?
The teen, who has not been publicly identified, was treated for mild to moderate injuries at a local hospital and released, according to a statement from the Los Angeles County Sheriff's Office.
Students told KTLA the fight began when Riley asked the student to leave the classroom because he wasn't wearing a proper uniform. The boy refused. A student in class proceeded to film the unfolding incident (cause you never know if you'll have a national tabloid viral scandal on your hands…) which showed Riley viscerally responding after the teen hurling racial slurs at the 'black teacher'. 
'It was just back and forth, back and forth, and then the teacher just decided to throw a punch and that's when everything happened,' a student told CBS.
The incident has since led to debate as to whether Riley went too far and ought to have shown maturity and held his ground and as an educator simply sought outside help to remove the boy. Or at the very least restrain the boy and put a cap on escalating tensions- the opposite of what appeared to occur in the teacher's classroom- as the teacher continued pummeling the boy ceaselessly.
Marston Riley Maywood Academy High teacher: Abuse of authority, trust and power of position.
Others meanwhile, including fellow teachers who have donated to their colleague's defense fundraiser defended the educator, insisting the teen was in the wrong after using racial slurs against him.
Which is to wonder what's the next level at which a teacher will be allowed to use force against a student? And should an educator ever be able to use force against a student in the first place- regardless of who is in the wrong? Isn't an educator by the nature of their employment and status as an authority figure entrusted to exercise the higher moral ground and not abuse their position of trust and power?
Read the description on the fundraiser page for the arrested teacher: 'We all may have mixed feelings about what happened. But please do know that this is not the first time that Mr. Riley is attacked; physically or verbally. He is a great person and a great teacher'.
'He was a really nice teacher, I always respected him. He always had a really good relationship with every student,' a student told KTLA.
While one parent countered, 'Just the fact that he's hitting a child — it's not right'. 
To date Marston's employment status with the school was not immediately known.
And then there were these reactions on social media. See what you think?
#MarstonRiley is there a GoFund me page going for this gentleman? I would definitely donate to his defense fund. If your going to square up like a man, learn how to take an Ass kicking like man. Pretty sure dad forgot to teach him that.

— JAG (@cpdusmc65) November 3, 2018
I'm not rolling, Marston Riley was in the wrong for hitting the student first. The kid was not a threat. He should've remained calm and waited for security. Now if the kid was swinging off at him, then yea put his ass down but that wasn't this

— NoFockz (@NoFockzGiven) November 4, 2018
A middle school mate was in a fracas with a student, who goaded and taunted him into opening up that whoopass can. What a way to see my old school friend #MarstonRiley. He was a nice guy and I think he is still, but these children can make you go there in times like these.

— VJ Hamilton (@MavisMaven) November 3, 2018
If you think #MarstonRiley was in the wrong, then I can't fw you. Teachers are people too. They have feelings and they shouldn't have to put up with disrespectful, uneducated students lashing out on them. Parents need to teach their children some damn respect

— shelby (@shelbyeallen) November 4, 2018