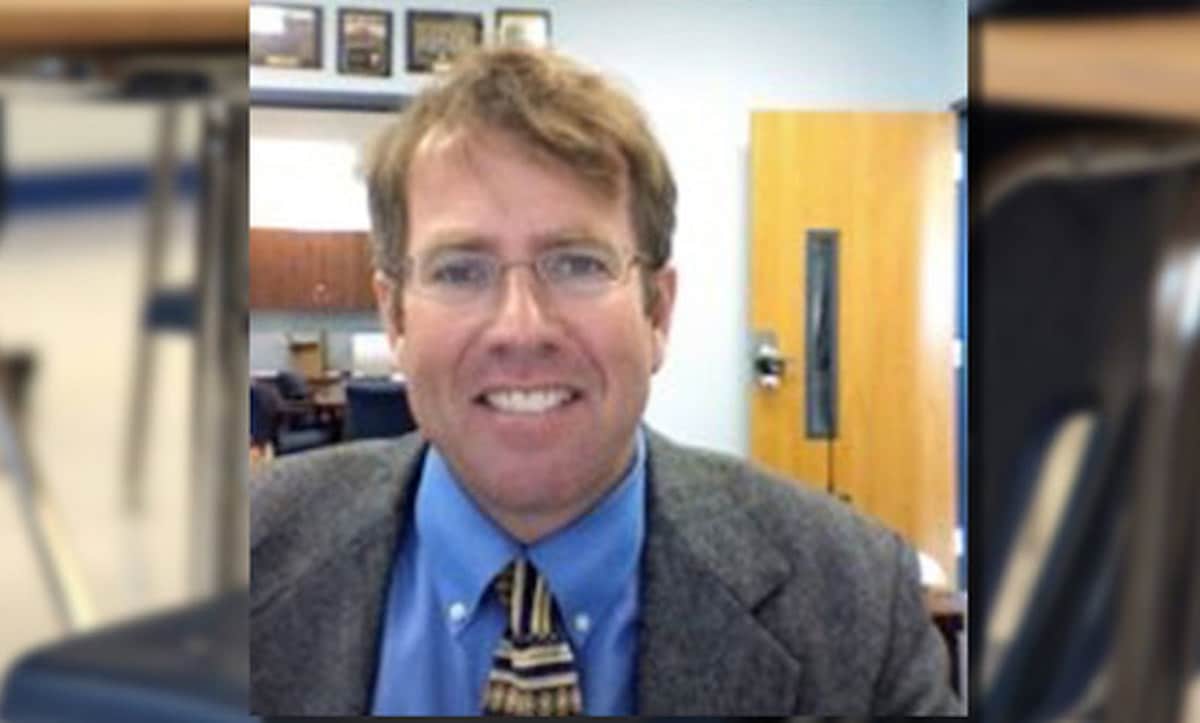 Edward John Abernathy: Florida, Connerton Elementary School principal of Pasco County Schools accused of stealing $900 from 9 year old mentally handicapped student.
A Florida elementary school principal has been accused of stealing $900 from a mentally disabled student after the child brought his parents' cash to school.
Edward John Abernathy, 50, of Land O' Lakes, was arrested Thursday after deputies from the Pasco County Sheriff's Office said he stole the cash from the 9-year-old  boy at Connerton Elementary School, the Tampa Bay Times reported.
Upon his arrest, the educator was charged with one count of grand theft and taken to Pasco County Jail.
Abc Action News reported Abernathy allegedly took the money after the mentally handicapped student brought $2,100 of his parents' money to school on Oct. 23. Teachers at the school then took the cash after realizing what the boy brought in- counted it and locked it away in the principal's office.
A subsequent investigation revealed that Abernathy only returned $1,200 when the boy's mother later went to the school to retrieve the missing $900 deputies said.
Trevor Roppolo, a spokesman for Pasco County Schools, said Abernathy had been placed on paid administrative leave following his arrest. He has been employed by the district since 1992, Roppolo said.
'Getting the news … obviously we were shocked to hear about it,' Roppolo said in a released statement following the allegations. 'We're disappointed and shocked. It's quite the way to end the week.'
Not immediately clear is what motivated the teacher stealing from the mentally disabled child and whether the principal's actions were in some way prefaced by the child's condition….or the audacity of his elevated position at the school?
It remained unclear if Abernathy had retained a lawyer.