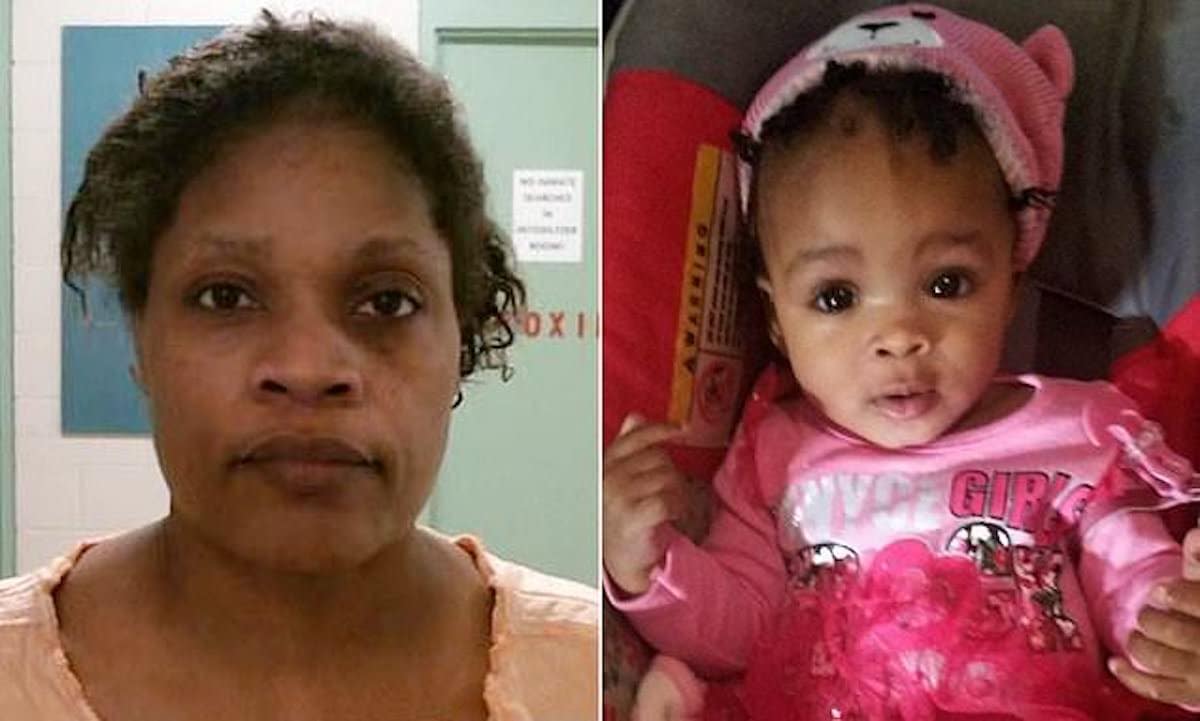 Carolyn Jones, Bolivar County, Mississippi grandmother charged with murder of Royalty Marie Floyd after baby found dead in an oven. 
A Mississippi grandmother has been charged with the murder of her granddaughter after a 20 month old baby toddler was found in an oven.
Taken into custody Monday night, it wasn't until the following day that Carolyn Jones, 48, was booked with first degree murder in the death of Royalty Marie Floyd in her home in Shaw, Bolivar County.
The grandmother's arrest follows a relative calling Bolivar County police, Monday night to report an 'incident'.
Police arrived at the residence shortly after 7pm where Royalty Floyd was found in the oven. The girl was discovered to have stab wounds along with exhibiting having being baked.
During a press conference, Bolivar County Sheriff Kelvin Williams  said investigators were still trying to figure out whether the child prior to being put in the oven or after.
The Sheriff said the toddler lived with Jones while Floyd's mother lived elsewhere. It remained unclear why or how the toddler came to live apart from its parents.
GRANDMOTHER CHARGED: Carolyn Jones, 48, is charged with first-degree murder after her grandchild was found stabbed, burned inside an oven Monday night. The latest details on @WMCActionNews5 pic.twitter.com/i0FqTxgPQr

— Allie Herrera (@AHerreraReports) October 17, 2018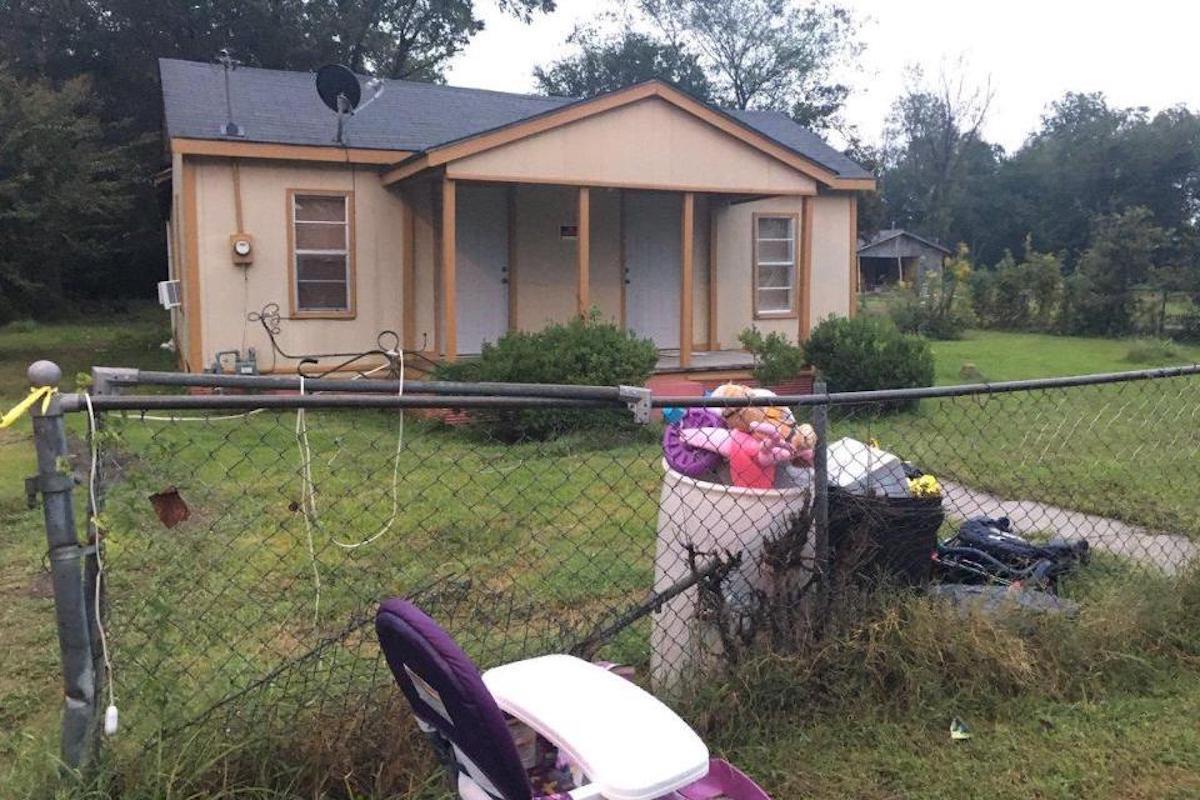 Royalty Marie Floyd discarded:
As investigators continued to survey the crime scene, police tape surrounded the perimeter of the home. Strewn outside was a stroller, a high car along with a trash barrel of toys including a scooter along a curb.
Williams said those toys had belonged to the child.  
'Royalty was so beautiful & I loved her more than anything in the world,' the toddler's mother, Veronica Jones wrote on a GoFundMe campaign to raise money for her funeral. 'My daughter was stabbed and baked in the oven by her grandmother.'
The sheriff said Carolyn Jones' brother found the body on Monday night and called police in Shaw, a town of about 2,000 people in the Mississippi Delta, approximately 100 miles northwest of Jackson.
'When deputies arrived on the scene, it was confirmed that a homicide had taken place inside the home,' Williams said at a press conference broadcast by WREG.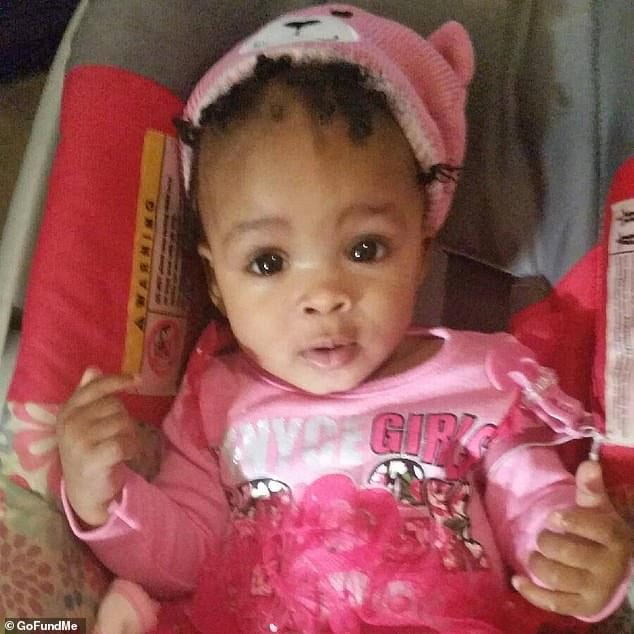 Royalty Marie Floyd cause of death under investigation: 
Spokesman Warren Strain at the Mississippi Department of Public Safety said investigators are still probing for the cause of the girl's death, as well as when exactly the girl died and whether that was before she was placed in the oven. 
The child's body has been sent to the state Crime Lab in Pearl for an autopsy, though Williams said autopsy results were not yet complete on Tuesday. 
'The official cause (of death) is still under investigation but authorities have reason to believe that the child was stabbed and burned. The child was found inside of the oven in the residence,' Williams said. 
Jones made an initial appearance Tuesday evening before a judge, who set bail at $500,000. Jones remained jailed and it wasn't immediately clear if she had a lawyer who could speak for her. 
Williams said that he wasn't yet certain whether mental illness was a factor. He said that what deputies found at the scene was extremely disturbing.
'I have been in law enforcement a long time and one of the hardest things that I have experienced is when you see a child as a victim. It's trying for us to come upon a scene and see a victim such as this,' he said.
The sheriff promised to release more information to the public as it became available and vowed a thorough investigation.
'Dark days such as these can only be brightened when justice is served,' he said.   
'I've been doing law enforcement for 25 or 26 years now,' Williams said in an interview. 'This is one of the most horrible things I've seen in doing law enforcement. The hardest part … is to see a child victim.'
Mississippi baby found dead in oven: grandma arrested