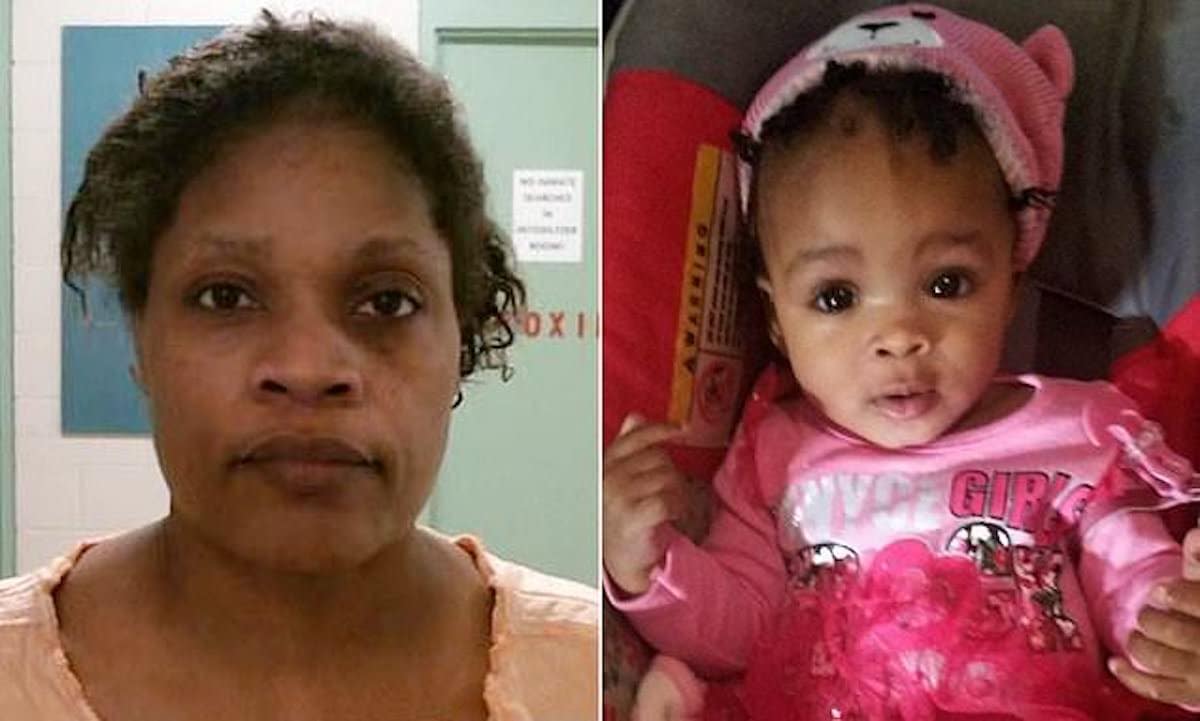 Mississippi-Bolivar County baby girl found dead in oven: stabbed and baked as authorities question grandmother.
Mississippi authorities have arrested a baby's grandmother after a baby girl was found dead in an oven.
Notice of the infant's death follows a relative calling police Monday night to a home in Shaw. The identity of the relative wasn't revealed. 
It was upon entering the home that the 20 month old girl, Royalty Marie Floyd was found told Mississippi Department of Public Safety spokesman Warren Strain in a press statement.
The child is thought to have also endured stab wounds- with Strain saying police were still investigating the girl's cause of death and when and how she actually died.
Bolivar County Sheriff Kelvin Williams revealed the girl having been stabbed, placed in the oven and the oven turned on and the child's body baked. 
The child's body has been sent for an autopsy.
Strain told of the grandmother, Carolyn Jones being questioned in the death but that charges hadn't been filed as of Tuesday morning- until later that evening. 
Also not clear is when exactly the child died, before or after being placed in the oven,  the whereabouts of the baby's parents and how the child came to be in the vicinity of the grandmother – and what may have motivated the perpetrator.
Responded one commentator on social media, 'Such a tragic and heartbreaking story. Rest In Peace sweet baby.'
While another posted, 'Obviously this woman has some sort of mental illness. While it is hard to comprehend under the circumstances, I pray this woman is examined to diagnose any condition which she may have.'
Shaw, with 2,000 residents, is about 100 miles northwest of Jackson in Mississippi's Delta region. 
Why? Mississippi grandmother charged with baby oven murder
One person is in custody after a baby was stabbed, placed in an oven and baked, according to the Bolivar County sheriff. | https://t.co/WniYvHvoRq pic.twitter.com/2qTyVvaQJ4

— WTVA 9 News (@wtva9news) October 16, 2018