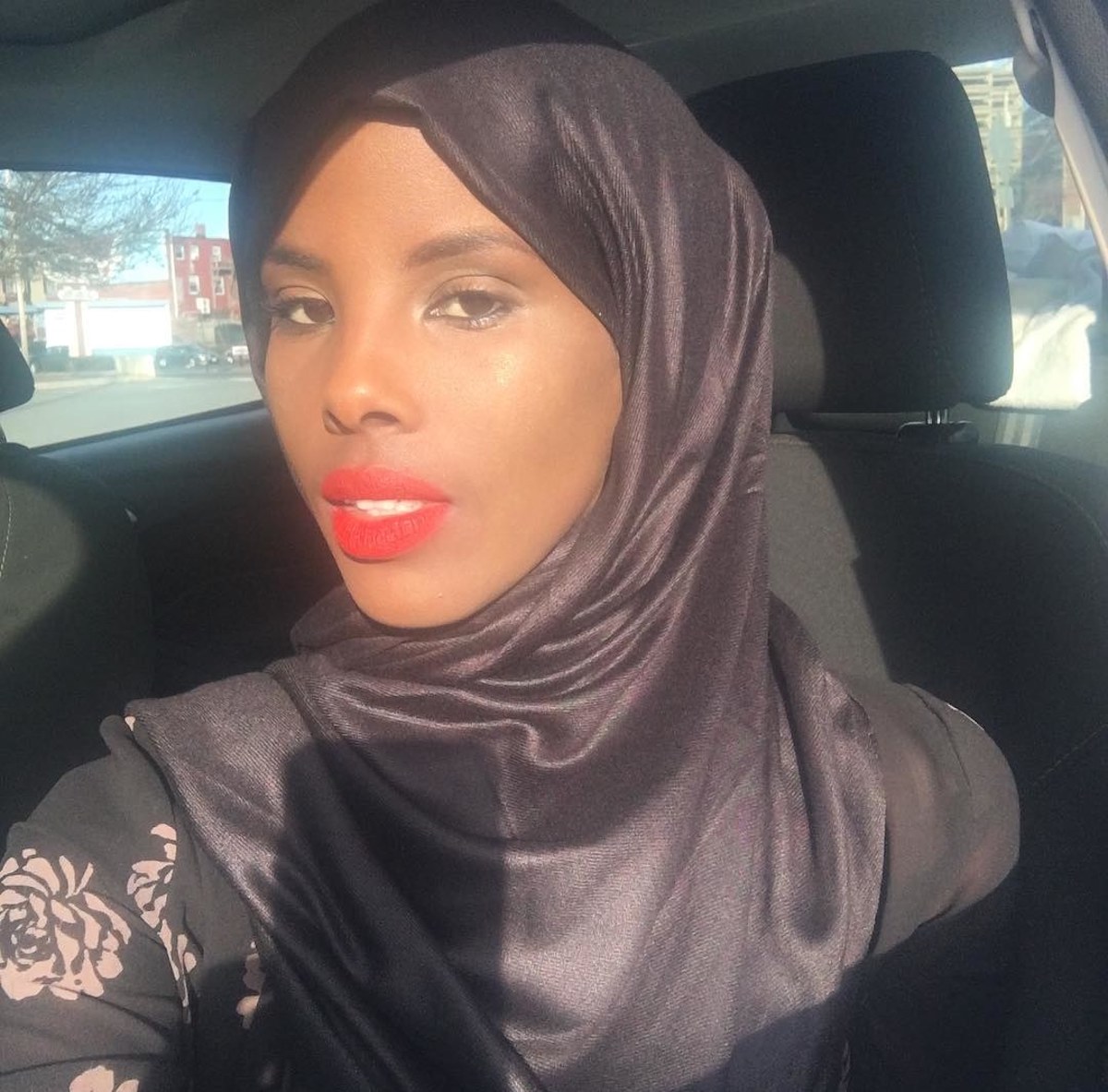 Hamdia Ahmed Somali student and activist refused service by Dunkin Donuts for 'yelling' in her language. Or did she just play the race card as some have accused her of? 
A Somali student has taken taken to social media to condemn a Dunkin' Donuts store in Maine after a worker refused to serve her and her family after apparently 'yelling' in their native language.
The incident which occurred earlier in the week led to the store owner on Wednesday meeting Hamdia Ahmed, 20- a Portland college student and activist and apologizing to her. 
In her posts, Ahmed felt the employee discriminated against her and two relatives for speaking Somali as they waited to order coffee at the drive-thru of St John Street Dunkin' Donuts on Monday.
Ahmed, who is also a model, said she and her relatives drove to the coffee shop around 12.30 pm and waited for a store employee to ask for their order.
As the family chatted in Somali in the car, a woman's voice crackled through the speaker and admonished them for yelling, Ahmed told via Bangor Daily News.
'All of a sudden we heard a woman say, 'stop yelling, stop yelling, and We're like what's happening.
'We're just having a conversation. We were talking in Somali. She told us she's not going to take our order and for us to leave and she was going to call the police'.
This model was kicked out of Dunkin' Donuts after being allegedly refused service for speaking her own language. pic.twitter.com/H9ZQX927xC

— HuffPost (@HuffPost) October 18, 2018
— Hamdia Ahmed (@hamdia_ahmed) October 15, 2018
Hamdia Ahmed outspoken activist condemned: 
Ahmed, a refugee from Somalia who arrived in the United States more than a dozen years ago, has emerged in recent years as an outspoken anti-racism social justice activist and organizer.
After the argument in the drive-thru lane, Ahmed said she parked her car and went inside the store to 'speak' with someone.
In turn, a store employee called Portland police, with an attending officer issuing Ahmed a no-trespass notice barring her from returning to the store for a year.
Ahmed claims that she was called a 'b***h' by another employee before the woman called the police. 
The officer listed the cause of the no-trespass notice as 'disturbance – yelling at staff'. 
Ahmed posted an image of the no-trespass notice to her Twitter and Facebook accounts, as well as posting a video showing parts of the encounter.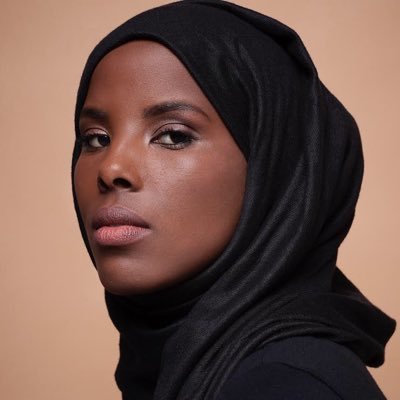 Hamdia Ahmed Somali student: Was she just pulling the racist card? 
The video recording does not depict the initial exchange at the drive-thru kiosk, only a portion of the argument that followed.
'You're going to disrespect me because I speak a different language than you?', Ahmed said in the recording. 'Is that what it is?'.
'It has nothing to do with your language,'  the employee said through the loud-speaker. 
'You can leave. I don't want to hear it. I'm done with it.' 
'You can leave, or I'll call the cops'. 
Come Tuesday night, Ahmed organized a protest outside the store- where 12 people showed up to demonstrate. 
The owner of the St. John Street store, Dave DaRosa, met with Ahmed Wednesday and also apologized, Ahmed said. 
They discussed how to avoid these types of encounters in the future and he rescinded the no-trespass order.
'He gave a sincere apology. He acknowledged that the police should have never been called'. 
Told Dunkin Donuts in a released statement: 'Dunkin' and our franchisees are committed to creating a positive customer service experience for all of our guests. 
'The franchisee who owns and operates the store has confirmed he has met with the guest, sincerely apologized to her for the poor experience and is working on providing additional customer service training to his store crew.'
That said, some commentators did wonder if Hamdia may have over-reached in her assessment of what had actually transpired, and that she may have in fact have been too vocal (irrespective in which language) and had responded defensively – given prior experiences.
Reflected one commentator, Veronica Sinclair, whose tweet was re tweeted and shared in numbers,  Her and her bf were at the drive thru ordering point yelling and arguing. The employee couldn't here them so she asked politely for them to stop. Then they proceeded to whip through the parking lot, park, and go inside pulling the racism card.
Her and her bf were at the drive thru ordering point yelling and arguing. The employee couldn't here them so she asked politely for them to stop. Then they proceeded to whip through the parking lot, park, and go inside pulling the racism card.

— Veronica Sinclair (@vcarol1398) October 17, 2018
"I have come to believe over and over again that what is most important to me must be spoken, made verbal and shared, even at the risk of having it bruised or misunderstood." Audre Lorde

— Hamdia Ahmed (@hamdia_ahmed) October 17, 2018
Half of the trolls on my page are the same once that laugh when a black person gets killed by the police for no reason. I don't expect you to support me at all. Keep it moving.

— Hamdia Ahmed (@hamdia_ahmed) October 16, 2018
Half of my community moved to another state because we experience so much racism here. Y'all don't even understand half of the shit we deal with everyday.

— Hamdia Ahmed (@hamdia_ahmed) October 16, 2018