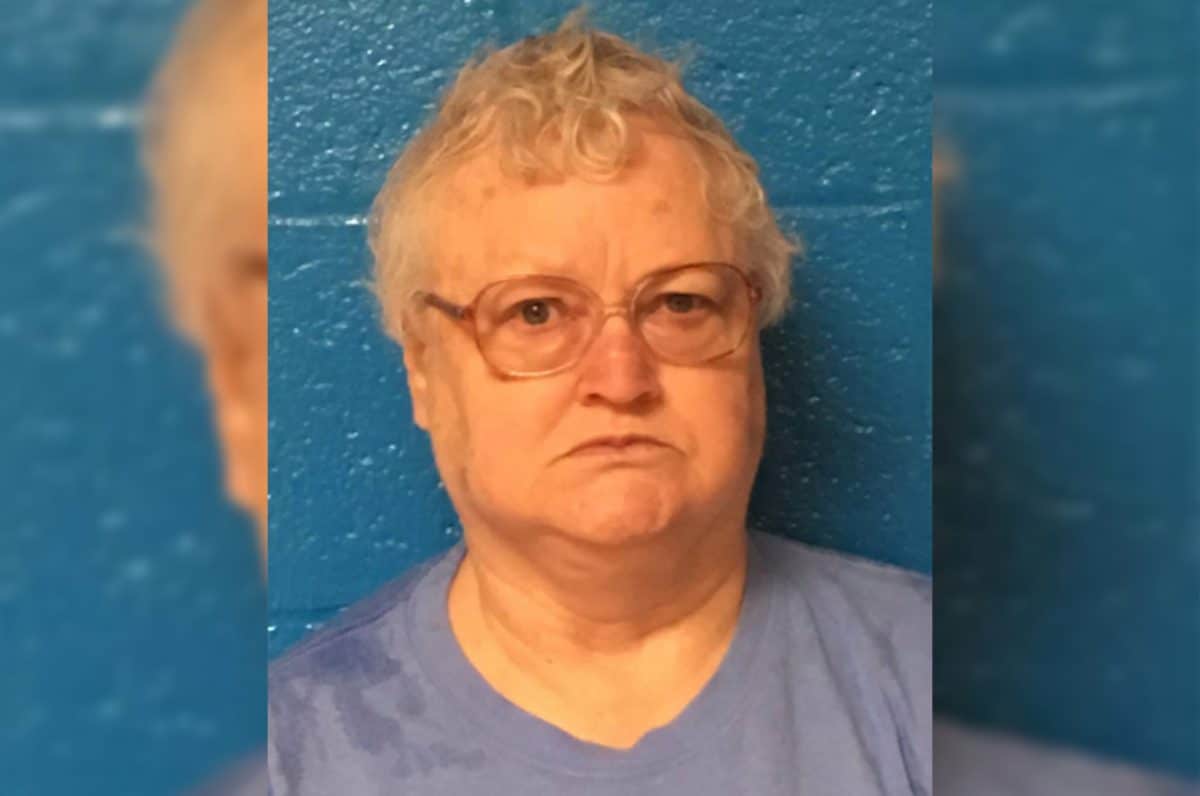 Donna Sue Hudgins, an 

Enfield, North Carolina woman is arrested after storing her 93 year old mother's dead body at home so she could watch the stages of decomposition. 
A North Carolina woman has been arrested after allegedly keeping her deceased mother's body home for several months so she could satisfy her curiosity about the 'stages of death'. 
In a Facebook statement, Enfield Police Department announced Tuesday, Donna Sue Hudgins, 69, of Enfield, being charged with felony concealment of death.
According to the post, the daughter had gone to a funeral home to make funeral arrangements stating that her mother passed that morning- while also claiming that she did not know where EMS had taken the body. The funeral home tried and also could not locate the mother's body. 
Concerned, the funeral home reached out to police with Chief Tyree Davis, Officer Jerry Shoemaker and Detective Teo Antunez Jr. entering the residence of the daughter do a welfare check, whereupon they discovered a badly decomposed body in the home.
A further investigation revealed the deceased had been in the home for several months before the daughter notified family members of their mothers passing.
Detectives interviewed Hudgins and learned that she did not report the death because she was curious and wanted to see the stages of death. Do you suppose?
After consulting with Halifax County Assistant District Attorney, charges were filed on Donna Hudgins for concealment of her 93 year old mother, Nellie Mae Hudgins death. Hudgins was arrested and issued a $5000.00 bond by Magistrate Christopher Kidd and is scheduled for court on November 7, 2018.
And then there were the relatives who smelled something putrid and were never allowed inside the house:
Kenny Velasquez, who is separated from Nellie May Hudgins' granddaughter, said relatives frequently tried to visit or call the elderly woman but were met with a litany of excuses.
'Every time somebody would stop by, she would meet us at the door, say she's asleep or something like that,' Velasquez told WRAL. 'Apparently every time someone would call, same thing.'
But at least one of Hudgins' neighbors said they had noticed a strong odor near the home.
'I still didn't pay it no mind,' neighbor Edna Burgess responded. 'I thought maybe it was a sewer or something.'
Burgess said that she assumed the old woman left to stay with another daughter when she did not see her in recent months.
Police did not indicate how Nellie May Hudgins died.