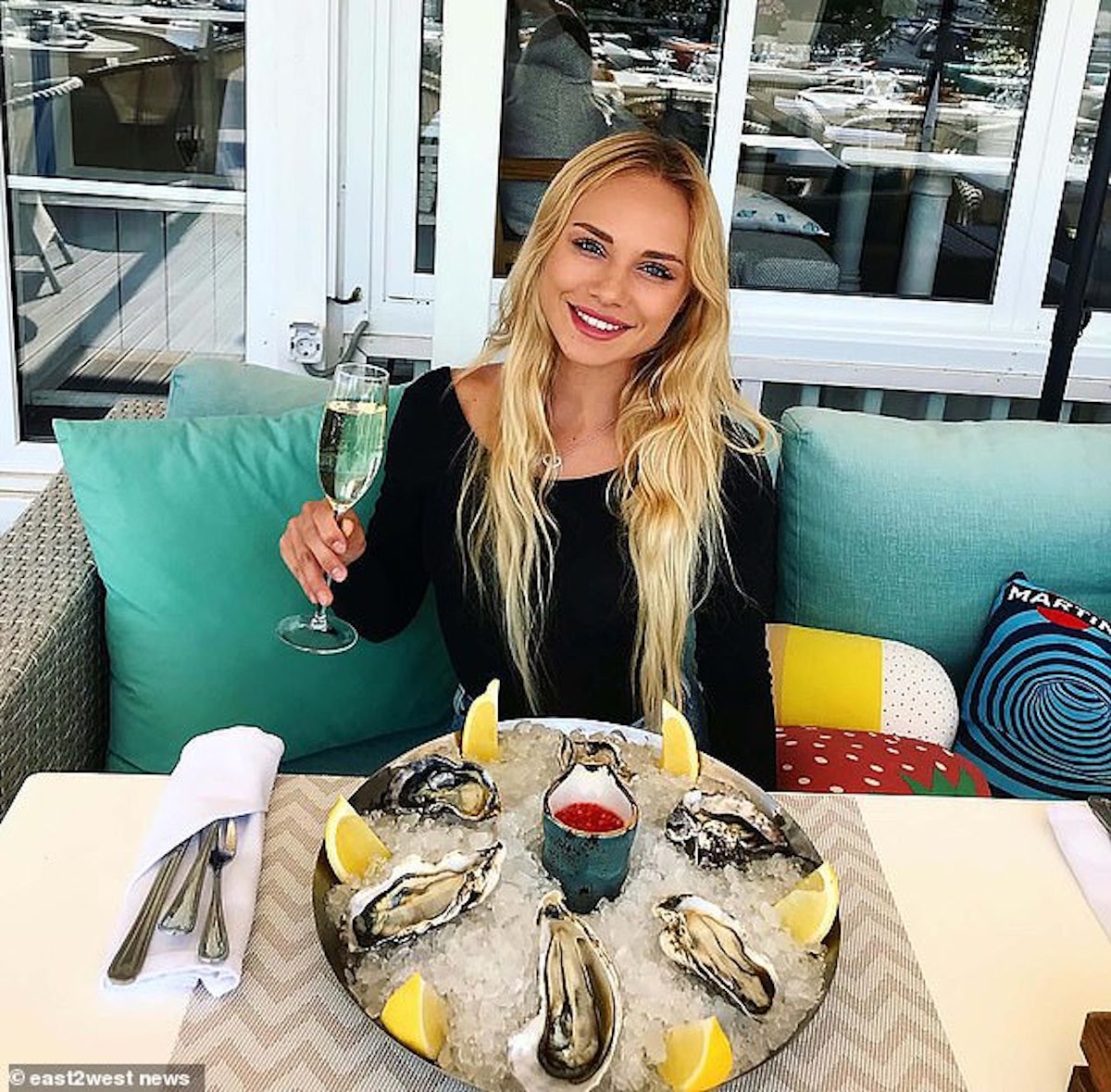 Has Russian law student/social activist, Anna Dovgalyuk gone too far with her 'attack' against 

'manspreading' men sitting along St. Petersburg subways?
Footage of a Russian law student splashing water mixed with bleach onto men's groin on underground trains in order to tackle 'manspreading' has gone viral. 
Anna Dovgalyuk, 20, a self described social activist (with prior causes- more on that below) in her latest crusade accuses men of 'gender aggression', and that her country is slow to counter the problem.
Dovgalyuk's newest cause has seen her targeting males males sitting with their legs spread wide on public transport in St Petersburg, Russia. 
Addressing what she described the 'disgusting act', Dovgalyuk sets about by splashing a mix of 30 liters of water and six liters of bleach into the groin areas of men she deemed to be sitting in an offensive manner.
Offered Dovgalyuk in her posted video (since gone viral): 'This solution is 30 times more concentrated than the mixture used by housewives when doing the laundry.
'It eats colors in the fabric in a matter of minutes – leaving indelible stains.'
Anna Dovgalyuk manspreading activist: 'How far can I go?'
A regard of the activist's video sees her describing the 'offensive' manspreading technique employed by men as the following:
'Is the habit of some men to sit widely with their legs spread in the subway and other public transportation, this way taking up more than one seat.'
As well as, 'An act of gender aggression and outright disrespect to women.'
The activist complains that manspreading is being 'fought around the world – but hushed up here'. 
She claimed her video was dedicated 'to all men' for whom manspreading is the norm. 
'So everyone can immediately understand which body part controls the behavior of these men.' 
Showing some of her alleged hits on metro trains, Miss Dovgalyuk said: 'We not only cooled the manspreading down but also marked them with identification spots!
The student claimed to be acting 'on behalf of everyone who has to endure the manifestations of you declaring your macho qualities on public transportation'.
While some might laud the 'activist' others aren't too sure what Dovgalyuk is doing is simply offensive and inciting.
"Bleach can cause burns," one astute netizen commented in a local thread. 'I would have taken this [young lady] by the scruff and dragged her to the police.'
Another pointed out that the permanent damage this could have caused to the men's clothes and whatever they had in their pockets is a criminal offense. Ironical given that Dovgalyuk is a law student herself.
'The stupidest manifesto I've ever seen,' another commenter noted. 'Are all feminists engaged in such rubbish? It would be better to do something useful for society.'
Feminist or not, a few commenters suggested that the woman in the video managed to get away with her antics and not get hurt precisely because she is a woman.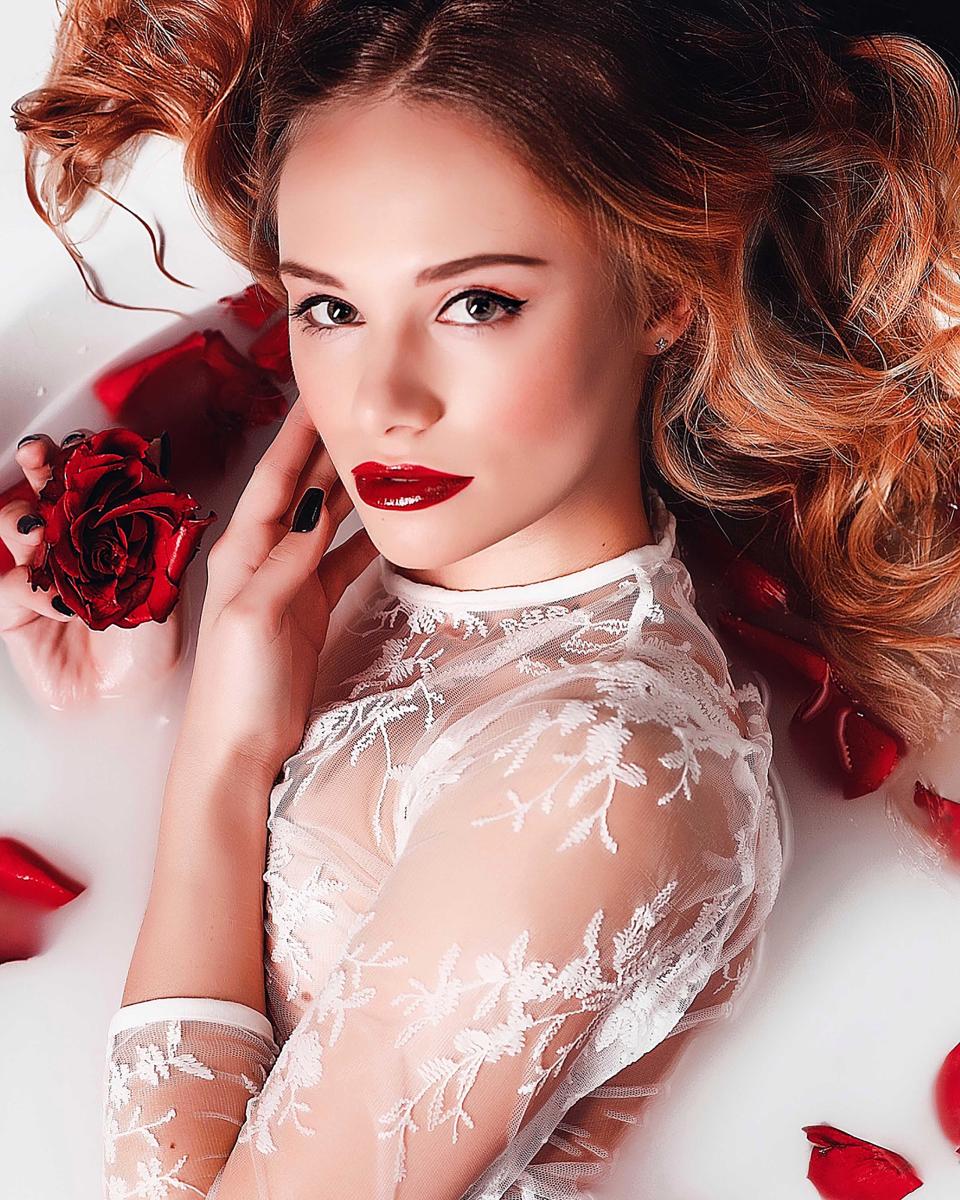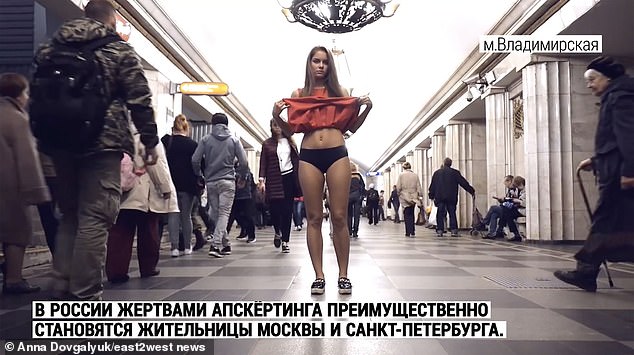 Anna Dovgalyuk social activist committed to gender causes:
The social activist has previously achieved worldwide attention by flashing her underwear to commuters to raise awareness for upskirting laws in Russia.
Critics asked how she was helping counter the menace of up skirting by flashing her own underwear.
Responded Dovgalyuk: 'I am a social activist who advocates for women's rights and against discrimination in any form.'
A Russian news outlet has since claimed that her video was a sham – and that she had used actors.
An assertion that the law student flatly denies.
'My action is absolutely real,' Dovgalyuk said, denying it was linked to an organization specializing in online stunts.
She admitted that no commuters had sued her so far.
She said: 'I don't think people are going to go to the police to file a report about jeans.'
Dovgalyuk now plans to bring her bleaching campaign to Moscow and Kazan next. Indeed.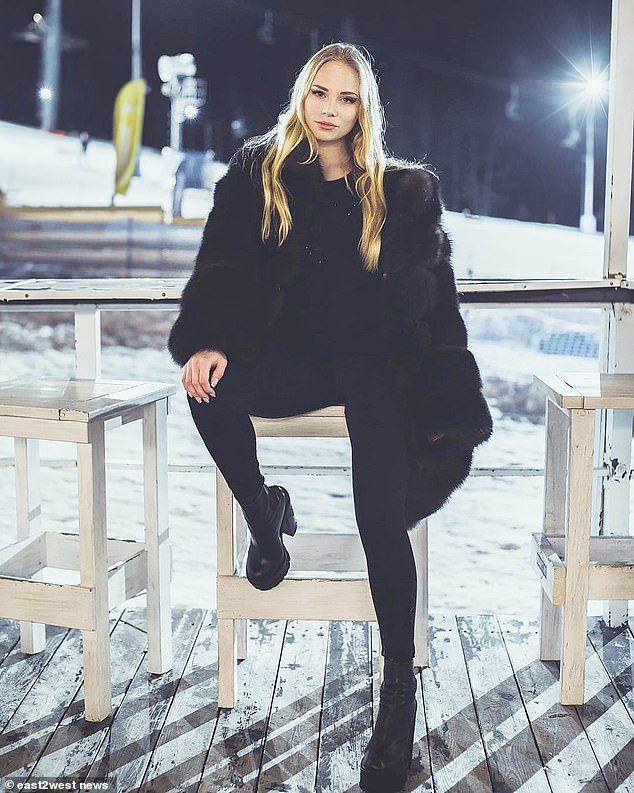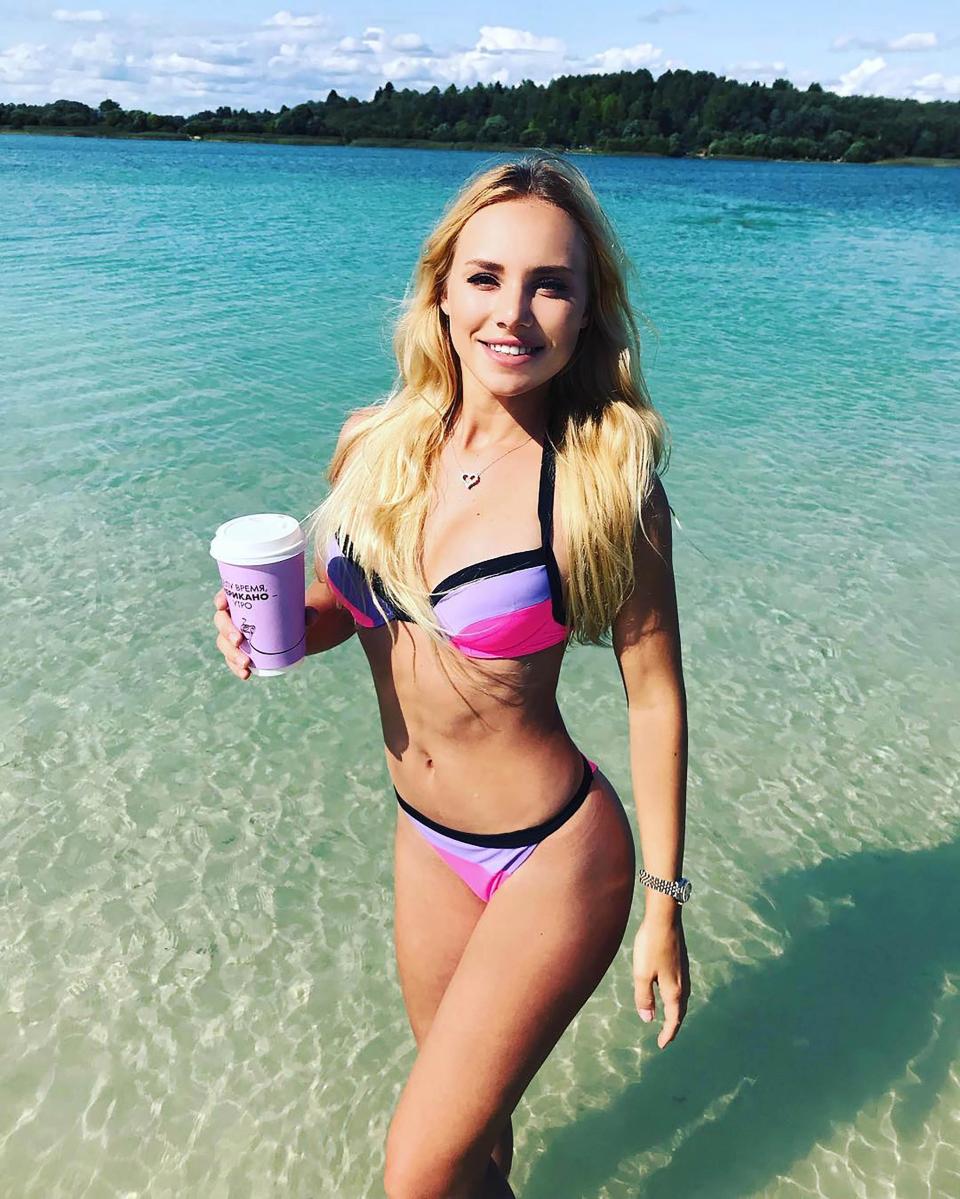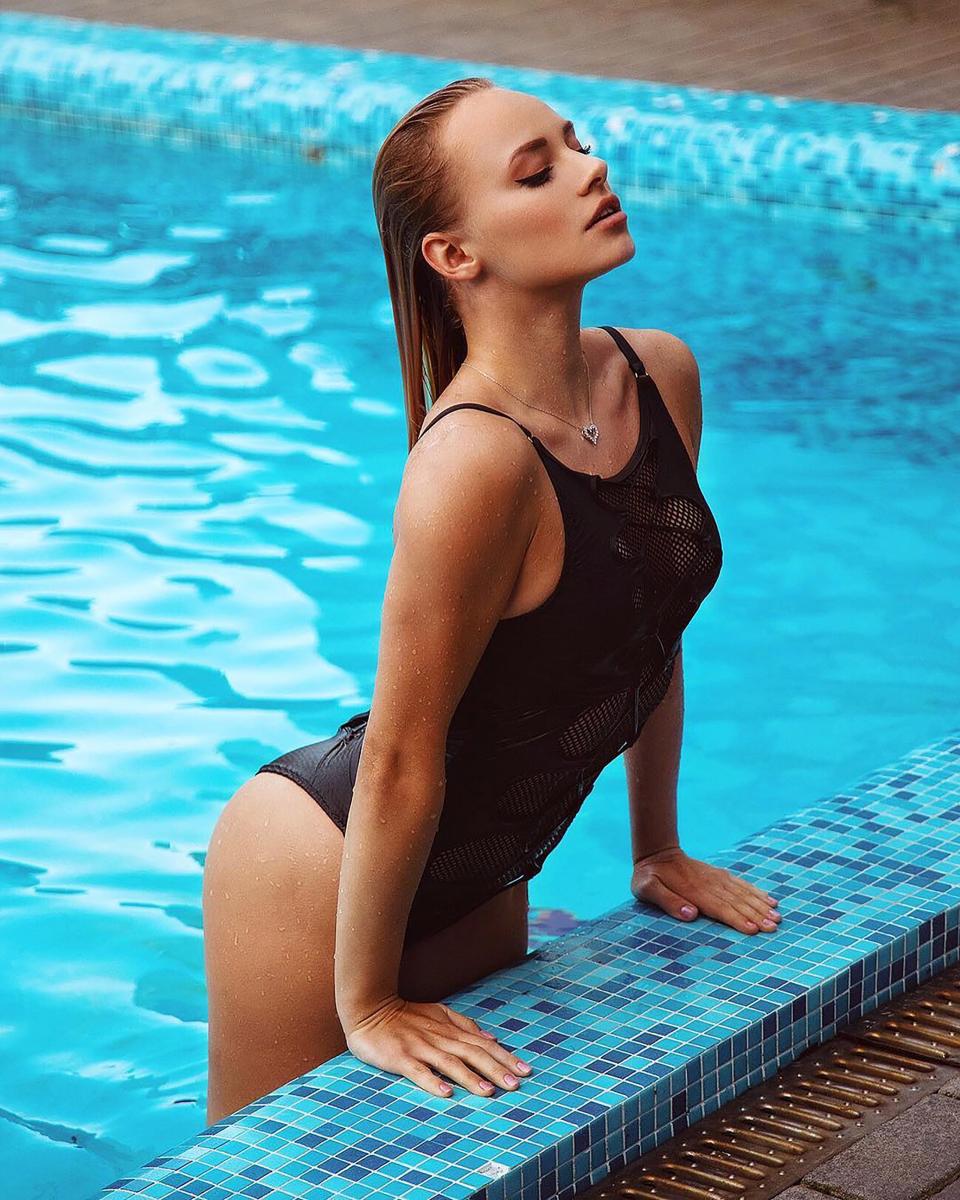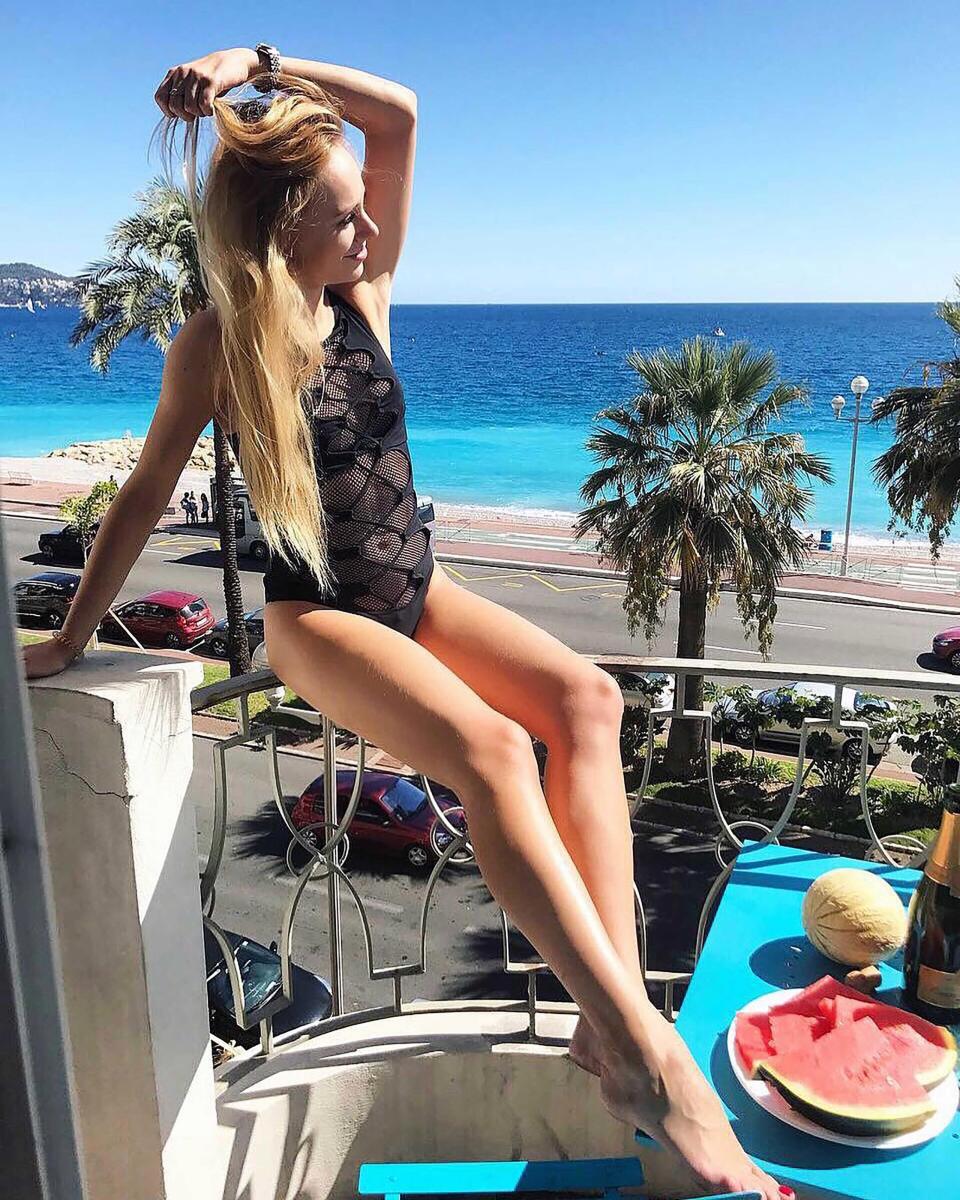 Crazy woman!! This isnt feminism!! It is assault. How can she be allowed to get away with this stunt???

Anna Dovgalyuk pours water mixed with BLEACH on men's groins on the Russian metro to stop 'manspreading'#AnnaDovgalyuk https://t.co/jcTpFSKg1s

— Rosy (@rose_k01) September 26, 2018
Absolutely disguising!! That is the feminism I hate. If I was one of the guys, I'd beat her to a pulp, and then pour that same bleach water she used on me, in her FACE!!https://t.co/EznADjON7w via @MetroUK#feminism #radical #annadovgalyuk #manspreading #feminismiscancer

— GeekOverdose (@Geek_Overdose) September 26, 2018
@Twitter @TwitterSupport @TwitterSafety @jack Are you planning to ban this woman? She is pouring diluted BLEACH on innocent train passengers. Is this allowed? Can I attack innocent sleeping woman by pouring dangerous chemicals on them and still remain on twitter? @anna_dovgalyuk

— Saussage (@saussage_90) September 26, 2018
When I read this yesterday, I thought it might be fake.
So I checked. Almost certainly not.
Anna Dovgalyuk is a genuine militant feminist nut. pic.twitter.com/HO0HWV3VFp

— Ketland (@jeffreyketland) September 26, 2018