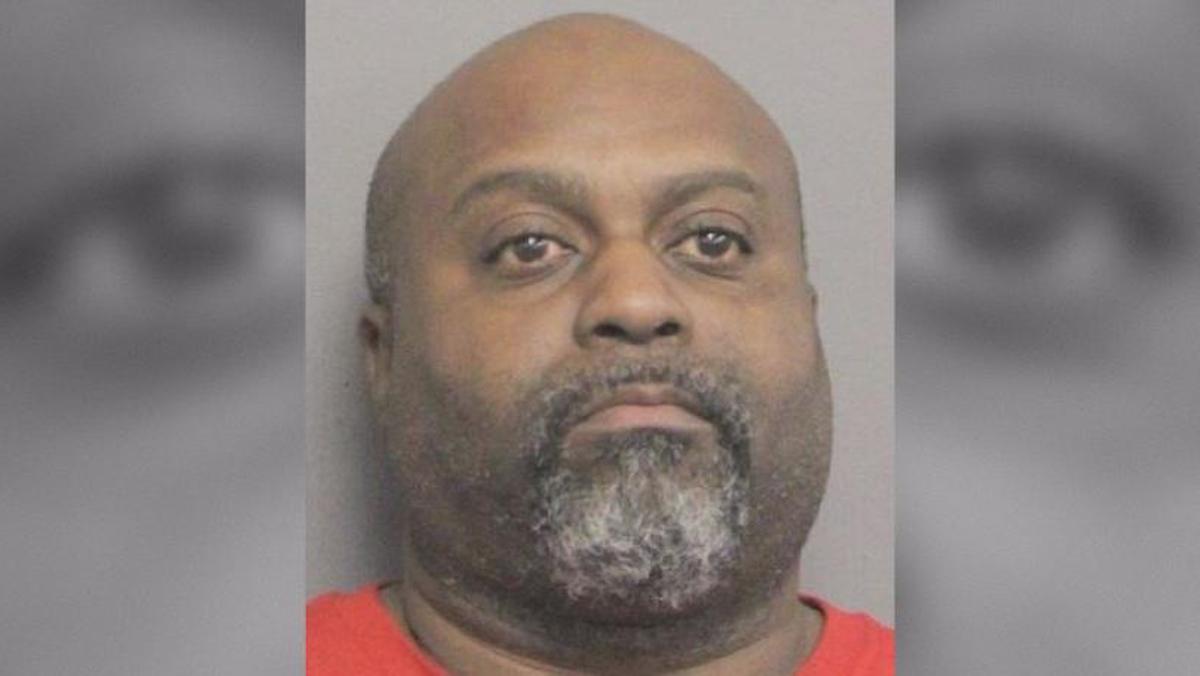 Damone Ussin a Gretna, Louisiana man is arrested after stabbing his on and off girlfriend, Traniel Gray 29 times to death. History of prior incidents of domestic violence. 
A Louisiana woman has died after being stabbed up to 29 times while pushing her 1 year old son in a stroller following an argument with her estranged boyfriend.
The incident which happened along Gretna st, Thursday morning, circa 5am, led to Traniel Gray, 35, of Gretna dying of 'multiple stab wounds' to her chest, back, face and neck, according to Chief Arthur Lawson of the Gretna Police Department.
'She had been stabbed 29 times,' Lawson told via Nola.
Indicted with her second degree murder was 'on and off' boyfriend, Damone J. Ussin, 41. The man's arrest followed Ussin wanted on a warrant with battery of a dating partner in relation to a July domestic abuse incident involving Gray.
According to the girlfriend, Ussin allegedly punched her in the face, 'several times', with responding officers noticing Gray's face 'swollen' and 'disfigured.' By the time cops arrived, Ussin had fled. 
It wasn't immediately clear whether the girlfriend sought a restraining order following the incident and if not, why not? Also not clear is why authorities declined arresting Ussin in relations to July's 'violent' incident.
Damone Ussin stabs 

Traniel Gray repeatedly while one year old boy found crying next to his mother's dead body.
The Advocate reported the boyfriend being arrested over Thursday's stabbing, following the estranged couple being recorded on business and residential surveillance cameras walking around with the baby stroller around 4 a.m.
Investigators aren't sure where the couple was headed, but believe they may have paid a visit to a store. A resident near the 1200 block of Amelia later reported overhearing the sounds of an argument, but the person did not call police at that time, Lawson said. 
Police suspect Ussin stabbing Gray and leaving her dying in the street along with the one year old boy. A passing motorists spotted her body and called 911. Gray was pronounced dead at the scene, her son was found unharmed, crying next to his mother's dead body.
'He didn't have to do this. He didn't have to stab her so many times. He didn't have to kill her. She walked away from him and he ran behind her,' Gray's sister Wakesha Gray told via WWLTV.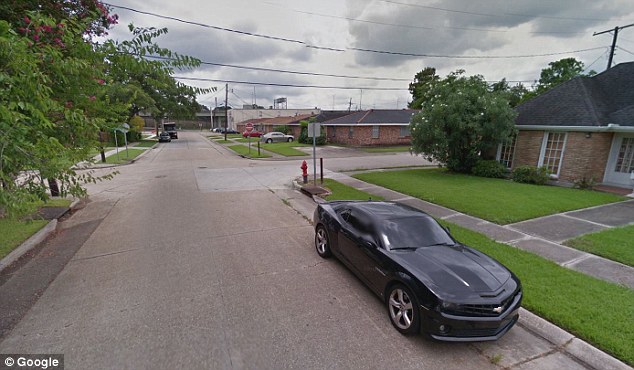 Damone Ussin: A history of domestic violence episodes against women.
Of disconcert, criminal records cited by the Advocate showed Ussin being cited for previous violent incidents against women.
In 1999, Ussin received a three-year prison sentence after pleading guilty to cutting a female with a knife according to Jefferson Parish court records.
In 2003, prosecutors charged Ussin with battering that same woman during a separate incident, with Ussin ordered to spend two months behind bars after pleading guilty in 2006 according to records.
It wasn't immediately clear what led Ussin in many incidents using violence against his female partners and whether his actions were informed by derogatory attitudes towards the opposite sex.
Along with battery towards female partners, Ussin has previous convictions for drug possession, aggravated battery, possession of cocaine, battery of a police officer, simple battery and possession of marijuana, according to Jefferson Parish court records. Lawson called Ussin a 'career criminal.'
Come Fiday, Ussin was being held without bond at the Jefferson Parish Correctional Center in Gretna. 
Gray's son, who may or may not also be Ussin's son, is in the custody of the state Department of Children and Family Services.