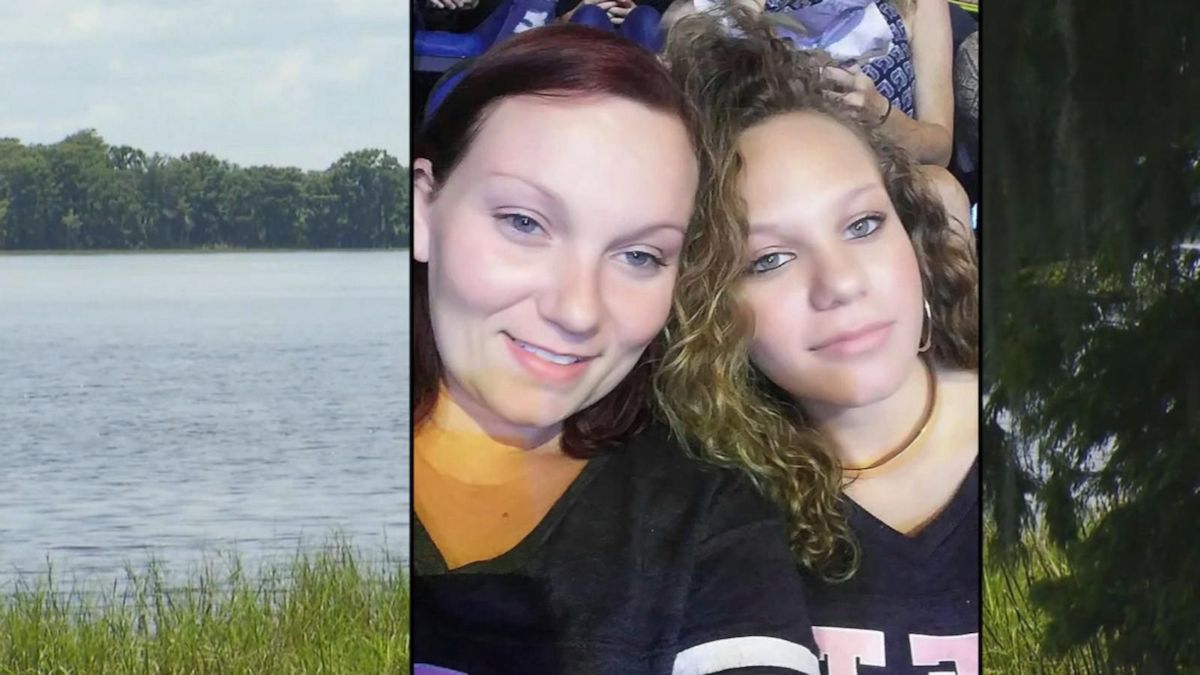 Cassandra Cline killed by 8 foot alligator at Sea Pines Resort on South Carolina's Hilton Head Island while defending dog during morning walk.
A 45 year old South Carolina woman has died protecting her dog from an alligator.
Cassandra Cline, 45, was walking her puppy at the Sea Pines Resort on Hilton Head Island around 9:30 a.m. when an 8-foot alligator emerged out of a lagoon and lunged at the pet, authorities said. Cline attempted beating off the alligator in a tug of war with the gator clamping on the leash only to be dragged into the water to her death, the Beaufort Country Sheriff's Office said.
'They were able to get her out of the water, and she was still alive, but she died at the scene,' said David Lucas of the South Carolina Department of Natural Resources.
The woman's dog was unscathed, the sheriff's department said following the attack at the gated community.
Sam Chappalear, also of Natural Resources, announced the gator had been caught and euthanized.
If confirmed, this would be the first fatal alligator attack in the state in the past 42 years, Lucas told ABC News.
'If she had a dog, that's pretty desirable for a gator,' Sea Pines resident Mike Kuehler told  WJCL. 'It's really sad. Can you imagine?'
An autopsy was being conducted at the Medical University of South Carolina.
Investigators say the attack was witness by a neighbor and a groundskeeper on the golf course
An alligator dragged and killed a woman after she tried to rescue her dog from the reptile at a private South Carolina resort. Cassandra Cline, 45, was walking near a lagoon on the property of her vacation home Monday when the deadly attack happened. https://t.co/ZltUEIYLIt pic.twitter.com/Na5Ty9svbV

— CBS This Morning (@CBSThisMorning) August 21, 2018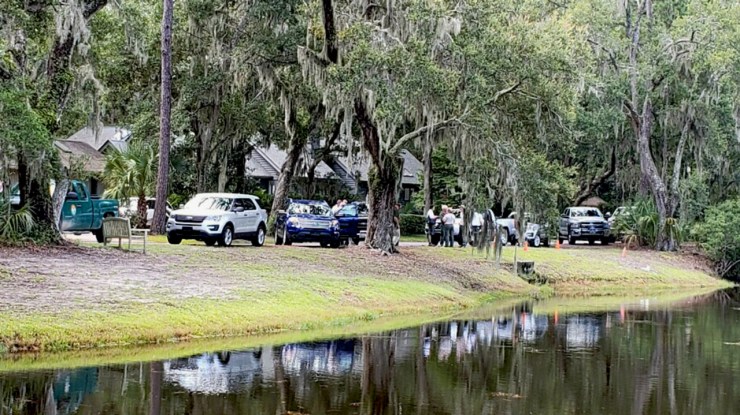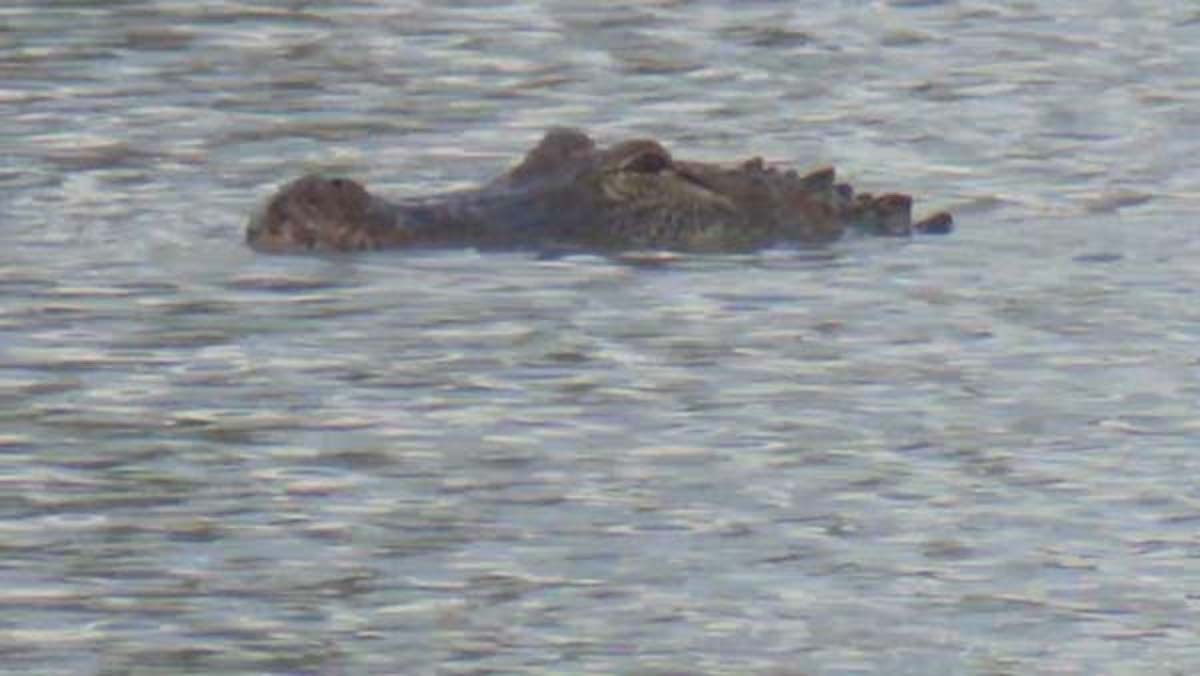 Responding to Monday's tragedy, Sea Pines resident, Blake Smith told of rare instances of alligator confrontations.
'It's odd because this is the first time we've heard about an aggressive alligator around a human in the five years that we've been living here,' Smith told via The Island Packet.
Smith said that at times, alligators have been spotted in yards or pools, but Sea Pines quickly removed those animals.
'They do a good job. This is just a sad incident,' he said. 'I have a young son, so it's kind of concerning to see something like this could happen.'
Media reports told of Cline being a Union-Endicott teacher and working as a kindergarten teacher at George F Johnson Elementary School.
Residents and visitors to Hilton Island are warned to be vigilant about freshwater alligators. They are not typically aggressive toward humans, but will not hesitate to go after a small animal. Gators on Hilton Head Island can reportedly average about 13 feet long and weigh half a ton. An 8-foot alligator is considered mature.
There are reportedly about 100,000 alligators living in South Carolina waters.
According to the Centers for Disease Control, the odds of being killed by an alligator in the United States are very small. Based on data compiled between 2001 and 2013, humans were far more likely to be killed by bees, cows or dogs than by alligators, sharks or bears.