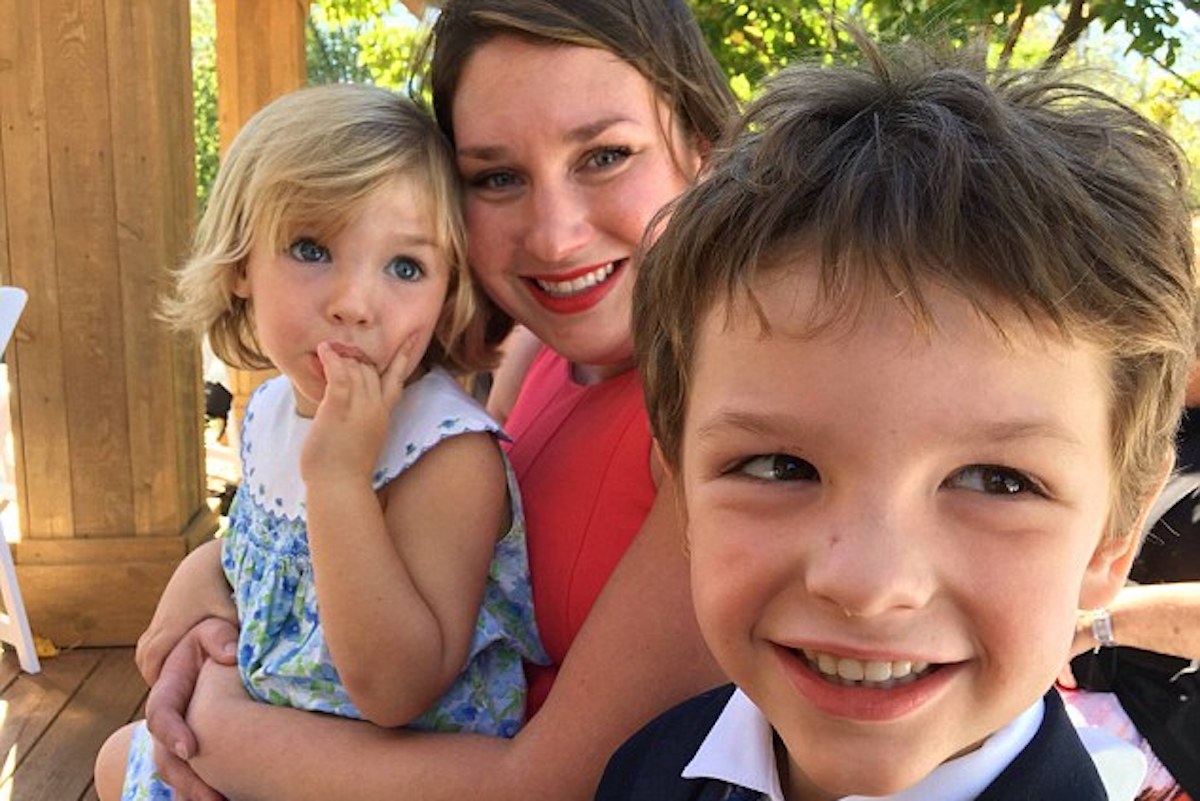 Anna Hofstetter a single Indiana mother of two receives a $1000 tip on a $32 on a dinner check only to now pay it forward to a bigger project in her community. 
Americans might have a conscience after all. Point in case, a single Indiana mom who saw herself receiving a generous $1000 tip on top of a $32 bill after serving a couple at  Hotel Nashville Resort last Saturday.
The good fortune follows Anna Hofstetter, 30 a Brown County mom of two serving an unnamed couple, July 21 when they turned up for dinner.
During their visit, the couple said they'd married in the hotel seven years earlier and had returned to celebrate their anniversary.
Fox 59 reported the couple sharing a crab artichoke appetizer, feasting on the dinner special and each drinking Long Island iced teas. 
With few other patrons in the restaurant, Hofstetter struck up a conversation with the celebrating couple, telling them about her three children. 
She was astonished when, after presenting the couple with their check for $32.40, they wrote '$1,000' in the gratuity space. 
Beneath it, they scribbled: 'Give something for your children.' 
Told Hofstetter, 'I said, "thank you so much. You have no idea how much this means to me,'"
But it gets better.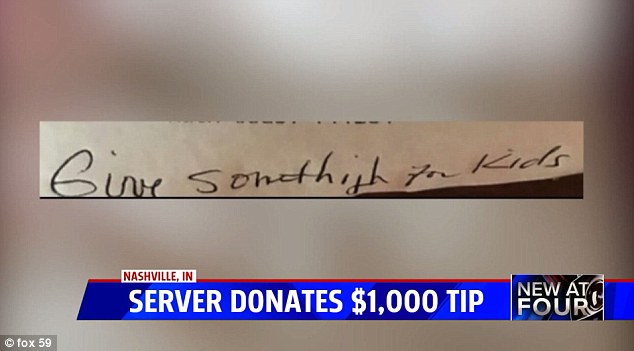 Anna Hofstetter thinks bigger and outside of her immediate needs: 
Instead of spending the money on gifts for her children or to pay off own student debts, Hofstetter decided to pay it forward. 
The single mom of three is donating the money to a project to build a skate park in the town for her children and other youngsters to enjoy.
Told the mom, 'It is for my kids, my personal children, but it's also for all the kids in the community. 
'This money was intended for something significant'.
The project has been launched by Kids on Wheels, a student led fundraiser and is intended to give the local children and teenagers a skate and teen recreational park in Nashville.

'They have been asking for this skate park for years,' Hofstetter told via WTHR. 'Literally years."skate and teen recreational park in Nashville.'

So far, its organizers have raised $16,300 of a $50K goal. Organizers have until September 22 to raise the outstanding balance in which case they are eligible to secure a $50K state grant.
'Brown County has been lacking a healthy, wonderful place for children,' said Clara Stanley, President of Brown County Enrichment for Teens Association Inc. or BETA.
Adding, 'Anna called me. I was in tears. I just shared with other people that I couldn't believe it,'
'Single mom! Working three jobs! But she put her dream out there and said Clara I really want to help you guys!'
Hofstetter has since said she hopes others are inspired to pay it forward and perhaps, help the cause for kids in Nashville. Let's hope!
The county is yet to approve their plans. A fundraising page dedicated to the project can be found here.