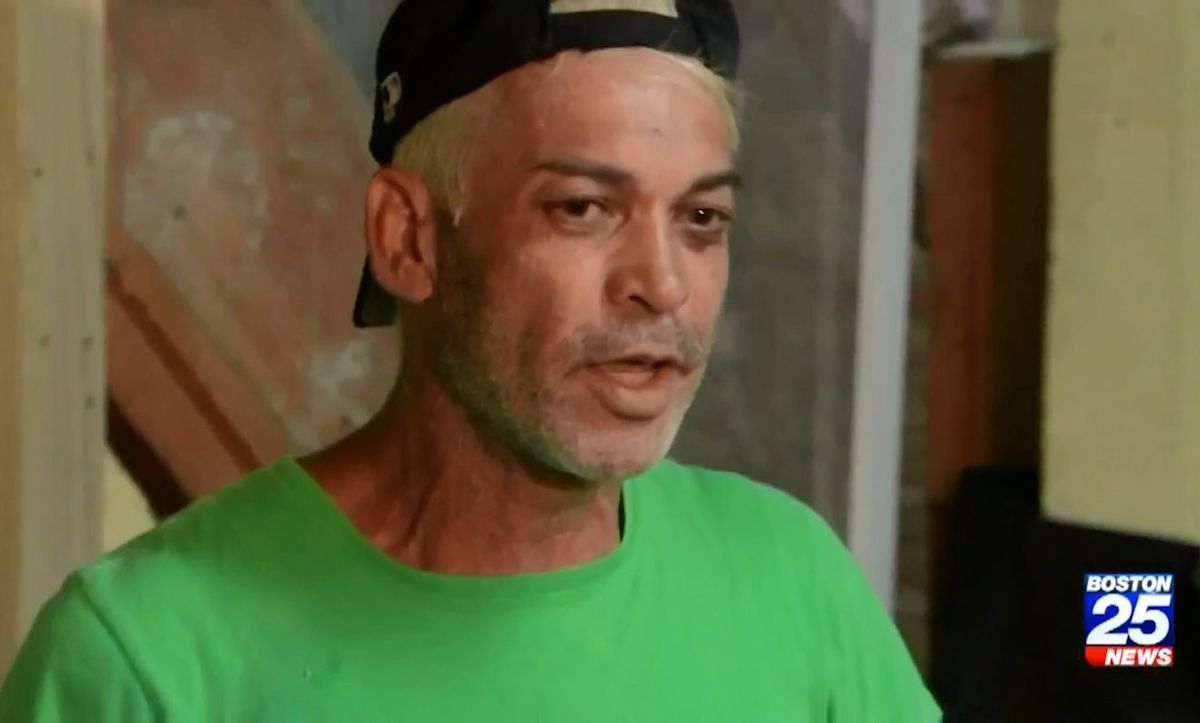 Jackson Sugrue a Framingham, Massachusetts teen is alleged to have beaten and held Otoni Eliseu prisoner because he was gay. Defendant's parents insist son is real victim. 
A Framingham, Massachusetts man has been charged with a hate crime after allegedly holding a man prisoner for four days in the basement of an apartment because he was gay.
Metrodailynews reported the victim, 50 year old man, Otoni Eliseu being found bloodied and bruised Saturday, with Eliseu saying he'd been beaten, and held against his will and forced to remain at the apartment on Concord st without food or water.
Arrested was 19 year old teen, Jackson Sugrue, with authorities booking him with a hate crime after allegedly beating and continuously referring to his prisoner with homosexual slurs told prosecutor Dylan Krasinski during Sugrue's arraignment Monday morning.
Notice of the hate crime followed reports that a man was being held against his will and beaten by a bat at Kendall st. Upon arriving at the residence, police found Eliseu covered with blood, bruises and scratches. He had no shirt or shoes on, just a pair of pants.
'He said he had escaped from an apartment where he had been kept against his will for the past four days,' Krasinski said.
Eliseu was taken to hospital for treatment and observation.
FRAMINGHAM: Sugrue Jackson is accused of assaulting, & holding a man against his will for 4days. Police say, this was a hate crime. "Sugrue knew the victim was gay,&used him for favors". pic.twitter.com/o1jayKIhLI

— Malini Basu (@WFXTMalini) July 2, 2018
Jackson Sugrue alleged to have used coffee table to repeatedly strike victim while calling him homophobic slurs:
Boston 25 reported the victim living in a small apartment beneath the Philadelphia Baptist Church, 259 Concord St., where he had allegedly been held against his will. 
The beating followed Sugrue having 'hung out' with his victim for the past few weeks, the prosecution told the court.
The man told police that Sugrue knew he was gay and that the teen took advantage of him by borrowing money and buying things. On Wednesday, the pair used crack cocaine together when Sugrue suddenly became violent.
'(The alleged victim) tried to leave, but the defendant wouldn't let him leave the apartment,' told prosecutor Krasinski. 'He (Sugrue) took his phone away and wouldn't let him leave. The victim was afraid if he tried to leave he would be hurt or killed. He said the defendant is a dangerous man.'
At one point during the victim's ordeal, the victim claimed Sugrue grabbing him by the foot and dragging him from the bed onto the floor. From there, Sugrue allegedly stepped on the man's throat, choking him while pinning him to the floor with his foot.
From there Sugrue let the victim up, before picking up a coffee table and striking him repeatedly. During the assault, Sugrue kept referencing the man's sexuality.
'He (Sugrue) kept saying, 'I know you like me. I know you're gay,'' said Krasinski. 'He kept saying it over and over. The victim believes this is what led to the assault.'
The man finally escaped.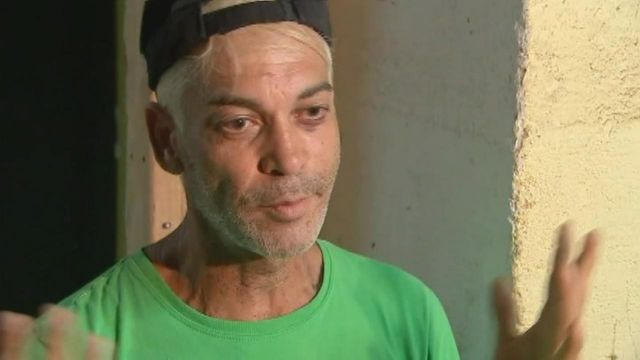 Jackson Sugrue parents insist teen son is real victim at hands of Otoni Eliseu:
Police arrested Sugrue later that evening and charged him with a hate crime, assault and battery with a dangerous weapon (coffee table), assault and battery and intimidation of a witness.
Krasinski asked Judge David Cunis to hold Sugrue on $2,500 bail, but Sugrue's attorney, Kenneth Gross argued for Sugrue's release.
Gross claimed Sugrue was actually the victim. He said the 50-year-old man was trying to take advantage of his 19-year-old client.
'He (alleged victim) was trying to entice my client to do things that were against his nature,' Gross said.
Responding to the charges against their son, Sugrue's parents, Terry and Frank, insisted their son was the real victim. 
'My son is a victim of a 50-year-old man,' said Terry Sugrue. 'He became obsessed with my son.'
She added the two had known each other for a couple of months and that in the past week, she and her husband had tried to limit the contact between her son and the other man.
The Sugrues said their son had been home on Thursday and part of Friday and could not have kept the alleged victim in the Concord Street apartment. It wasn't immediately clear how the son, was able to regain access to Eliseu's apartment despite claims he had kept his victim captive against his will for the entire four days.
Told the father, 'It's absolutely ridiculous to suggest my son would have anything to do with a hate crime'. 
Police declined to say whether the son had at any point returned to his parent's home.
Sugrue was ordered held on $1,000 bail and to stay away from and not contact the victim. Sugrue is due back in court on Aug. 1 for a pretrial conference.