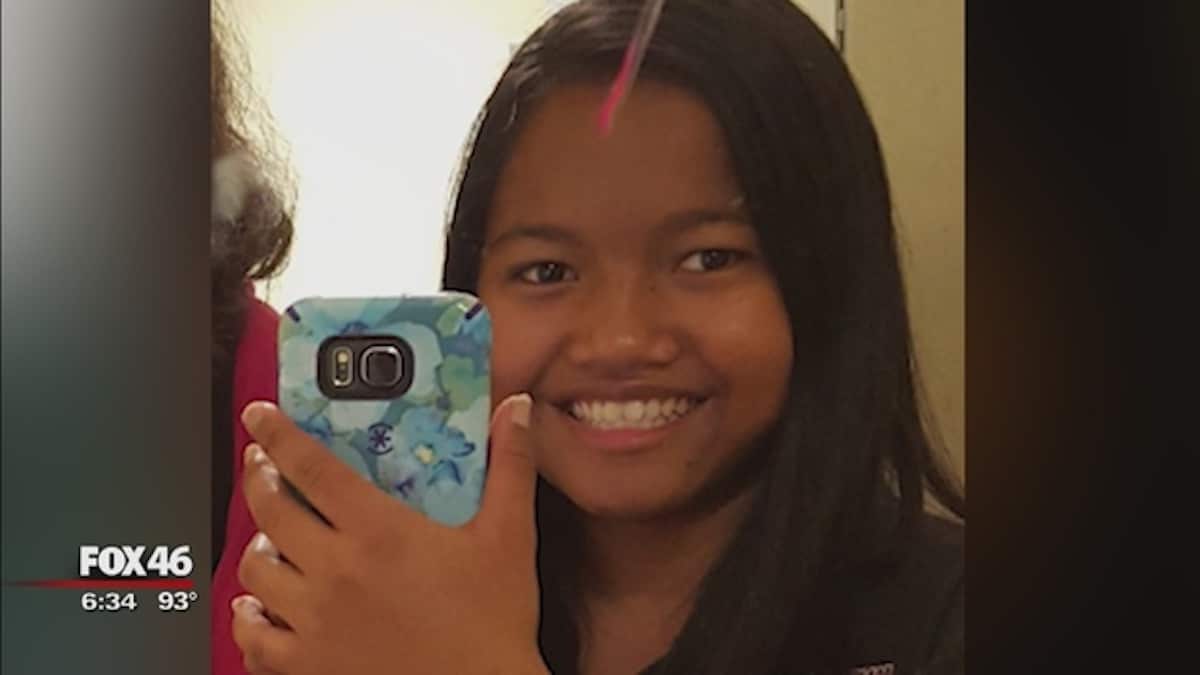 H'Money Siu a 16 year old North Carolina teen girl dies after falling to her death along Rainbow Falls waterfall at

Pisgah National Park. But could her death have been averted?
A 16 year old teen girl has fallen to her death after being swept in currents and plunging 125 feet to her death below at Transylvania County, western North Carolina.
H'Money Siu had been hiking with a group of family and friends above Rainbow Falls in Pisgah National Park on July 4th when the teen and her younger sister were swept away by a current. 
Onlookers rescued the 11-year-old sister but were not able to get to Siu, watching helplessly as water carried her over the falls.  
Siu is the second person to be killed at the falls in the last two weeks.
The group of about 25 hikers had parked their cars at Gorges State Park and made their way down the 1.5-mile trail to Horsepasture River above the falls. 
Both girls from Charlotte, North Carolina, were swimming at around noon when the current pulled them to the edge reported WSPA-TV.
Told fire Chief Carmon West, 'This water's very dangerous… When you go over the top, you're done.'
H'Money Siu Rainbow Falls waterfall death: Are park organizers doing enough to preempt tragedy?
About 45 rescuers were sent to search for the teen's body, which was discovered by a dive team in a pool below the falls around 4pm, Lake Toxaway Deputy Fire Chief Bobby Cooper told CNN.
Questions have since arisen whether the girl's death could have been avoided.
North Carolina State Parks spokeswoman Katie Hall said there are multiple signs along the trail and at the top of the falls warning people to be careful of strong currents.
'This is a situation where people are really excited to be in a special place and are overconfident they can handle the beat of the water,' she told CNN.
'Until people start take those warnings seriously, we'll continue to see things like this.'
Hall said that hikers should avoid getting too close to the falls and admire them from below instead. 
While conceding there are no rules prohibiting people from going in the water, Hall said that there are a number of cautionary signs warning of possible dangers. Of note, Hall said signs are kept to a minimum to 'keep the parks as natural as possible'. 
Year to date- there have been at least six deaths at waterfalls in western North Carolina.
The State Parks' website has an entire page devoted to waterfall safety, including warnings about how currents can sweep people over the falls and hold them underwater.
Not immediately clear is who sanctioned the teen girls swimming in the waters and why they failed to exercise caution and discretion? Also of question is whether State Park organizers are doing enough to preempt hikers taking unnecessary risks…