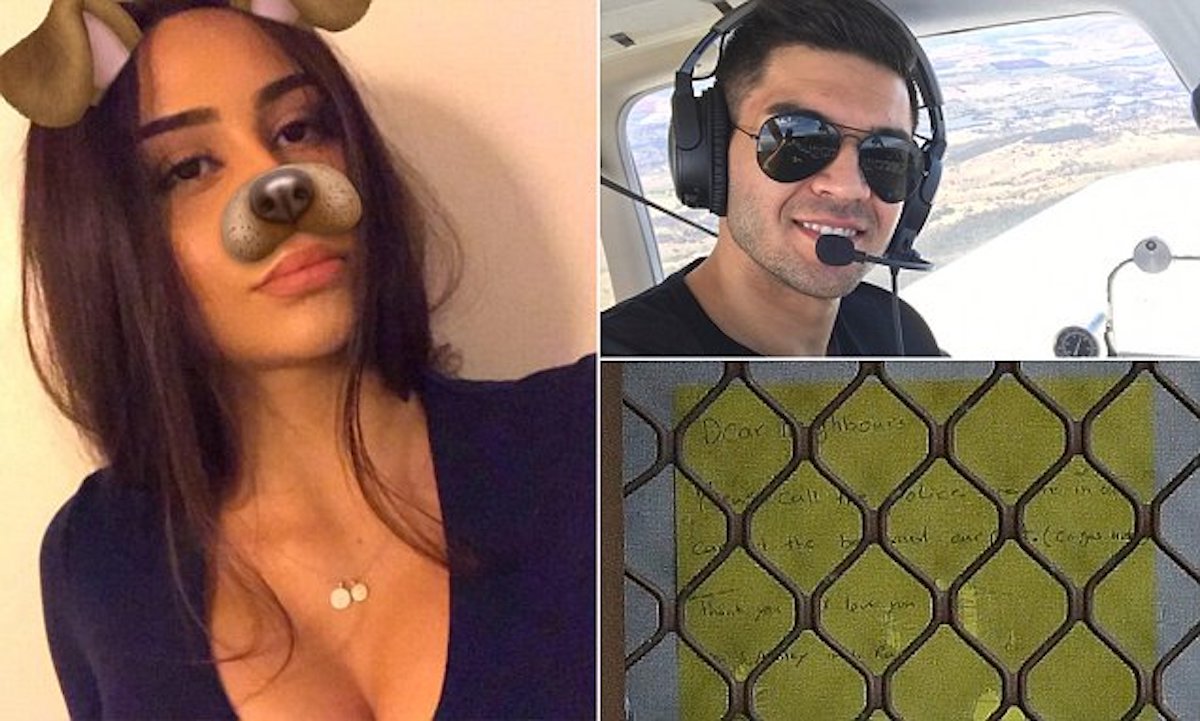 Ashley Pouladian death: The mother and sister of Sydney man, Pouya Pouladian kill themselves in a double pact following a botched surgery death.
A Greenacre, Sydney mother and her 20 something daughter have died in an apparent suicide pact after alerting neighbors they 'were in the back'. The double suicides along with the family dog found dead in a car in the family driveway comes months after an apparent botched surgery claiming the life of the family son.
Found dead after gassing themselves with car fumes was UTS student, Ashley Pouladian and her mother.
The grim discovery was made after Ashley's brother and the woman's son, Pouya Pouladian, 24, died following what was suppose to be a routine operation for sleep apnoea in March.
At the time of Pouya's 'shock death,' Pouya according to the Daily Telegraph had been training in becoming a commercial pilot along with working three jobs to support his mother and sister.
Read a handwritten notice discovered on the front door of the family home, 'Dear neighbors please call the police we are in our car in the backyard carport.'
The letter referenced in brackets 'gas inside', before finishing, 'Thank you, love you.' 
It was upon a neighbor making their way to the back that they came across the macabre scene.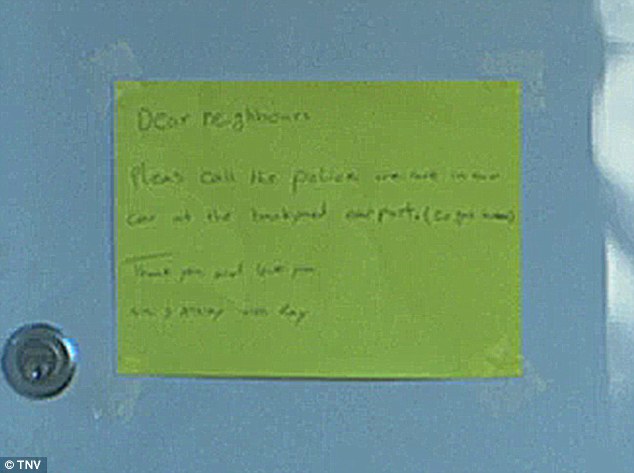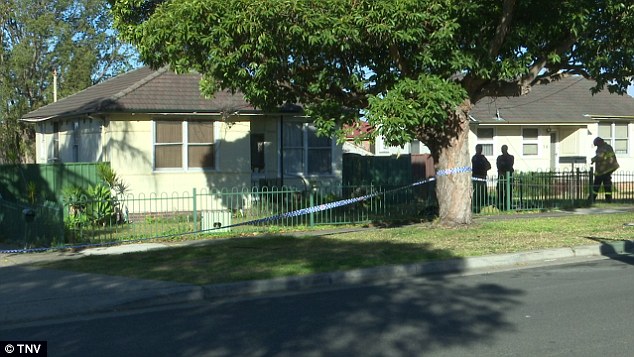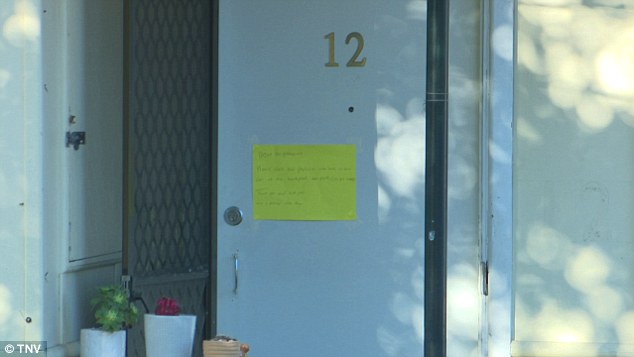 Ashley Pouladian and mother leave note describing being unable to go on:
A second note left on the back windscreen of the car, described mother and daughter being unable to go on after the death of 24-year-old Pouya Pouladian.
According to neighbors, Pouya's untimely death plunged both mother and daughter into deep depression.  
Offered one neighbor, 'Three months ago [the mother] was talking about suicide and my wife convinced her that was a stupid idea. They just couldn't handle losing the son'. 
It is understood the siblings and mother, who were of Iranian background, also lost their father and husband about six years ago to a heart attack. 
Posted Ashley on Facebook, March 9, following the death of her brother: 'Due to medical negligence and unforeseen events post-operation, my 24-year-old brother, Pouya Pouladian, passed away a few days ago,' 
'He was an amazing and hardworking person who never failed to care deeply for my mother and I. He was truly our inspiration in life.
'Words cannot describe what an angel he was… Rest easy Captain Pouya.'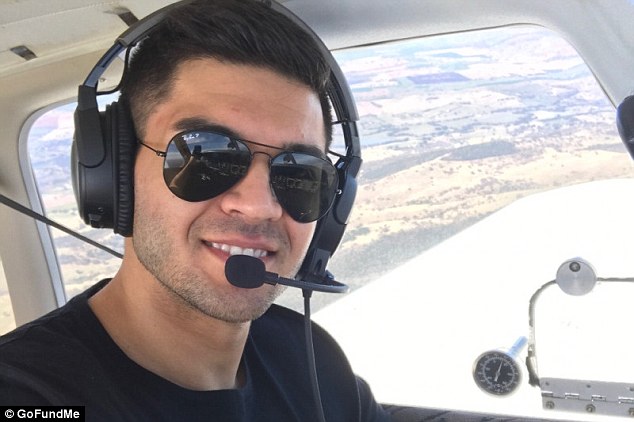 Pouya Pouladian GoFundme: 'I need surgery but can't afford it'. 
The brother's death followed Pouya creating a GoFundMe page last year, saying he 'couldn't breathe' due to a severe case of sleep apnoea, a disorder in which breathing repeatedly stops and starts. 
Wrote Pouya, 'It's caused by my sinuses and the nasal passages not being straight,' 
'Have been to too many specialists and they all have recommended me to do a surgery, which will cost me about $6-7k even with my private health insurance.
'I am a student pilot and work two full time and a part time jobs to just support my family and myself through school and pay the debt I have.
'And despite really needing this surgery, I haven't been able to do it for many years because I can't afford it.
'Then my friend told me about this Gofundme idea and this is my first time trying this.'
'ANY CONTRIBUTION would really help me get better and support my family too.'
Pouya's girlfriend Pilar Mempin previously told media that he 'loved his family more than anything in the world.'
'He would do anything for them,' she added. 
It wasn't immediately clear following the death of the brother/son how Ashley and her mother were able to support themselves having been deprived of the sole family breadwinner.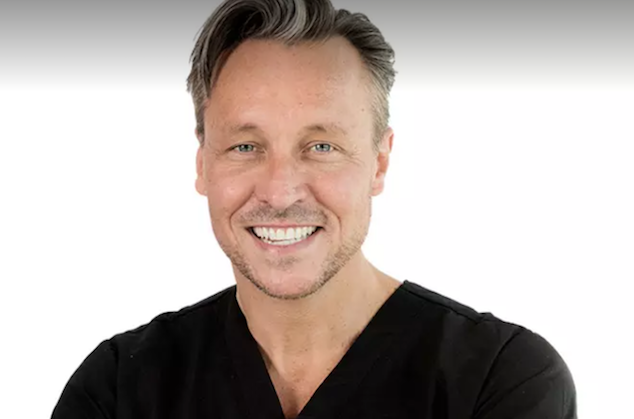 Dr William Mooney: A celebrity doctor with a blemished record? 
Of note, the doctor at the center of the alleged botched surgery, a well-known eastern suburbs cosmetic surgeon and TV personality, Dr William Mooney maintains his innocence, saying there had only been a slight 'knick,' during Pouya's surgery and slight blood loss.
On the day of surgery, the celebrity nose, ear and throat specialist had already operated on six other patients- a number of back to back operations that might strike some extraordinary.
Of particular disconcert, Pouya's death marked the second recent death of a patient at the hands of Dr William Mooney. At the time of surgery, Mooney had unspecified conditions placed on his practicing certificate.
The NSW Coroner has since asked police to prepare a brief of evidence following Pouya's death- it is not known whether the brief was delivered and or whether any sanctions against the doctor were or ought to be mandated….