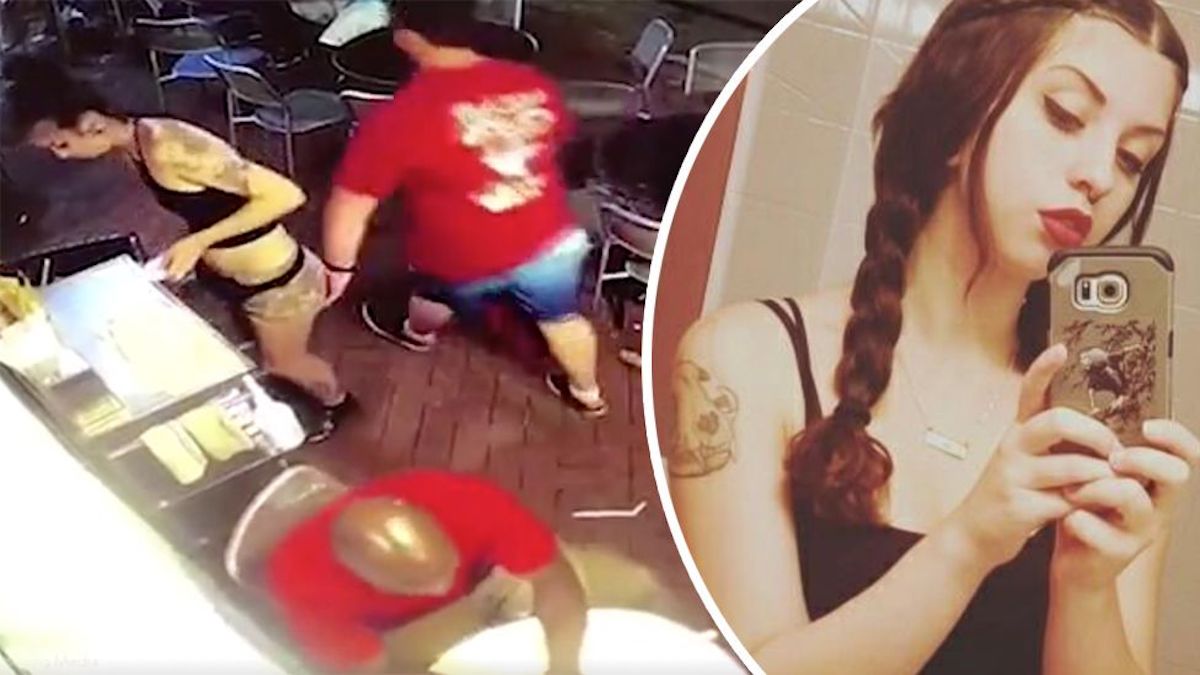 Emelia Holden Savannah restaurant body slamming video. Georgia waitress manhandled by Ryan Cherwinski becomes viral hero after awesome takedown.
Talk about girl power. Talk about men who think they can behave with impunity. Case in point the wondrous body slam (see below) of one Savannah, Georgia waitress imparted on a male diner after 'nonchalantly' touching her backside up. Because let's face it- women are just sex objects. Or maybe not….
The magic took place at Vinnie Van Go-Go's, with video surveillance showing Emelia Holden, 21, in the midst of taking an order when a restaurant warrior in a red t shirt walks past and grabs the female server's butt.
Because she was there.
Because all females are always asking for it.
She is a waitress and at the bottom of the token poll. She should be thrilled.
Because this is what some men think they can get away with.
Because this is what many men believe they're entitled to.
Because this is what most men would never ever dare pull off. Except the occasional rouble rouser who is just waiting to get his….
Reported the nypost, 'But the tatted-up 21-year-old didn't miss a beat — she grabbed him by the collar and put him in a brief headlock before throwing him to the floor in a bad-ass takedown that was caught on surveillance video.'
Bad ass takedown. Who knew such adjectives existed?
Video footage recorded Holden yelling at her attacker, since identified as ​​​​Ryan Cherwinski, 31, a meat manager at Palm Bay, Florida, who was arrested after cops reviewed the footage (and charged him with sexual battery). 
The attack happened around 11 p.m. June 30, with unconfirmed reports of Cherwinski being arrested in front of his wife and two kids. Yowza! Of note, the Savannah Morning News reported Ryan claimed the 'touch up' was an accident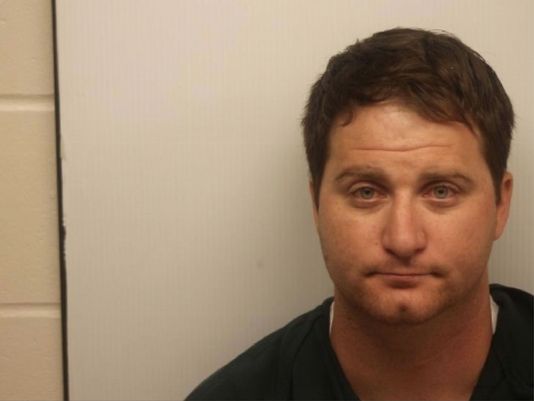 Emelia Holden Savannah Waitress: 'All that I want from my experiences is for women to know that it's OK to stand up for yourself,'
'I just did what I felt was best. I took the guy down and had my co-workers call the police,' Holden told the Daily Mail. 'He sat in jail until Monday, so in my opinion, he got what he deserved.'
Emelia Patricia Holden said all women should feel empowered to do exactly what she did.
'All that I want from my experiences is for women to know that it's OK to stand up for yourself,' she said. 'You have every right to wear what you want and you most certainly have every right to defend yourself.'
Told Holden via People, 'I didn't even think, I just reacted. I don't know how I reacted the way I did. I've never done that before. When I felt that happen, my first thought was that it was one of my friends … it was a really intimate touch. His hand went further than it should have so I was thinking, 'There's no way a stranger just did that.'
Just because a woman dresses the way she feels like (no she is not asking for it, you are….) doesn't give some of you men the right to manhandle her and if and when you do, please be prepared in becoming a potential viral firestorm….